Latest posts by Pro Sports Bio Team
(see all)
The Mayweather name was no stranger to boxing. Before there was Mayweather junior, there was Floyd Mayweather Sr. Even then, boxing was part of the family.
Not only was Floyd Sr. a boxer, so was his younger brother. While Floyd Sr. didn't win any major titles, he did put his name on the boxing map both as a fighter and a trainer.
His boxing style has been one of more defense and counteroffensive tactics. This style has also been adopted by his own son, who may be one of the best fighters in the world while staying unbeaten.
In his training, he has trained young fighters including the daughter of a world champion and even one of the most legendary boxers of all time in the Welterweight division. He even dabbled a bit in training mixed martial artists in becoming excellent strikers as well.
All told, he spent 16 years as a fighter. He competed in 62 total fights, winning 56 of them (18 by knockout). What has he been doing lately in the boxing world?
Who has he fought against? Who has he trained to become fierce fighters in the ring? In our Floyd Mayweather Sr Bio, we'll dive into that and a whole lot more.
Ring the bell. It's time for Round 1.
Floyd Mayweather Sr. Quick Facts
Name: Floyd Joy Mayweather Sr.
Birthdate: March 15, 1952
Nicknames: N/A
Nationality: American
Siblings: Roger Mayweather, Jeff Mayweather
Wife: Lois Ann Roberts (m. 2018)
Profession: Retired boxer, trainer
Salary: N/A
Net Worth: $5 million
Social Media: N/A
Awards: N/A
Early Life
Floyd Mayweather Sr. was born on March 15, 1952, in Tupelo, Mississippi. He has two brothers, Roger and Jeff. Both brothers were championship-winning boxers. Roger won the WBC super featherweight and super lightweight titles while Jeff won the IBO super featherweight title.
Professional Career
Following the same path as his brothers, Floyd Sr. decided to become a professional boxer. His career began in the 1970s. While his fighting skills were one thing to pay attention to, his outspoken personality was another.
He was known to dress in flashy suits and recite poetry during press conferences. He even earned a moniker as the poet laureate of boxing. What also made him one of the best fighters in the era of Muhammad Ali, George Foreman, and other fighters was his hand speed.
Even at his age today, Mayweather Sr. can still pull off some fast punches. Even though he hasn't been in a competitive fight for more than 30 years, it looks as though he still has a bit of fight left in him.
His first fight was on November 21, 1974, when he fought Ron Pettigrew in Highland Park, Michigan. Mayweather won the fight by split decision, earning his first win in the process. His first win by knockout came on May 8, 1975, when he defeated CJ Faison.
In 1975, he continued his winning streak until he lost his first fight to Tyrone Phelps on May 22, 1975, in Baltimore.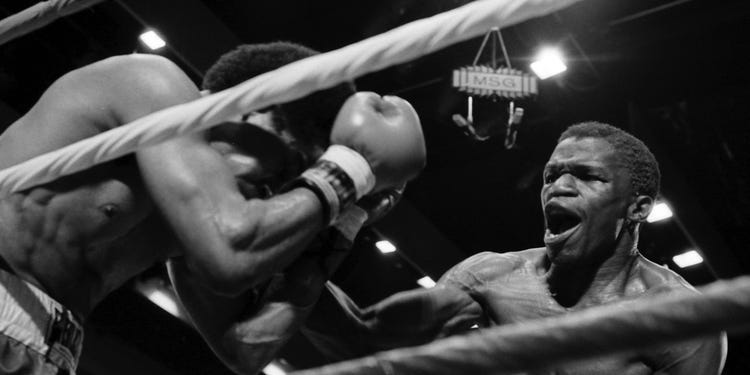 Eventually, Mayweather would defeat Phelps nearly two months later in a split decision. From 1975 to 1978, he would win each of his matches. His next loss was at the hands of Sugar Ray Leonard on September 9, 1978, in Providence, Rhode Island.
While Sugar Ray got the best of Floyd Sr, he took the time to discuss whether or not he would be Floyd Jr. in a fantasy match. His reply was 'I would have to pull out all of my tools'. One boxing fan would dream up such a match as a way to avenge a loss attached to the family name.
However, with Sugar Ray hanging up the gloves in 1997, that fight will likely never happen. After the loss to Sugar Ray Leonard, the elder Mayweather would never lose a fight for another three years.
He lost to Marlon Starling on May 9, 1981. The two would fight again nearly four years later for the USBA Welterweight title, which was Mayweather's only shot at a boxing title. Starling would be victorious yet again by unanimous decision on April 26, 1985.
Five years after his title bout, he fought one last time in 1990. He would lose to Roger Turner on November 3, 1990, in Grand Rapids, Michigan.
Post Career
After hanging up the gloves as a fighter, Mayweather Sr. decided to become a trainer. His specialties include defense but remind his fighters to always throw stiff jabs. One of his best defensive moves that he always teaches his fighters is a shoulder roll.
The shoulder roll is intended to block blows and lessen the impact of their opponents by protecting the chin, hands, and shoulders at the same time. It's a technique that has been used by many boxers he has trained including his own son. As of today, Floyd Sr. can still pull it off aside from his fast punches.
He may have earned himself the name 'The Greatest Trainer of All Time' thanks to his lessons on offense and defense. Some of the fighters he has trained include Joan Guzman, Chad Dawson, and Laila Ali, the daughter of Muhammad Ali.
However, he was known as the long-time trainer for welterweight boxing legend Oscar De La Hoya. The two would train together for much of the 2000s. At one point, the latter was training for a fight against none other than Floyd Jr.
Floyd Sr. said he was willing to train De La Hoya but for a steep fee. As a result, De La Hoya opted to hire another trainer in preparation. At the time, Floyd Sr. and his son were estranged and the latter opted to train with his uncle Roger.
Roger began training Floyd Jr. when the latter decided to go pro in 1996. It stayed that way until 1998 when Floyd Sr. finished a prison sentence for an unknown charge. From 1998 to 2000, Floyd Sr. trained his son, but the two had a falling out, leading to Roger being rehired as the trainer.
However, Roger had been banned from Floyd Jr's corner due to starting a riot after a boxing match in 2006. At the same time, Roger was incarcerated for a domestic violence charge. However, Floyd Jr. ultimately chose Roger over his father, leading Floyd Sr. to train De La Hoya once again to prepare for the fight.
The De La Hoya vs Floyd Mayweather Jr. fight never materialized and was eventually canceled. While De La Hoya had been planning on making a return to the boxing ring recently, he called Floyd Sr. one of the best trainers he has ever worked with.
De La Hoya credited Floyd Sr. for giving him the inspiration and motivation to fight. It may seem like the pair may reunite once again for old-time sake in preparation for De La Hoya's in-ring return. At one point, De La Hoya was preparing for a fight against Vitor Belfort, but the former had tested positive for COVID-19, leaving the fight in doubt.
After the cancellation of the De La Hoya vs Mayweather Jr. fight, Floyd Sr. focused on training Ricky Hatton, an English boxer who was facing off against Paulie Malignaggi in Las Vegas. Hatton would retain his IBO light-welterweight title in the 11th round.
Eventually, Hatton would lose to Manny Paciquao in his second fight since training with Floyd Sr. Aside from boxers, Floyd Sr. also trained with UFC fighter BJ Penn for about two weeks in preparation for the latter's upcoming fight.
In 2010, Floyd Sr. reconciled with his son Floyd Jr. despite Roger Mayweather continuing to train the latter. Floyd Mayweather wanted to build a relationship with his son rather than train him.
Later on that year, a fight between Floyd Jr. and Manny Pacqiuo was planned but never materialized due to various factors. One of the factors involved drug testing and Floyd Jr. wanting more stringent testing done. However, the Mayweathers were hit with a lawsuit from Pacquio citing false accusations that the Filipino boxer was allegedly using banned substances.
Eventually, Floyd Jr. and Pacquio would finally have their fight in May 2015. Junior would win the fight. He enlisted his father to train him for the match. Roger Mayweather had stepped down as his trainer when he was beginning to deal with health problems.
Tragically, Roger Mayweather eventually passed away in March 2020 at the age of 58. He was known for being the 'human voice' of the family, which was in contrast to the flamboyant, poetic speaking style Floyd Sr. had in his career.
In the days leading up to the fight, Floyd Sr. was asked about what he thought about Pacquio. He was quoted saying 'He's only an opponent. He won't be throwing punches, but Floyd Jr. will be." He also talked up his son about his undefeated record and how he has fought both right-handed and left-handed fighters.
After the fight, Floyd Sr. also said that a rematch between the two would not be necessary, because it would lead to the same result.
It seems as though Floyd Sr. still has that gift of gab after all of these years. The father and son duo proved that the relationship had improved since their reunification.
In 2018, Floyd Sr. had got into legal trouble where he was accused of battery. The event allegedly occurred after a boxing match he attended in Las Vegas. Reports stated that Floyd Sr. got into an altercation with a woman and allegedly grabbed and punched her in the leg.
Floyd Sr. eventually turned himself in just hours after a warrant had been issued. He pleaded not guilty and was eventually found innocent. Representatives for Floyd Sr. believed that the case was surrounding an attempt to gain money.
In 2019, a video had circulated of Floyd Mayweather Sr. appearing to spar in the ring with self-proclaimed boxer Charlie Zelenoff. Zelenoff appeared to have sucker-punched the elder Mayweather in what appeared to be a two-minute fight. It seems as though 'Charlie Z' didn't learn his lesson from getting beat by Deontae Wilder a few years before.
As of today, Floyd Sr. may still be slinging punches in the gym. He may also be continuing to train the next generation of boxers. But whatever or wherever he is, it's no secret that he's still got the hand speed and the patented shoulder roll down to perfection.
He may also be training for his son's next fight, which is scheduled for February 20, 2022, versus Logan Paul in Dubai. Will Floyd Sr. help train his son to continue his undefeated streak?
The fight will be a rematch between the two, who had fought in Miami almost a year earlier. As of right now, Floyd Sr is currently living in Las Vegas.
Floyd Mayweather Sr. Boxing Style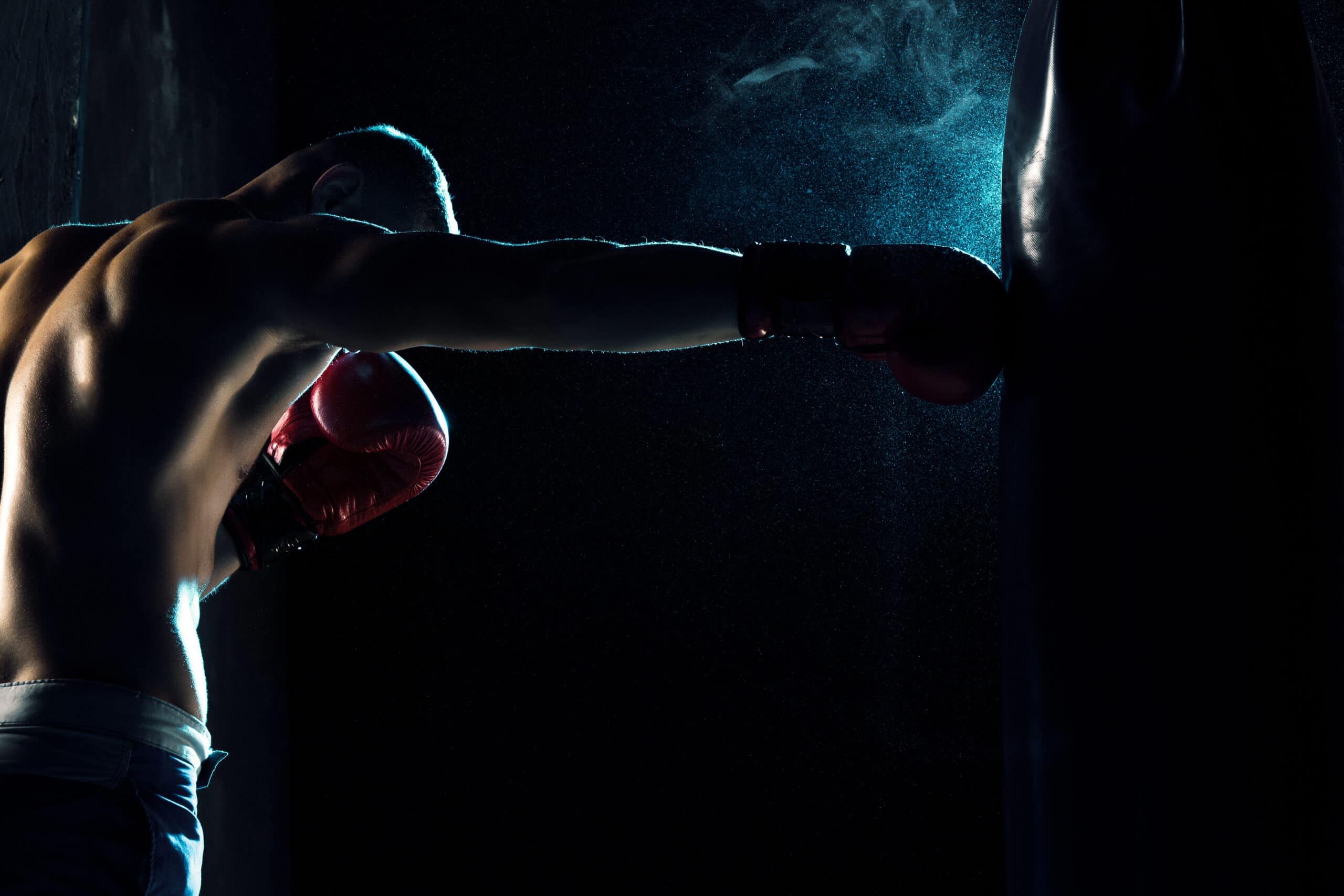 The Mayweather style of boxing is unique as it has been used in the family since the young careers of Floyd Sr. and Roger. Aspiring boxers may find adopting the style challenging when they start.
On defense, the shoulder roll is perhaps one of the best defense mechanisms ever devised. It is intended to protect their face, chin, and shoulders while lessening the impact of their opponent's punches.
Mayweather's defense tactics also catch punches and return with a counterattack that is sharp like a tack. The torso movements and footwork will give plenty of angles for an opponent to attack. However, timing and quick reflexes have given the Mayweathers the ability to use defense to their advantage.
Mayweather Sr's style of boxing focuses on mobility, defensive awareness, and excellent reflexes. The methods used by Mayweather when training fighters have usually been kept behind closed doors (and rightfully so).
One of Floyd Sr's key points when training fighters is making sure they are taking their strength and conditioning seriously. Lastly, Mayweather (both Floyd Sr. and Jr.) tend to manipulate the centerline when facing off with an opponent.
This gives them excellent opportunities to pull off evasive maneuvers once they notice an opponent's oncoming punches. They are aware that almost all of the attacks they face will usually be within this centerline.
In short, while offense plays a key role in their style of boxing, they rely heavily on defense. They know that defense makes the difference between winning and losing fights.
Critics have said that being on defense most of the time is a 'cowardly' move. However, both Floyd Sr. and Jr. have used their defense as one of the best opportunities to set up counterattacks.
Floyd Sr.'s boxing stance is known to be Orthodox.
Family and Relationships
Floyd Mayweather Sr. has two brothers, Roger (b. 1961, d. 2020) and Jeff. He was in a relationship with an unknown woman who is the mother of Floyd Mayweather Jr. Aside from Floyd Jr., the elder Mayweather has five other children: Justin, Fatimah, Deltricia, Fannie, and an unknown child that he allegedly fathered with a woman named Purisa Harris.
Since 2018, he has been married to Lois Ann Roberts. The couple does not have children of their own.
Net Worth and Salary
Currently, Floyd Mayweather Sr.'s net worth is approximately $5 million. His salary is unknown. His net worth may have been accrued from the prize money he had won during his boxing career.
Memorable Quotes
"I believe my son can win. Without a doubt."
"I'd rather fight a bigger guy than a smaller guy."
"Canelo Alverez would knock out Conor McGregor cold."
"We're going to take whatever it takes to win."
FAQs
Question: Was Floyd Mayweather Sr a good boxer?
Answer: For 62 total fights, he won 56 of them. He may not have won championships or had an illustrious career compared to Ali, Foreman, and other boxers in the 1970s. But he has established himself as a great boxer that has inspired his son to carry on the Mayweather legacy.
Question: What is Floyd Mayweather Sr's boxing record?
Answer: Floyd Mayweather Sr's boxing record is 56 wins, 6 losses, and one draw. 18 of those wins have been via knockout.
Question: What is Floyd Mayweather Jr.'s boxing record?
Answer: Currently, Floyd Mayweather Jr.'s boxing record is 50 wins and no losses. 27 of those wins have come from knockouts.
Question: Was the Sugar Ray Leonard-Floyd Mayweather Sr. fight a title match?
Answer: The 1978 fight between Sugar Ray Leonard and Floyd Mayweather Sr was not a match for a title. Mayweather Sr.'s only title fight came in 1985 where he lost to Marlon Starling in their 1981 rematch.
Question: How did Floyd Mayweather Sr. get shot?
Answer: Back in the 1970s, Floyd Mayweather Sr. was shot in the leg by Floyd Jr.'s maternal uncle. It was buckshot that hit him in the calf. As a result, it caused limited mobility and slowed him down in the ring most of the time.
Because of his limited mobility, as a result, he decided to perfect the shoulder roll technique to his advantage.