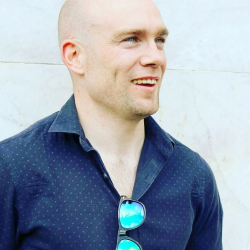 Latest posts by Joe Elvin
(see all)
Joe Montana has earned millions of dollars as a quarterback in the National Football League. His fortune was made as a professional athlete, but he now works as an entrepreneur and businessman in several ventures. Let's begin our Joe Montana Bio by looking at some quick facts about Joe Montana.
Joe Montana Quick Facts
Full Name:

Joseph Clifford Montana

Birth Date:

11 June

1956 

Birth Place:

New Eagle, Pennsylvania, United States of America

Nickname:

Joe Cool, The Comeback Kid

Nationality:

United States of America

Children:

Elizabeth Montana, Nate Montana, Nick Montana, and Alexandra Montana

Partner:

Jennifer Montana (m. 19

85), Cass Castillo (m. 1981–1984), Kim Moses (m. 1974-1977) 

Profession: American Football Player
Social Media:
Facebook /JoeMontana

Instagr

am

@

joe

montana 

Twitter

@

joe

montana 
Notable Personal Awards:
1990, 198

5, 1982: Super Bowl Most Valuable Player Award

1990, 1989:NFL honors, AP Most Valuable Player Award

1989: NFL honors, Offensive Player Of The Year Award

1990: Sports Illustrated  Athlete Of The Year          

1990, 1989: Associated Press Male Athlete Of The Year

1989: UPI NFC Player of the Year
Salary:
1982: $85,000

1990: $ 100,000

1994: $ 3,2

5

0,000

199

6:

$ 3,333.333
Joe Montana Birthplace and Early Life
Joseph Clifford Montana was born on 11 June 1956 in New Eagle, Pennsylvania, United States of America.
It is often suggested that he was born to be an NFL star. When he was eight years old, his father falsified his data to say he was nine years old, so that he could start training with a youth team a year early.
Although young Joe played several sports – including basketball and baseball – it soon became clear that football was his favorite.  
His first team was the Ringgold Institute, for whom he participated in football, baseball, and basketball. His quality as a basketball player was such that North Carolina State University offered him a basketball scholarship, but he turned it down. 
Montana in his junior year of high school held the quarterback position for the Ringgold Rams. His performances here attracted the attention of college recruiters and earned him a Notre Dame scholarship. He accepted this because his childhood idol was Terry Hanratty, who also attended Notre Dame. 
32 years after Montana graduated, Ringgold High School changed the name of their football stadium to "Joe Montana Stadium" in his honor.  
Joe Montana NFL Career
After graduating from Notre Dame, Montana was selected for the NFL Draft by the San Francisco 49ers, late in the third round as the 82nd pick overall. He appeared for all 16 games in his debut season of 1979-80, although was a clear second-choice quarter-back behind Steve DeBerg.
He began the 1981 season as the first choice and that's when his career started to take off. Montana led the team to the Superbowl Title that year. 
Then, in the 1982 season, he was even more prolific, throwing for 2,613 yards and 17 touchdowns in just nine games. (The season was shortened due to the Player's Association strike.) This included an NFL record (at the time) of five consecutive 300-yard passing games. 
Montana and the 49ers went from strength to strength, picking up another Superbowl title in 1984.
However, in 1986, Montana suffered a career-threatening back injury during the first week of the regular season. He did make a comeback, but only played eight games and wasn't at his best, throwing more interceptions than touchdowns for the first season in his career.
It says a lot of Montana's character that he made such an epic return to his best form. In 1987, he threw for a career-high 31 touchdowns in just 13 games as the 49ers reached the playoff semi-finals. Then, in 1988 and 1989, he helped the team to two more Superbowl championships. He won the NFL "Most Valuable Player" Award in 1989 on top of the team's triumph.
It was as if everything Montana touched turned to gold during this time, justifying his nickname of "The Comeback Kid".
In 1990, The 49ers were heavy favorites to make it three Championships in a row. However, the team lost in the NFC Championship Game to the New York Giants. Montana took a huge hit in that game and had to leave the field injured. Nevertheless, Montana won the NFL Most Valuable Player award and the Sports Illustrated "Athlete of the Year" award in that year.  
Montana missed the whole 1991 season and most of the 1992 season with an elbow injury. Then, he was traded to the Kansas City Chiefs in 1993. Although injuries overshadowed his final years, it was clear that Joe Montana – or "Joe Cool" as he was often called – would forever be a legend in San Francisco and to American Football fans across the globe. 
Joe played two seasons for the Kansas City Chiefs before retiring.  
Joe Montana's Greatest Moments Caught On Video
Top 10 Joe Montana Games of All Time
Joe Montana Engineers the Greatest Comeback in Superbowl XXIII
Joe Montana Retirement and Post-Professional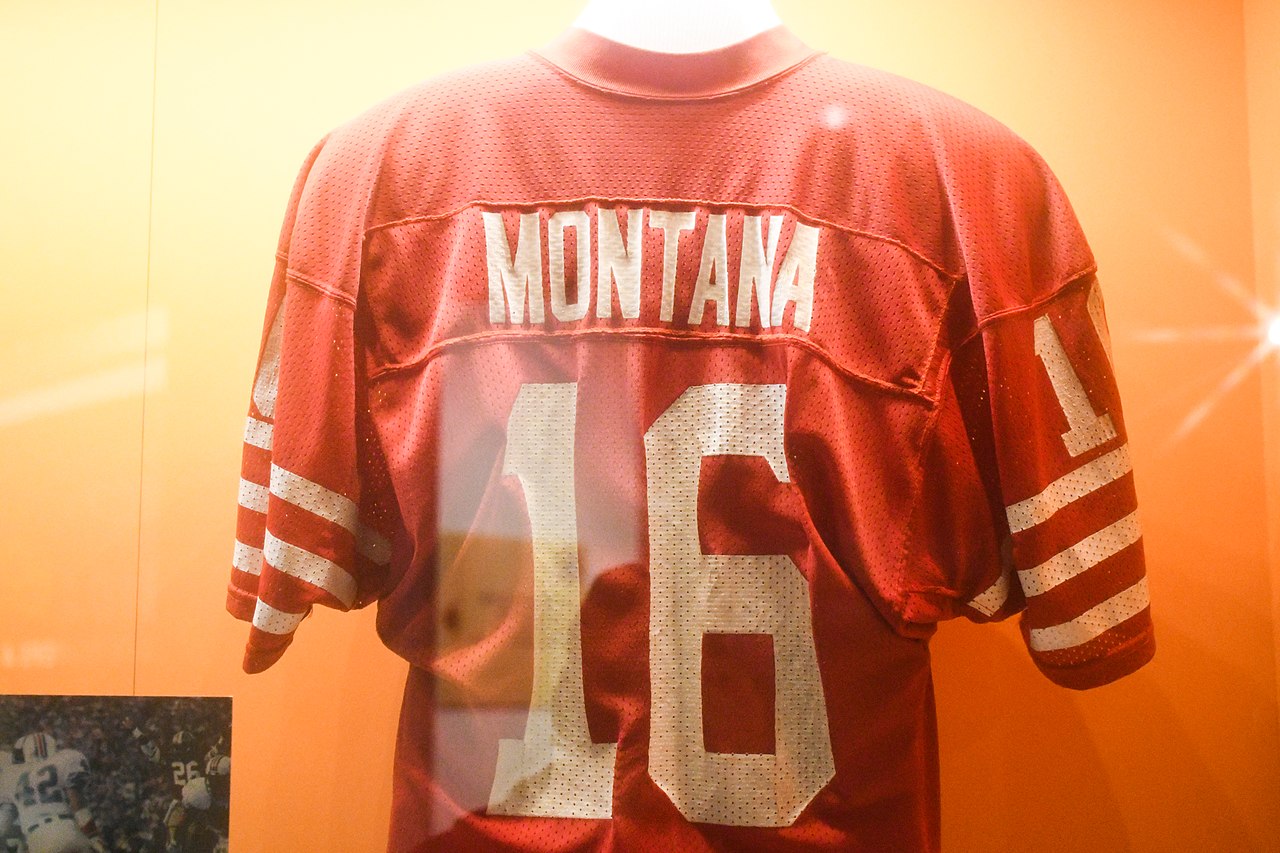 On April 19, 1995, Montana announced his retirement in an event broadcast lives on local television, before a large crowd. The event included speeches by John Madden, Eddie DeBartolo, and others. He was also joined by former 49ers teammates, coaches, and backroom staff. Bill Walsh was the master of ceremonies.
Steve Bono took over for Montana as the Kansas City Chiefs quarterback.
At the time of his retirement, he was only the fifth NFL superstar to surpass 40,000 passing yards. He registered the third most completed passes in NFL history (3,409) and his passing rate of 92.3 was second behind only Steve Young, his successor as the 49er's starting quarter-back.
In December 1997, The 49ers decided to retire Montana's shirt number of 16. This is an act that takes place when the team believes no one could ever live up to the departing player's legacy. 
Joe Montana Family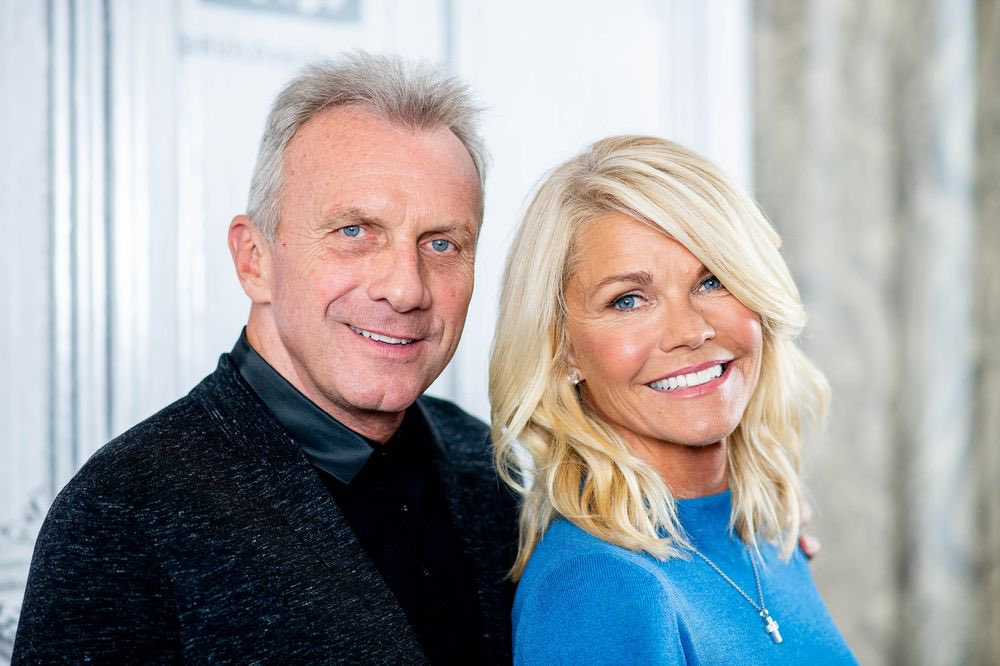 Joe Montana married his high-school sweetheart Kim Moses in 1974, but they divorced in 1991. Later that year, he married Cass Castillo for only three years, breaking up in 1984.
In 1985, Montana married Jennifer Wallace, who was an actress and model. They remain married to this day and have four children Nate, Nick, Elizabeth, and Alexandra.
Joe Montana's Net Worth and Career Earnings
Joe Montana made a fortune during his time in the NFL. He initially signed a three-year contract worth around $85,000 a year, plus a $50,000 sign-on bonus, when he signed for the 49ers as a rookie in 1979. His final contract at the 49ers was worth a whopping $3.25 million a year.
In his final years playing for the Kansas City Chiefs, he was earning $3.3 million per year. You can bet he was earning much more from sponsorships and endorsements too. 
Joe Montana's Famous Quotes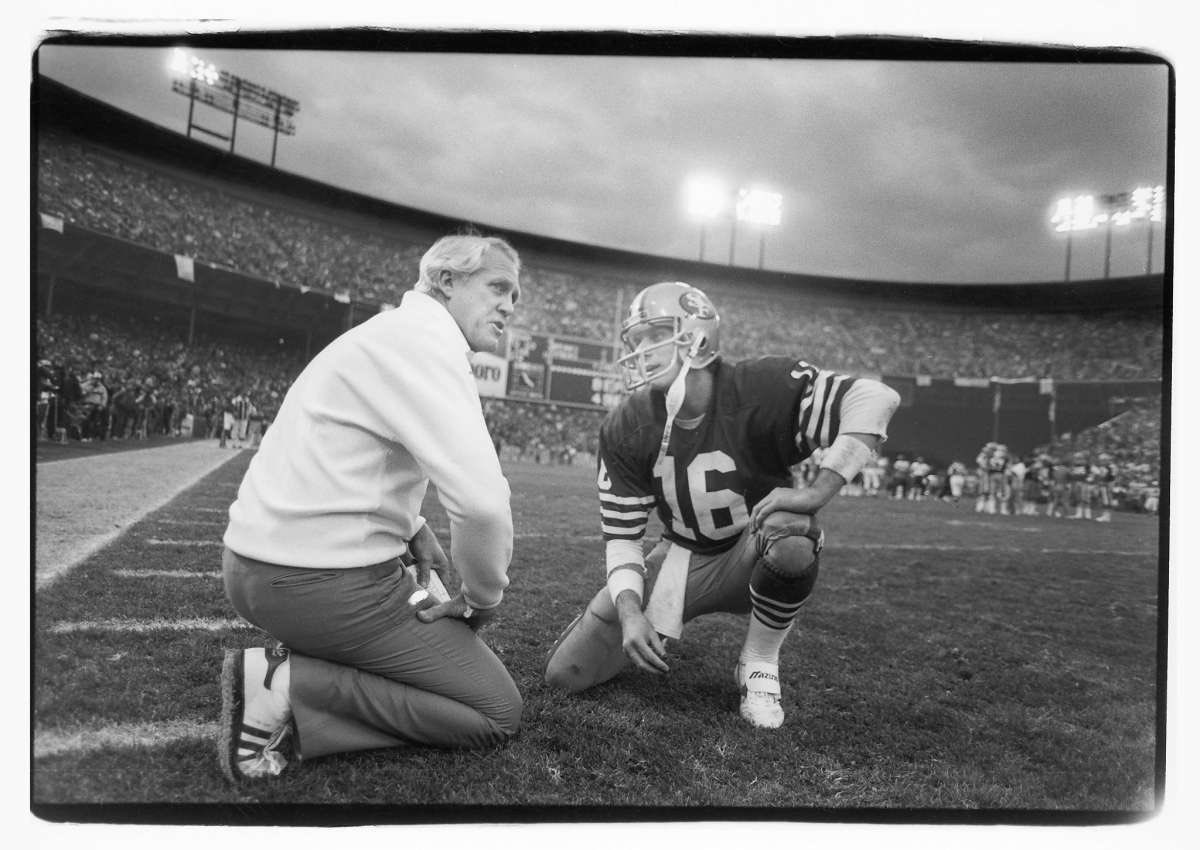 "Winners, I am convinced, imagine their dreams first. They want it with all their heart and expect it to come true. There is, I believe, no other way to live"
"When the game is over I just want to look at myself in the mirror, win or lose, and know I gave it everything I had"
"As a quarterback, there's no better way to finish your year, in winning a Super Bowl, than with a touchdown pass. The chances of that happening, by the looks of most of the Super Bowls, is a very rare chance. Fortunately for me, I had an opportunity"
"Always be prepared to start"
"Confidence is a very fragile thing"
Joe Montana Frequently Asked Questions
Question: What is the real name of Joe Montana?
Answer: Joseph Clifford Montana, Jr
Question: Is Joe Montana the greatest athlete of all time?
Answer: A four-time Super Bowl champion and three-time NFL MVP, Montana left behind a great legacy that would be talked about for as long as the game lasted. He's definitely in the conversation for being the best NFL star, at least. 
Question: Why do people like Joe Montana so much?
Answer: Joe Montana has many likable qualities. He showed great loyalty to San Francisco. He showed persistence to come back from multiple serious injuries. But, most football fans like Joe Montana because of his exceptional talent on the field.