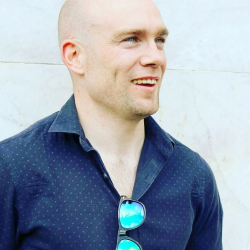 Latest posts by Joe Elvin
(see all)
Shaquille O'Neal is an American former professional basketball player who is regarded as one of the greatest basketball players and centers of all time.
This article will teach you about Shaquille's early life, leading to his professional NBA career, retirement, endorsements and sponsors through the years, as well as his family, net worth and career earnings.
Shaquille O'Neal Quick Facts
Full Name:

Shaquille O'Neal

Birth Date:

March 6, 1972

Birth Place:

Newark, New Jersey

Nickname:

Shaq, The Diesel, Superman, Shaq Daddy

Nationality:

United States Of America

Siblings:

Ayesha O'Neal (sister), James O,Neil (brother), Lefeefah O'Neil (Sister)

Children: Shaqir O'Neal, Shareef O'Neal, Myles O'Neal, Taahirah O'Neal, Me'arah O'Neal, Amirah O'Neal
Partner: Shaunie O'Neal (wife: 2002-2011)
Profession: Basketball player, Rapper, Spokesperson, A

ctor, Real Estate entrepreneur,

Notable Awards:

NBA Most Valuable Player Of The Year, 2000; Best NBA Player ESPY Award, 2001 + 2002.

Social Media:

FB: /shaq Twitter: @shaq IG: @shaq



Salary:

1995-96: $5.7 Million

1996-97: $10.7 Million

1997-98: $12.8 Million

1998-99: $15 Million

1999-2000: $17.1 Million

2000-2001: $19.2 Million

2001-2002: $21.4 Million

2002-2003: $23.5 Million

2003-2004: $24.7 Million

2004-2005: $27.6Million

Net Worth: $400 Million
Last Updated: 2021
Shaquille O'Neal Birthplace and Early Life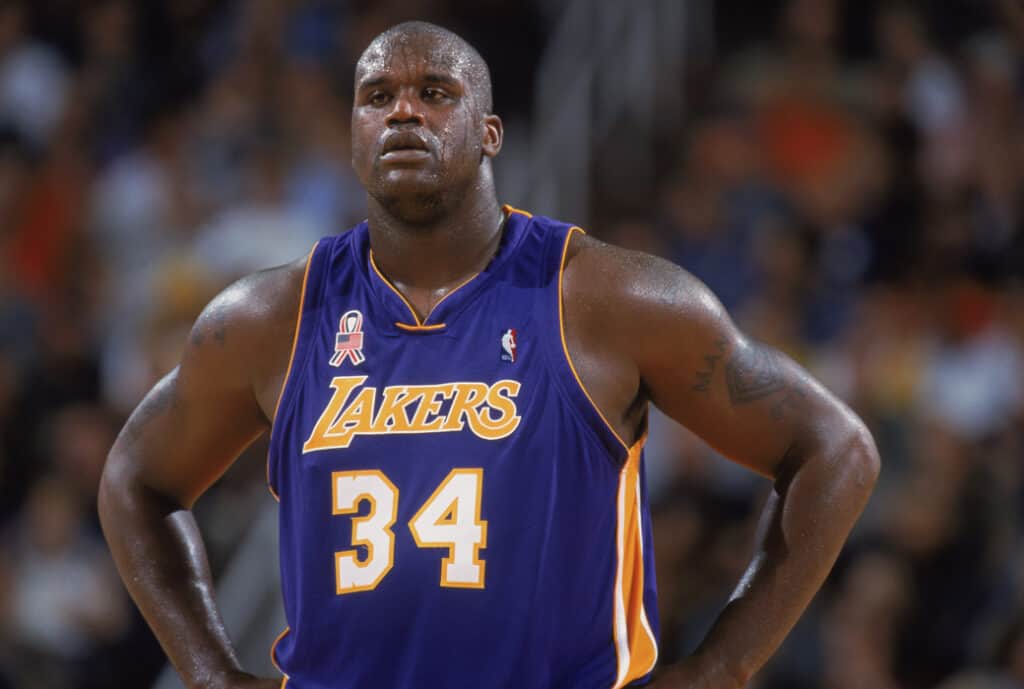 Shaquille O'Neal was born on 6 March 1972, in Newark, New Jersey. Shaquille was estranged from his father from a very young age, due to his addiction to drugs and later imprisonment. At the age of two, his mother married a sergeant in the US army. As a result, the family left Newark to move around Germany and Texas for the military.
In high school, Shaquille began playing and excelling at basketball. In his senior year, he led his school team to win the state championship.
Shaquille later became a two-time SEC player of the year, a two-time All American, and in 1991 was awarded the Adolph Rupp's Trophy for the NCAA men's basketball player of the year.
Shaquille O'Neal Professional NBA Career
Shaquille was drafted by the Orlando Magic in 1992. Within a year, he was named Rookie of the Year and voted an All star-starter; the first to achieve this honor since Michael Jordan.
Shaquille assisted the Orlando Magic progress to their first playoff series in his second season.
The next year they progressed all the way to the finals, ultimately beaten by the Houston Rockets.
Shaquille missed most of the 1995-96 season due to injury, however, the Orlando Magic completed the season with a winning record.
In the playoffs later in the year, they won the first two rounds but were ultimately defeated by the Chicago Bulls.
In 1996, Shaquille won a gold medal as part of the US men's Olympic basketball team in Atlanta. During this period, Shaquille announced he would be leaving the Orlando Magic, as there was tension with his coach, teammates, and the local media. He would go on to join the Los Angeles Lakers, in a seven-year deal set at $121 million.
This transfer now paired Shaquille with a teenage Kobe Bryant, producing a team with two of the biggest names together.
Although Shaquille's first few years were promising, The Lakers were unable to gain a championship in this time. Shaquille suffered a few injuries, however persevered until there was a change of leadership.
In the 1999-00 season, The Lakers had a change of leadership: former Chicago Bulls coach Phil Jackson. Jackson encouraged and challenged Shaquille, pressing him to improve his defensive play and game.
The Lakers went on to win the NBA championship this year, and consecutive title wins for the next two years.
In 2004, Shaquille was traded to the Miami Heat. In 2005, he signed a $100 Million deal for a five-year contract and said he had his eyes on another championship.
The next year he got his wish, beating the Dallas Mavericks to win the first-ever title for the team. This was Shaquille's fourth championship.
Shaquille O'Neal Greatest Moments Caught On Video

Shaquille O'Neal Top 10 Plays of His Career
Shaquille famously destroyed the backboard from a slam dunk:

Shaquille is also somewhat of a comedian, regularly embracing social media and trying to keep his fans happy in what he calls "random acts of Shaquness". This highlights some of his personality and humor during his career:
Shaquille O'Neal Retirement and Post-Professional
In 2008, Shaquille was traded to the Phoenix Suns, where he did not make the playoffs due to injury. He was traded at the end of his first year as a result.
Shaquille played two more seasons: one with the Cleveland Cavaliers and his final season with the Boston Celtics. After this point, Shaquille retired from basketball for good after 19 years in the sport.
Alongside basketball, Shaquille was arguably a celebrity in the nineties: being involved in the rap and film industry, creating his own rap album while also appearing in several films.
So when Shaquille retired from Basketball he went on to become an entrepreneur and business owner, further adding to his wealth by hosting his own podcast, commentating on NBA games, and even briefly made several appearances in World Championship Wrestling.
He also became involved in the stock market and with real estate.

Shaquille O'Neal Family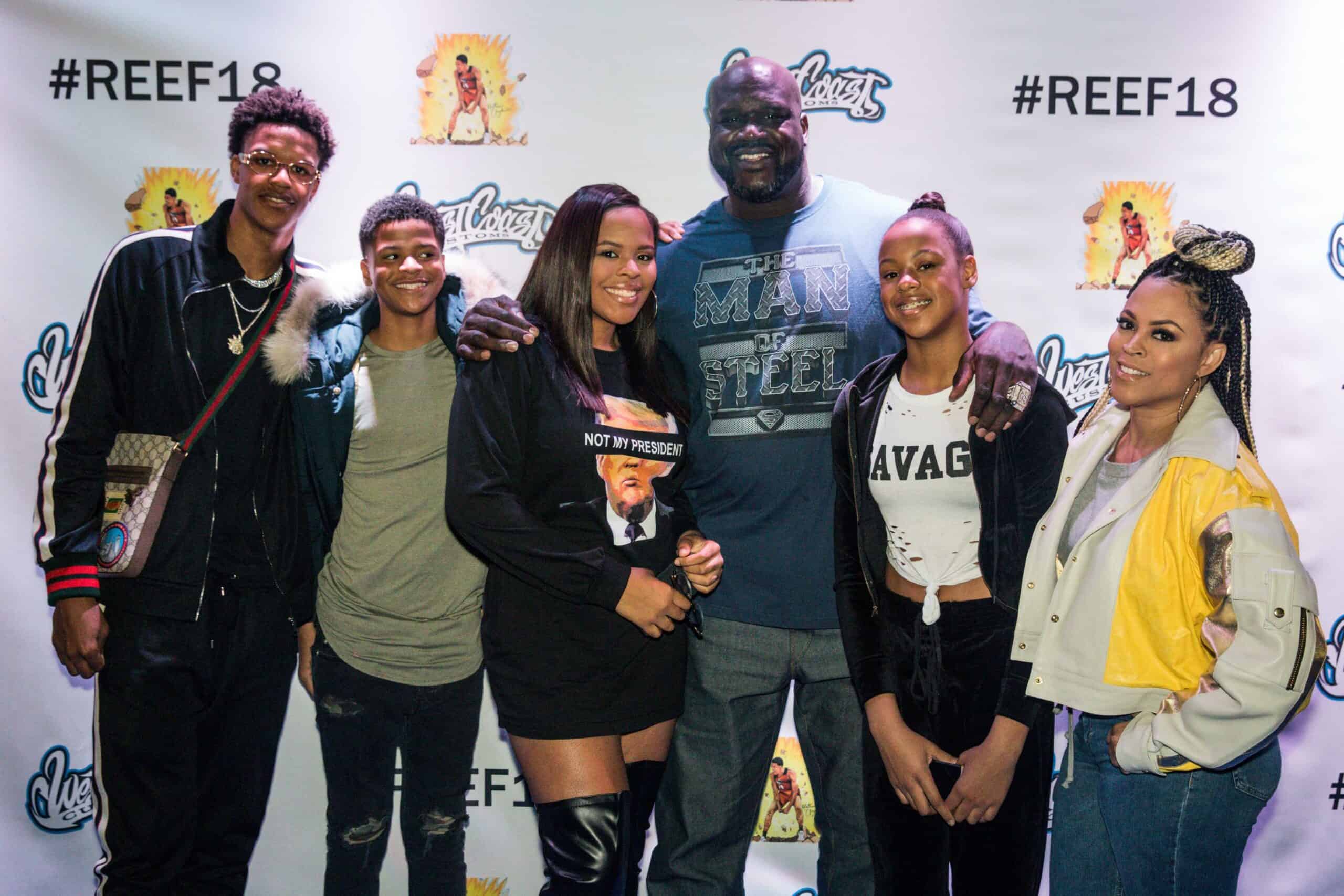 Shaquille has four children with ex-wife Shaunie Nelson. He also has another child from his previous relationship with Arnetta Yardbourgh.
He has five children in total; Shareef, Amirah, Shaqir, Me'arah, and Tahirah. At the time of writing, Shaquille is reported to be dating model Laticia Rolle.
Shaquille O'Neal Endorsement and Sponsors
Over the years, Shaquille has endorsed over 50 products and sponsors, including Taco Bell, Arizona Beverages, Pepsi, Reebok, and Burger King.
Many of these companies have created their own Shaquille products as a result, including
Soda Shaq (Arizona Beverages), Shaq Attacks! (Pepsi) and Shaq Pack! (Burger King).
Shaquille O'Neal Net Worth and Career Earnings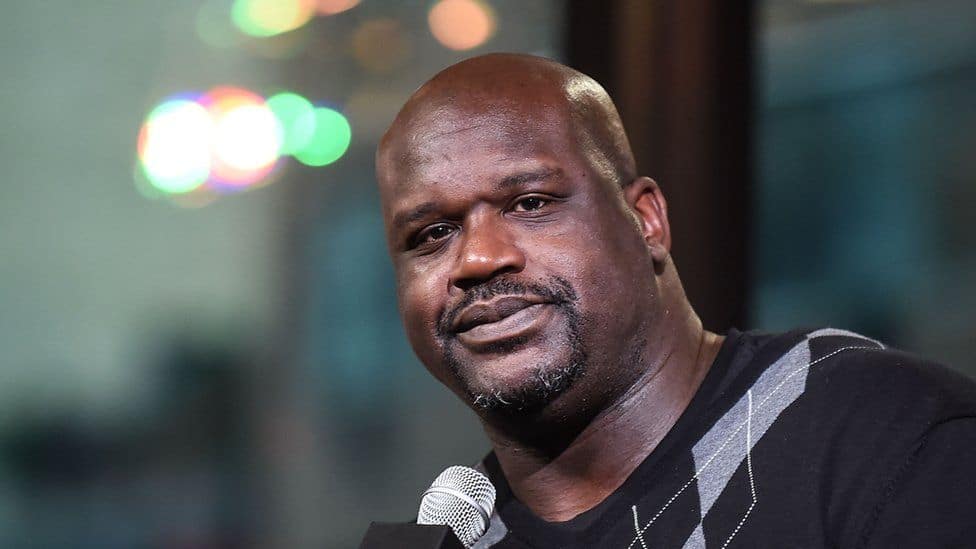 In 2021, Shaquille O'Neal's net worth stands at 400 Million. His NBA career earnings equaled $60 million.
Shaquille has earned over $200 million alone from endorsements, and still earns roughly $60 million per year from current endorsements and business ventures to this day.
In 2019, he announced he would join the board of directors at Papa John's, which would earn him an additional $8.25 million in salary and stock over a three-year period.
Shaquille also invested $840,000 to buy 30% of a 9-unit franchise of Papa Johns in Atlanta.
Shaquille purchased land back in 1993, Orlando, for $4 million, and proceeded to build his custom-built dream house. The home contained a 6,000 square-foot indoor basketball court, a 17-car garage, a 10-foot privacy wall, and is 35,000 square feet.
The property sold for $16.5 million in January 2021.
Shaquille O'Neal Famous Quotes
"Excellence is a habit. You are what you repeatedly do."

"The only person who can really motivate you is you."

"The day I stopped worrying about stats is the day I started winning."

"My secret? See it, and stay focused on it."
"I really get motivated when I have doubters."

FAQs
Question: How big was Shaquille?
Answer: Shaquille was famously large in his physical stature, which gave him a dominant advantage over his opponents. In his prime, Shaquille was 7 feet in height and weighed 147 kg.

Question: What is the Shaquille rule?
Answer: Shaquille caused changes in one rule that is now popularized as "Hack-a-Shaq". This change meant players couldn't purposely foul opposing players who didn't have the ball in their hands during the last two minutes of the game. Otherwise, the opposing teams would get two free throws and the ball.
Question: What makes Shaquille O'Neil Special?
Answer: Shaquille was a dominant player in his NBA career. Despite his weight of 147kg, he was still extremely quick and nimble with his play.
Citations: