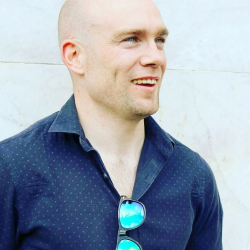 Latest posts by Joe Elvin
(see all)
Randi Martin is the ex-wife of Major League Baseball (MLB), former pitcher Pat Mahomes and the mother of Patrick Mahomes II, who was a quarterback for the Kansas City Chiefs of the National Football League (NFL). She currently organizes events in Texas, supports her children, and engages in philanthropic activities.
Randi Martin Quick Facts
Full Name: Randi Martin Mahomes
Birth Date: June 25, 1972
Birthplace: Texas, United States
Nickname: n/a
Nationality: USA
Siblings: None
Children: Two sons and a daughter: Patrick Mahomes II, Jackson Mahomes, and Mia Randall
Spouse: Currently divorced, formerly married to Patrick Mahomes Sr.
Profession: Event organizer, philanthropist
Salary: Undisclosed
Net Worth: Estimated $2 million
Awards: n/a
Last Updated: August 2021
Randi Martin Birthplace and Early Life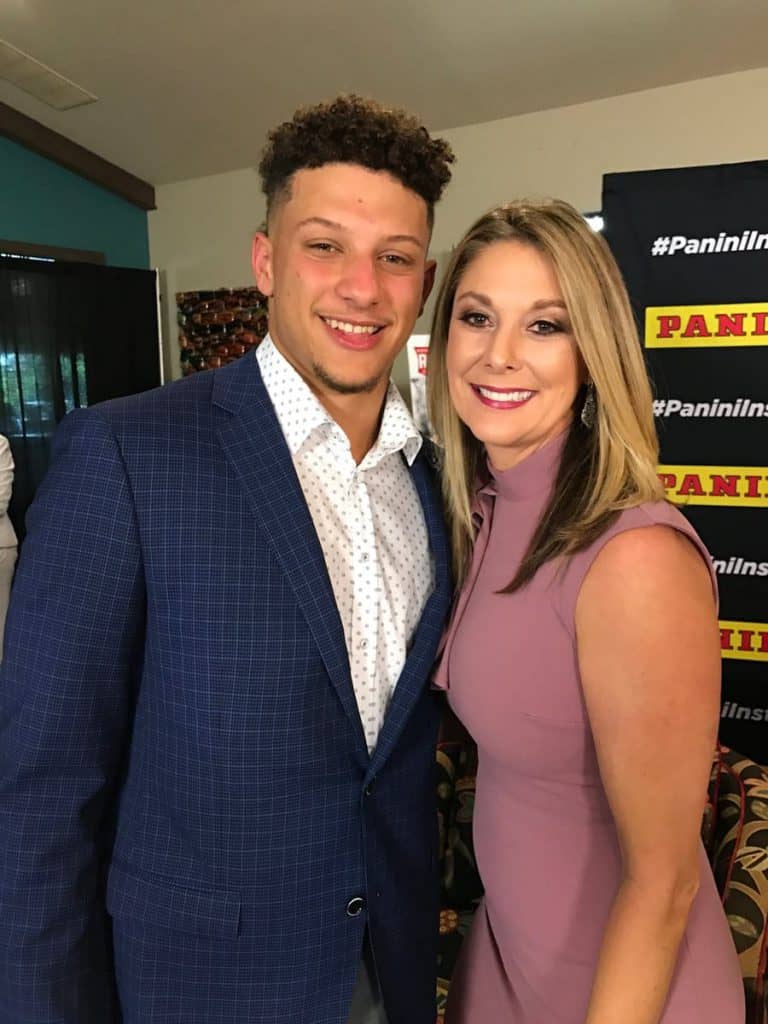 There is little publicly known about Randi Martin's early life. She was born in Texas to parents Randy Martin and Debbie Bates Martin in the United States and attended high school at Texas High School. There, she was a cheerleader and later moved to Texas Tech University. She met Pat Mahomes Sr. shortly after graduating and the couple married rapidly. 
It is assumed that she was a housewife during her time with MLB Player Pat Mahomes Sr, based on stories of her son's childhood. She might have taken one or several different jobs after her divorce, but those details are not known for sure. 
She has appeared many times in public to support her son Patrick Mahomes Jr. and has declared that her family is one of her main focuses. Many new stories and her social media accounts would appear that she is indeed very invested in the future of her children. It is highly probable that she has been a housewife for most of her life, especially considering that she used to be married to an MLB Player and that both her sons have a certain notoriety. She was a devoted wife while Patrick Sr played for a number of teams throughout his career including the Boston Red Sox, the New York Mets, and he also spent some time as a Texas Ranger. 
Randi Martin Career
Randi Martin has kept many of her endeavors away from the public for most of her life. According to some sources, she is currently working as an event organizer in Tyler, Texas, and is an avid believer in charity work. She organized a fundraiser for Variety Children's Charity of Greater Kansas City, on her birthday in 2020. The organization aims to provide resources for children with special needs.
As detailed on their website, the association is a volunteer-driven organization committed to providing children with developmental disabilities the adaptive equipment and opportunities needed for activity and inclusion. Randi Martin has declared in an interview that she wishes to give a fair chance at life to unfavored children, as this is a topic that is very dear to her.
She has been using her Mahomes name to raise awareness and successfully gathered over $4,500 for the sake of the association in 2020. While she has a reputation for being really invested in charity, her involvement in other charity works hasn't been made public. It is assumed that she keeps a low profile, only using her Mahomes name when needed to attract more attention to charity events.  
Randi Martin Videos 
In this video clip, Randi Martin discusses her struggles and learning to raise her son as an athlete. 
Randi Martin is seen and interviewed during her fundraising event in 2020 for the charity association Variety KC.
Randi Martin Family
Randi was born to parents Randy Martin and Debbie Bates. Her father, Randy, was a school's principal in Texas. She was married to the former professional MLB baseball pitcher Patrick Lavon Mahomes Sr. in the '90s. They had two sons together in 1995 and 2000 and eventually got divorced in 2006. 
Randi is the mother of Patrick Mahomes, a football quarterback for the Kansas City Chiefs of the National Football League (NFL), and of Jackson Mahomes, a social media influencer who gained huge fame on TikTok. Both her sons indirectly helped her reach widespread notoriety. 
She had a daughter in 2011 called Mia Randall Mahomes with another man, whose identity is yet to be publicly disclosed. She has most recently been seen the building and promoting her daughter's social media presence. 
It is clear that Randi is very close to her children, as she thoroughly supports and follows them on their professional careers and their personal life. 
Even though she has been divorced for over a decade, she still goes with the name Mahomes and carries it as a proud sign of her family's success. She is still on good terms with Patrick Sr, as they can often be seen together supporting their children. 
Randi Martin Net Worth and Career Earnings
Being the mother of the popular NFL player Patrick Mahomes II and ex-wife of the equally popular MLB pitcher Patrick Mahomes Sr., it is safe to assume that she enjoys a comfortable lifestyle. She hasn't publicly shared about her wealth, but her net worth is estimated at around $2 million.
FAQs
Question: Is Randi Martin married?
Answer: She was divorced from Patrick Mahomes' father, Pat Mahomes Sr., in 2006. However, they still can be seen together attending many events that involve their children. She is believed to be single, as she hasn't declared a new partner yet. She had a daughter after divorcing Mahomes Sr., and the identity of the father is open to many speculations. 
Question: What is Randi Martin known for?
Answer: Randi is mainly known as the ex-wife of Major League Baseball Pat Mahomes and mother of the Mahomes brothers. When she was married, she most notably had two sons, Patrick Mahomes, the successful NFL Kansas City Chiefs quarterback (who calls himself Patrick Mahomes II to avoid being confused with his father), and Jackson Mahomes, a successful TikTok influencer.
Citations:
Continue reading related Bios from MLB personalities: