Latest posts by Pro Sports Bio Team
(see all)
If you are a longtime fan of the Minnesota Twins, you might have heard of Kent Hrbek. The native Minnesotan played for his hometown for his entire career in the Majors. From 1981 to 1994, he played for a team with the likes of Kirby Puckett and others. During his career, he became an MLB All-Star and won the World Series twice. Hrbek didn't have to go too far to make his mark in the big leagues. While he may not have been one of the greatest names in the Majors, he is still one of the greatest legends in the hearts and minds of Twins fans.
Some of Hrbek's memorable plays may have been during the 1987 World Series. That same year, it was believed to be one of his best performing years during his time with the Twins. Even though his hitting game was solid, it was his defensive abilities that made him one of the best players in the team's history. Despite making excellent plays on defense, he never won the prestigious Gold Glove award. Some may even say Hrbek should have been considered for one.
During the 1991 season, he was involved in a controversial play where he allegedly pulled an opposing player off base, causing an out. Some say that Hrbek may have pulled off some kind of 'wrestling move', which had been the subject of a satirical article some 30 years later on a Twins fansite.
Will his numbers make him a candidate for Cooperstown? It's possible. But he's already made himself at home as a member of the Minnesota Twins Hall of Fame.
While Hrbek has long retired from the game of baseball, he's really making the most of his time. If he's not making any appearances for the Minnesota Twins, he's probably enjoying himself somewhere in the great Minnesota outdoors. A hunter and fisherman, he's probably going after his next big prize (no, not another world series).
During his time on and off the field, Hrbek made his mark in giving back to the community. Especially when he became a spokesman to increase awareness for ALS after his father passed away from the disease. His efforts earned him the Lou Gehrig Memorial Award.
Let's take a look now at the life and career of perhaps one of the greatest athletes to play for his own hometown.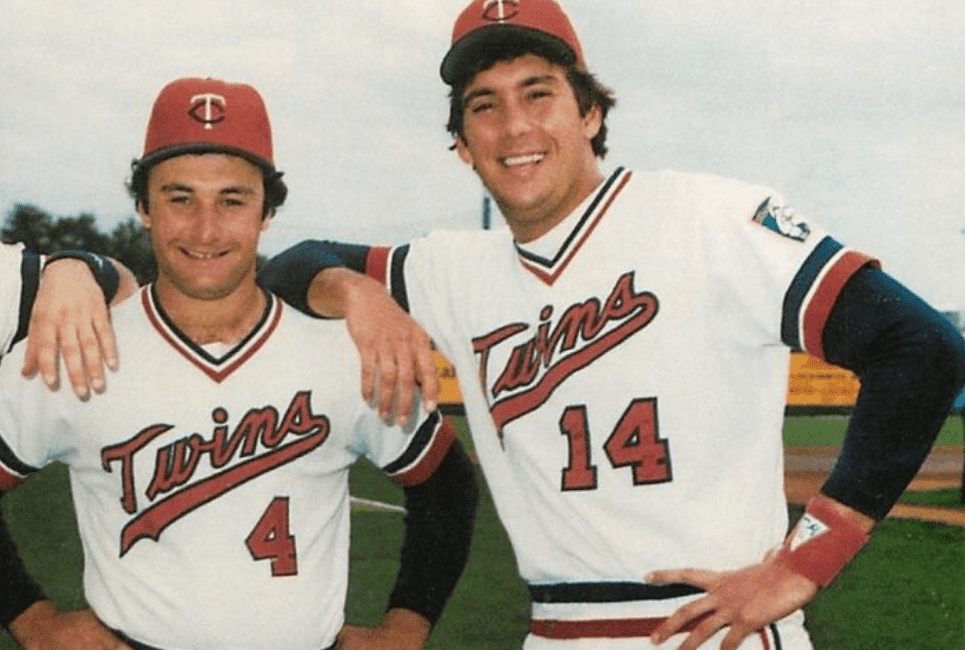 Kent Hrbek Quick Facts
Name: Kent Alan Hrbek
Birth date: May 21, 1960
Nicknames: Herbie
Nationality: American
Siblings: Kerry Hrbek, Kevin Hrbek
Wife: Jeanie Hrbek
Profession: Baseball player
Salary: $19 million (over career)
Net Worth: $1 million-$5 million
Social Media: N/A
Awards:

1982 All Star
1987, 1991 World Series Champion
Minnesota Twins Hall of Fame Inductee (2000)
Early Life
Kent Alan Hrbek was born on May 21, 1960 in Minneapolis, Minnesota. He is the son of Ed and Tina Hrbek. He started playing baseball as a child and played for the Kennedy High School baseball team in Bloomington, Minnesota. While he excelled at the sport, he was considered as a pro prospect. The hometown Minnesota Twins took a chance to draft one of their own in 1978 when Hrbek was selected in the 17th round.
Professional Career
After being drafted, Hrbek would spend the next three years moving up in the Twins organization. In 1979, he played for the Appalachian Rookie League's Elizabethton Twins. The following year, he moved closer to home to play for the Wisconsin Rapids Twins, the Twins Minor-A team. He also spent time in the California League playing for the Visalia Oaks. During his time in the minor leagues, Hrbek hit a total of 47 home runs and 111 RBIs and a .318 batting average.
During the 1981 season, Hrbek got the call up and made his debut on August 24, 1981. He made the most of his debut against the Yankees when he hit a game-winning homerun in the 12th against George Frazier, who would become Hrbek's teammate in 1986. The pair would be part of the team that won the 1987 World Series.
The following year, Hrbek played his first full year with the Twins. He belted 23 home runs, 92 RBIs, and finished the season with a batting average of .301. He was a candidate for Rookie of The Year and came up short against future All-Star and Hall of Famer Cal Ripken Jr.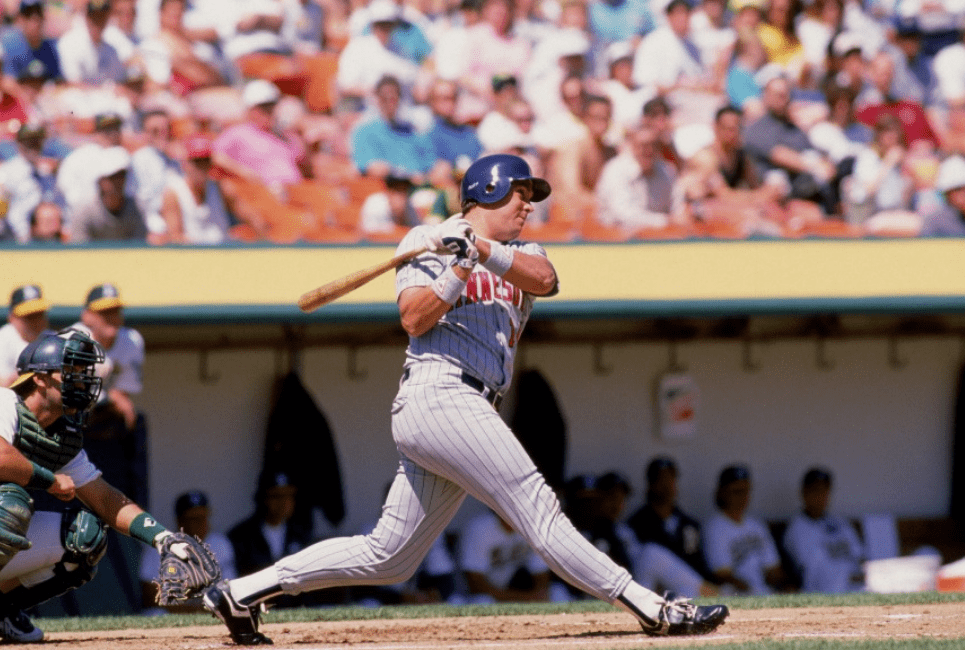 The 1982 season would be the only time he would be named to the All-Star team. The Twins as a team finished with a record of 60 wins and 102 losses. His second year saw him perform slightly worse statistically. He finished the season hitting 16 home runes, 84 RBIs, and a .297 batting average. But 1984 ended up being for the better when he finished with 27 home runs and a career high 107 RBIs among others. Hrbek stated that it was the best year of his career.
The 1984 season saw a possible turnaround for the Twins. The team were nearly a half game out of first place for the AL West division title, but lost their final six games. The Kansas City Royals would win it that year. For Hrbek's efforts, he was in the running for the American League MVP award. He placed second in the voting behind Willie Hernandez, who helped the Detroit Tigers win the World Series that year.
Three years later, Hrbek was one of the key members of the 1987 World Series winning team alongside some of his teammates that joined him during the 1982 season. During the regular season, Hrbek put up his career best 34 home runs. The Twins secured the AL West title in the process. During Game 6 of the 1987 World Series, Hrbek belted a grand slam against the St. Louis Cardinals. That hit would end up being the icing on the cake and the Twins secured the World Series win.
The 1991 season ended up yet again being a solid season for Hrbek. He wrapped up the season with 20 home runs, 89 RBIs, and a .284 batting average. The Twins bounced back after they finished last in the previous season. They faced off against the Atlanta Braves and defeated them in Game 7.
Although his hitting wasn't as great during the World Series, his defensive playing was a different story. One of the most memorable plays of the series had Hrbek pulling off a 3-2-3 double play with the bases loaded. The Twins won the game by a score of 1-0 thanks to a bases loaded single by Gene Larkin.
Hrbek was involved with a controversial play that occurred in Game 2 of the World Series against the Atlanta Braves. It was said that Hrbek pulled on the leg of Ron Gant when the latter was attempting to make it back to first base. Gant was called out, but he protested that it was a bad call due to Hrbek's involvement.
In 2021, a Minnesota Twins fan blog called 'Twinkie Town' posted an article that satirized the incident. It stated that Hrbek was disappointed when the Twins acquired a player named John Gant instead of 'Ron Gant', who had long since retired. To quote the satirical article, Hrbek said that he had been practicing his sweet 'wrasslin'' moves saying that Gant wanted to take him down for years.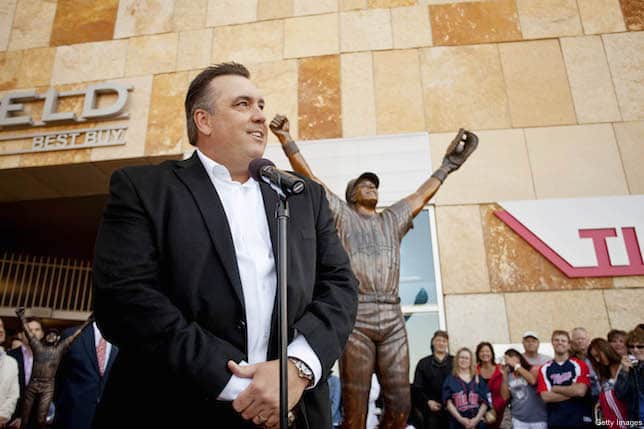 Although he performed well in the regular season, his performance at bat during the postseason wasn't the best. He had hit 3 home runs and 12 RBIs with a .154 batting average in the 24 games he played in the postseason. Hrbek is also one of seven players that were on the Twins roster when they won both the 1987 and 1991 World Series.
Towards the end of his career, Hrbek lended a hand as a consultant for the baseball film 'Little Big League'. He worked alongside actor Timothy Busfield, who played baseball in the minors himself. Busfield played Lou Collins in the film, which was loosely based on Hrbek.
After wrapping up his professional career, Hbrek's stats were 293 home runs, 1086 RBIs, and a batting average of .282.
Post Career
The 1994 season was the final season for Hrbek as he was injured frequently (although they were not all serious). The season came to an end due to the players' strike. Hrbek took the opportunity to announce his retirement so he could spend time with his family. Around the time of the players' strike, Hrbek made his stance on stirrups known since he had a habit of losing them. He was in favor of a policy that would remove the stipulation that would make stirrups mandatory.
The following year, Hrbek's number 14 was retired. He became the fourth player in Twins history to have his number retired (the others being Rod Carew, Tony Oliva, and Harmon Killebrew). In 1996, he was inducted into the Minnesota Sports Hall of Fame.
He was one of a few players that played his career for only one team (albeit his hometown team). Hrbek had stated in the past that he refused to play for any other team and would be willing to take a paycut just to stay on the team. His final contract from 1990 to 1994, he took less than what he would have received elsewhere.
In 2000, Hrbek made his first eligible appearance on the Baseball Hall of Fame ballot. However, he received five votes, which did not meet the five percent minimum threshold to qualify for next year's ballot. He will not be considered for Future Hall of Fame ballots unless he is voted in by the Veterans' Committee once eligible.
Despite his first year of eligibility since 2015, he has yet to be voted in by the committee to be reconsidered for the Hall of Fame. Although he missed out on Cooperstown (for now), he made the Minnesota Twins Hall of Fame later that same year. He was the first of six that were inducted in the inaugural class alongside Kirby Puckett, Harmon Killebrew, Rod Carew, Calvin Griffith (a former owner), and Tony Oliva, who was a coach for the Twins at the time.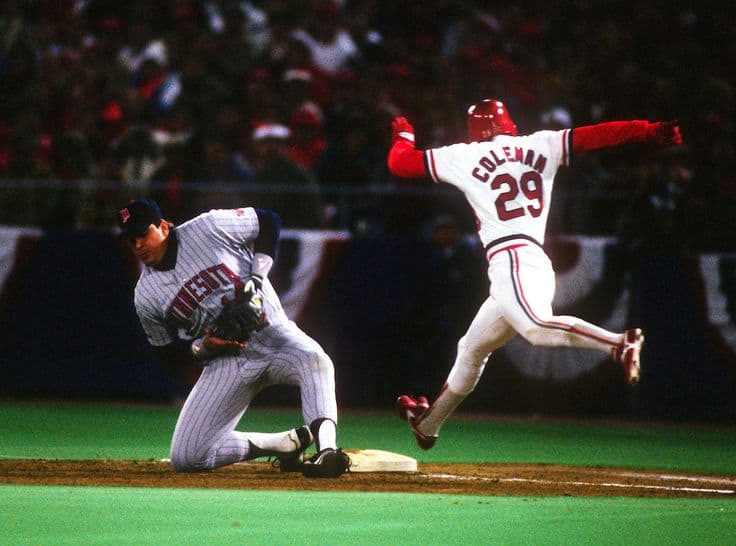 Hrbek has made the most of his retirement over the years. He continued to maintain his celebrity status in the state of Minnesota as a host of his own outdoor sports program. His show 'Kent Hrbek Outdoors' ran from 2004 to 2010 on KMSP-TV. The show showcased Hrbek's hunting and fishing abilities.
Even though the program is no longer running, Hrbek finds time to fish or hunt the big game. He also made appearances for HVAC companies based in the Twin Cities. He also has baseball fields named after him in the Bloomington area.
Hrbek has also been a spokesman for increasing awareness of ALS or Lou Gehrig's Disease. During his rookie season in 1982, his father Ed died from the disease. For much of his career, he worked hard to bring awareness to the disease and contributed his efforts in fighting it. This included hosting an annual golf tournament in Minnesota designed to raise money for the research.
He also participates in the 'Black Woods Blizzard Tour', which is a snowmobile tour that takes place around the northern part of Minnesota to raise money for ALS research. Hrbek and his wife were named honorary co-chairs of the Minnesota/North Dakota/South Dakota chapter of the ALS Association. He earned the 1991 Lou Gehrig Memorial Award for his role in generating awareness for the same disease that took the life of the award's namesake.
Currently, Hrbek may be taking his fishing talents a little seriously these days. He may or may not be competing in fishing tournaments throughout the state of Minnesota.
Tragedy struck Hrbek in 2006 when his friend and teammate Kirby Puckett had passed away after suffering a stroke. Puckett had undergone surgery to relieve pressure on his brain, but was unsuccessful. Hrbek traveled to Phoenix and was one of the last people that was with Puckett.
Hrbek attended and spoke at a memorial service for Puckett that was held at the Metrodome on March 12, 2006. Hrbek was one to speak highly of Puckett even during a recent interview with KSTP-TV as the Twins were commemorating the 30th anniversary of their 1991 World Series win. "When Puck walked into the clubhouse, the vibe changed. Puck would lighten up a room and that one lightbulb is out," Hrbek said. It's clear that when the 1991 Twins were honored, no one could ever forget the legendary Puckett, not even Hrbek himself.
Even today, wherever there is a Twins-related event going on, there's a good chance Kent Hrbek might make an appearance. He's a man that needs no introduction to those living in Minnesota and have been Twins fans since the day they were born.
Kent Hrbek Player Comparison
There is no denying that Hrbek was more of a defensive terror in baseball. His playing style seems to compare to the likes of Matt Chapman of the Oakland A's and Nolan Arenado of the St. Louis Cardinals. Both Chapman and Arenado are perhaps the two best defenders in the league today. All three have had the ability to quickly grab the ball and make impressive throws to ensure no opposing runner advances.
Kent Hrbek Family and Relationships
Kent Hrbek is the son of Ed and Tina Hrbek. He has two siblings, Kerry and Kevin Hrbek. In 1985, he married his current wife Jeanie. They have a daughter named Heidi.
Kent Hrbek Net Worth and Salary
Kent Hrbek's net worth is estimated to be around $1 million to $5 million. His salary at one point was $5.9 million over a 5 year contract that he had signed at one point during his career. He was considered at one point the first hometown athlete to make seven figures. Over the course of his career, he had amassed a total salary of nearly $20 million.
Kent Hrbek Memorable Quotes
"I wrote this speech thinking this was going to be it. It's not it."
"The people of Minnesota are missing an icon. Paul Bunyan was big. Puck's as big as Paul Bunyan around here."
"When some things aren't going well, sometimes it's tough to go to the pall park."
"I think I can speak for my teammates and for you fans that we all feel that we were the luckiest on the planet to get to play and watch Kirby Puckett."
Kent Hrbek Bio FAQs
Question: When Did Kent Hrbek Play For the Twins?
Answer: Kent Hrbek played for the Twins from 1981 to 1994.
Question: Where is Kent Hrbek From?
Answer: Kent Hrbek is from Bloomington, Minnesota.
Question: Where Did Kent Hrbek go to College?
Answer: Kent Hrbek did not go to college after graduating from John F. Kennedy High School in Bloomington. Instead, he decided to go pro straight out of high school.
Question: Is Kent Hrbek in the Baseball Hall of Fame?
Answer: Kent Hrbek was on the ballot once in 2000. He received less than five percent of the vote, which would have secured him a spot on the ballot for next year. He can be eligible for a vote again if he is voted on by the Hall of Fame's Veterans' Committee.=
Question: Did Kent Hrbek Ever Win a Gold Glove Award?
Answer: Despite being one of the best defensive players on the Twins and possibly the Majors, Kent Hrbek never won a Gold Glove award.
Question: What Position Did Kent Hrbek Play?
Answer: Kent Hrbek played first base for the Minnesota Twins.
Continue reading related bios from MLB personalities