Latest posts by Pro Sports Bio Team
(see all)
Back in the 1990s, there were so many names in baseball that would drive fear into many pitchers. In this decade, you may have been thinking about names like Sosa or McGuire. But there was one, in particular, that was one of the most feared heavy hitters in the sport. If you grew up watching baseball during this decade, David Justice was a name that came to mind.
In Justice's 13 year career, he racked up some serious numbers. He hit 305 home runs, 1017 runs batted in, and finished with a batting average of .279. He was a heavy hitter that proved that you don't need to set records like Barry Bonds to be one of the most talked-about batters in the sport. He earned two Silver Slugger awards, became a three-time all-star, and won the ALCS MVP award in the same year he won his second and final World Series title.
Even at the latter end of his career, Justice proved that he could still hit the long ball despite his numbers declining. But that didn't stop him from becoming an accomplished baseball player in his own right. While he wasn't much of a fielder, he was the big bat that knew when to hit it even in the most crucial of situations.
In all but two years of his career, he never missed the postseason. And he won the big prize twice.
David Justice may have put up some numbers in his career. But are they enough for Cooperstown? You be the judge. His post-career life has seen him take a traditional turn. He became a broadcaster for the New York Yankees after retiring from baseball. However, because of controversy surrounding the player, Justice's consideration of the Hall of Fame has long been delayed. But will he take his rightful place soon enough? Only time will tell.
David Justice Quick Facts
Full Name: David Christoper Justice
Birthdate: April 4, 1966
Nickname: N/A
Nationality: American
Siblings: N/A
Wife: Halle Berry (m. 1993, div. 1997); Rebecca Villalobos (m. 2001)
Profession: Baseball player
Salary: $58 million (total from 1989-2002)
Net worth: $40 million
Social Media:
Awards:

All-Star (1993, 1994, 1997)
World Series Champion (1995, 2000)
National League Rookie of the Year (1990)
ALCS MVP (2000)
Silver Slugger Award (1993, 1997)
Braves Hall of Fame (Inducted in 2007)
David Justice Birthplace and Early Life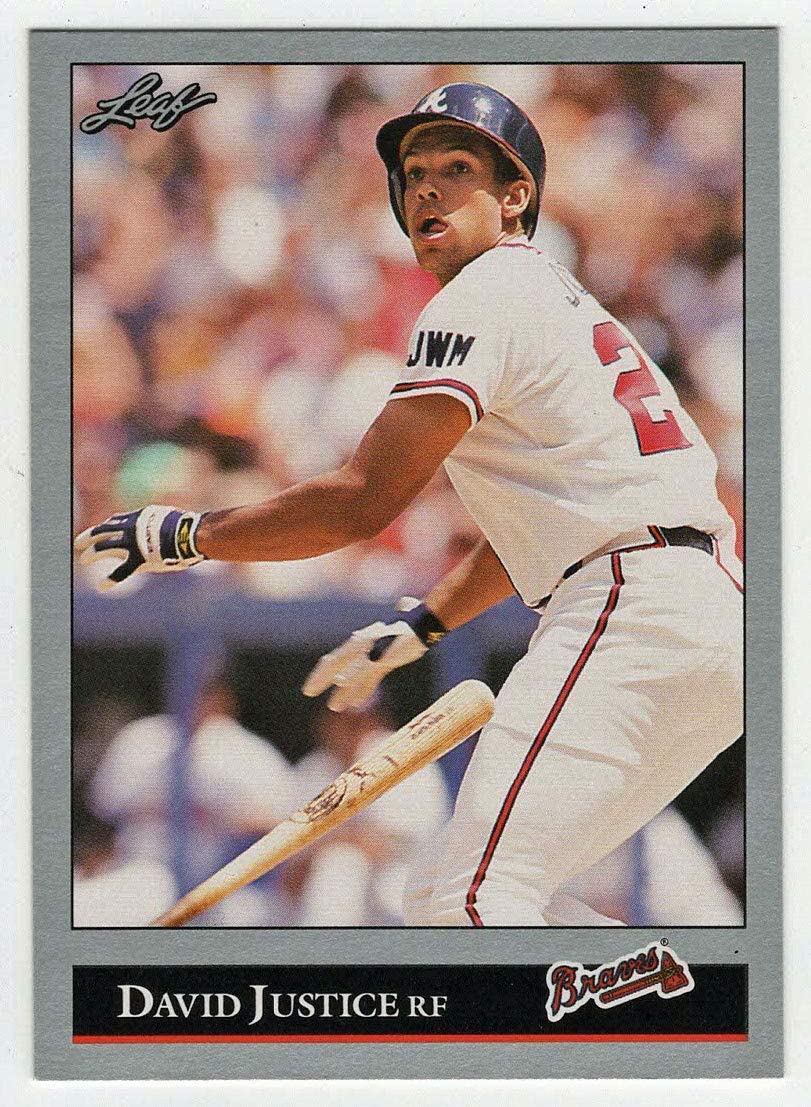 David Justice was born on April 14, 1996, in Cincinnati, Ohio. He was raised in a family that was practicing Catholics. He attended the Covington Latin School across the river in Covington, Kentucky. In 1985, he was drafted by the Atlanta Braves in the fourth round.
He played sports including baseball and basketball. He earned a basketball scholarship from Thomas More College. After finishing his college education, Justice made his Majors debut. His first game was for the Braves on May 24, 1989. Not long after his debut, he became the starting right fielder for the team after Dale Murphy was dealt with the Philadelphia Phillies. During the 1990 season, Justice was a terror on offense. He finished with 28 home runs, which led him to become the National League Rookie of the Year.
The Braves were on the rise as a team and led their division throughout the early 1990s. Meanwhile, Justice was leading with RBIs until he suffered a back injury. Despite finishing with 87 RBIs, Justice was able to play in his first World Series versus the Minnesota Twins. During the 1992 season, Justice's stats were slightly worse than the last two seasons. But he was able to match his home run numbers from 1991.
However, Justice put up his best numbers yet in 1993. He finished with 40 home runs, 120 RBIs, and 78 walks. He was one of the finalists for the 1993 National League MVP Award, which was eventually awarded to Barry Bonds. The 1994 shortened season saw Justice with a .313 batting average, .531 slugging, and .427 on-base percentage.
In 1995, the Braves were in the World Series. However, the fans were not so warm towards Justice after he criticized the fans for their 'lack of support. However, that anger dissipated when he hit a home run that ended up being the only score in Game 6, leading the team to their World Series title in the process.
1996 Traffic Stop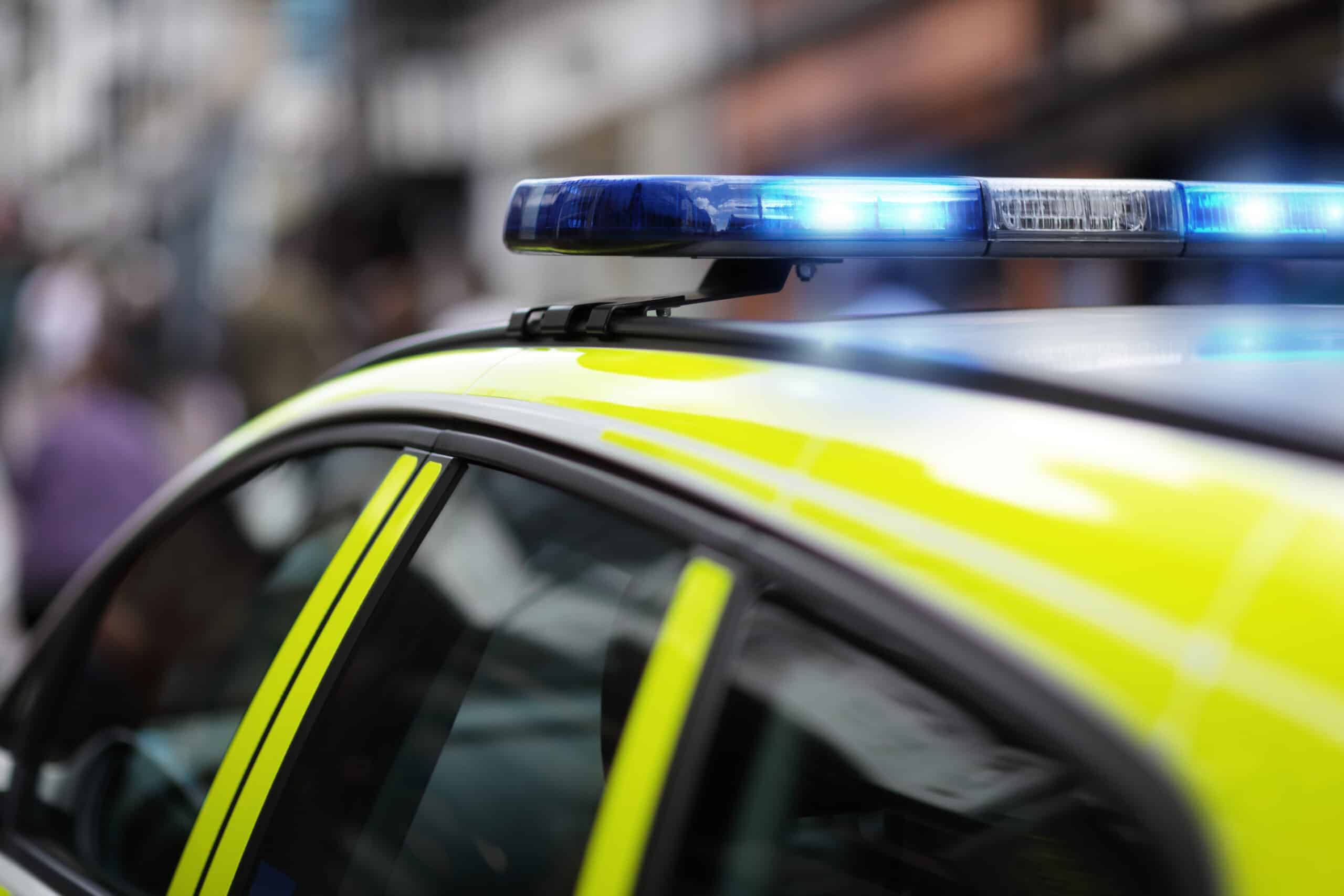 The 1996 season saw Justice ending up with an injury that would end his season and eventually his time with the Braves. At some point between seasons, Justice was driving around an area of West Palm Beach, Florida when he was stopped by police. According to a report in the Rome News-Tribune on February 23, 1996, police believed there was a suspicious vehicle driving around in an apparent drug dealing area of the city.
At the time, the Braves were in the West Palm Beach area for spring training. Justice was stopped by police, who spotted cash that was located in his console. Justice stated that scenes of Rodney King had popped in his head during the stop. Justice believed the police stopped him because he was assumed to be a drug dealer.
However, police cleared Justice of any wrongdoing after additional police arrived on the scene to investigate. When asked if it was harassment, Justice denied that the police did just that. He added that police work in a high-stress environment and tend to see people the same way.
The traffic stop attracted some media attention due to Justice's status as a professional ballplayer.
Cleveland Indians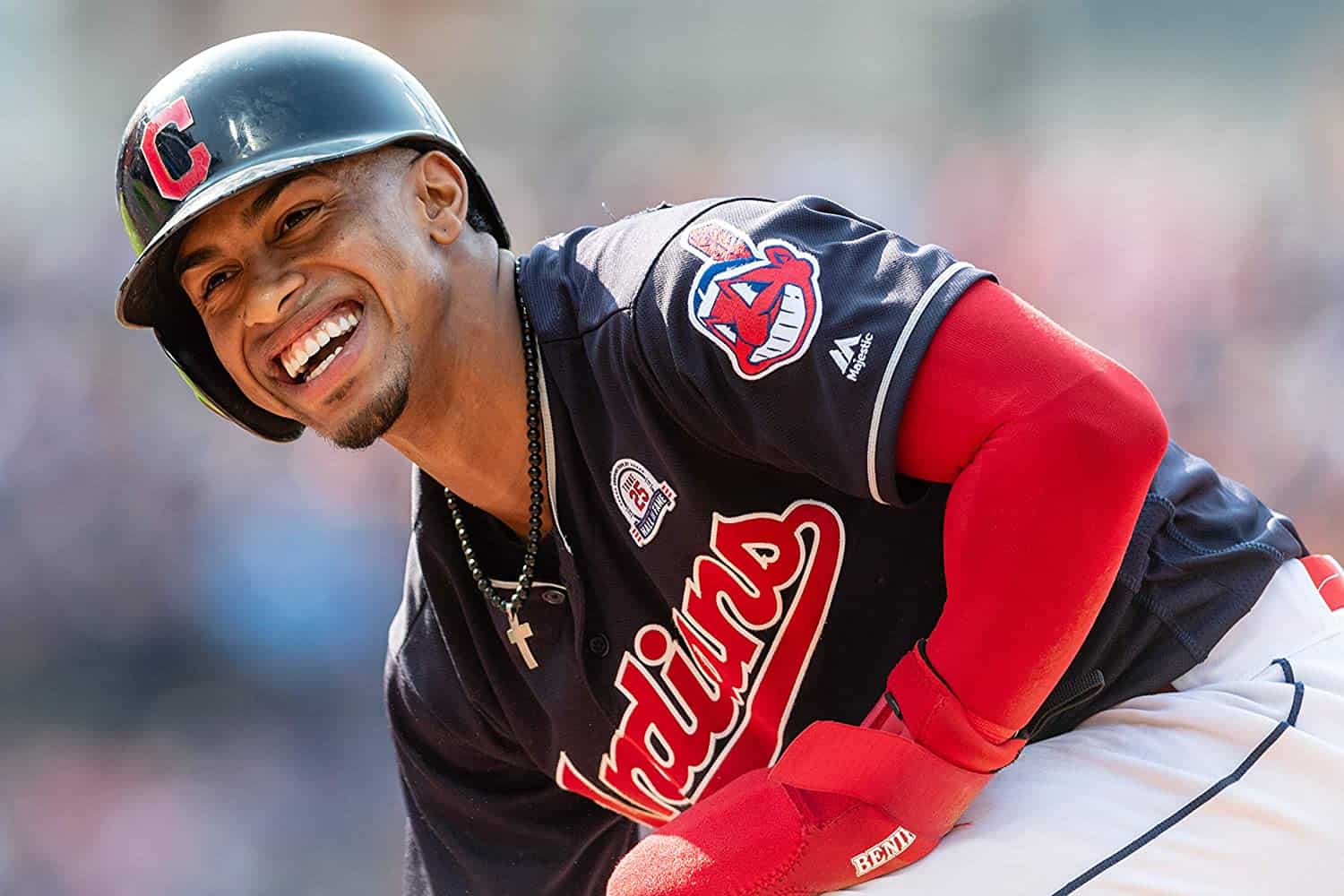 Before the 1997 season, Justice was traded to the Cleveland Indians with Marquis Grissom. The Braves received pitcher Alan Embree and outfielder Kenny Lofton. With his new team, Justice cranked out 33 home runs and 101 RBIs. Justice made another World Series appearance with the Indians, which resulted in a loss to the then-Florida Marlins. For the next three seasons with the Indians, Justice continued to put up excellent numbers. Most notably, his best season with the team came in 2000 when he hit 21 home runs and 58 RBIs.
However, despite his excellent performance, Justice was once again on the move. But it was a move that ended up being for the better for his new team and Justice himself.
New York Yankees
Justice was traded to the New York Yankees on June 28, 2000. The Yankees failed in their attempts to acquire Sammy Sosa and wanted someone who was able to hit home runs consistently. Even with his new team, Justice continued to have his best season yet. At the end of the season, he racked up 41 home runs, 118 RBIs, a batting average of .286 including a .377 on-base percentage, and a .584 slugging average. Justice was red hot during the 2000 American League Championship Series and won the ALCS MVP Award.
Justice would win his second and final World Series title with the Yankees after beating their cross-town rival Mets. The following season, Justice saw his production take a hit when he was dealing with a groin injury. Nevertheless, he wrapped up the season with 18 home runs and 2 RBIs.
Oakland A's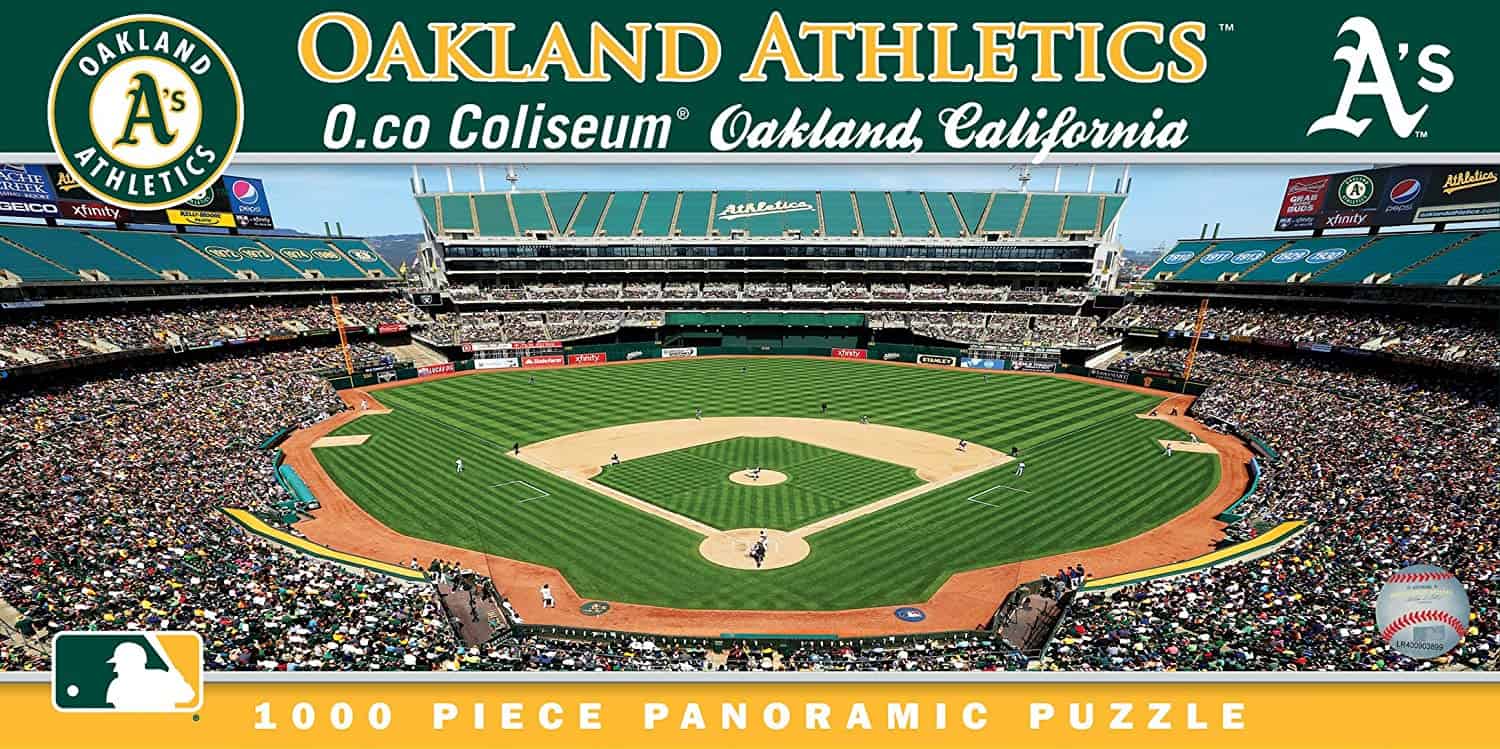 After the 2001 season, the Yankees traded Justice across town to the New York Mets. However, he never suited up for the team due to being traded a week later to the Oakland A's. Paul DePodesta, who was the team's assistant GM at the time, was considering an experiment as to whether or not hitters were able to get on base during the later years of their career. He wanted to know whether or not older batters were able to keep their batter's eye. His experiment may have been proven correct thanks to Justice's performance.
In what was his final year in the Majors, Justice finished up the 2002 season with 11 home runs and 49 RBIs. His batting average was .266 with an OBP of .376, on par with his 2000 season, and a slugging average of .410. The Athletics made the playoffs. Justice also appeared in the postseason from 1991 to 2002 (with the exception of 1994, when there was no postseason baseball). He made a total of seven World Series appearances and won two of them. His career numbers in the postseason are considered to be in the top ten compared to other players. These include categories such as home runs, RBIs, at-bats, and games played.
In total, Justice had a .279 batting average, .378 OBP, .500 slugging percentage, 305 home runs, and 1017 RBIs in over 1600 games played.
Post Career Life
After his illustrious baseball career, David Justice became a commentator for ESPN for their baseball games. He spent two years with the network before joining the New York Yankees' YES Network. He was a game and studio analyst as well as the host of the show 'Yankees on Deck'. Justice left the network in 2008 for personal reasons. Before the 2008 season, he dealt with the passing of his mother as well as the loss of his home near San Diego due to the 2007 California wildfires.
In 2007, the Mitchell Report was released. During this time, Justice denied that he used performance-enhancing drugs. However, he stated that he was willing to disclose names that he believed were involved with the scandal. He stated that he had no knowledge of any players using steroids and claimed that he was never warned of the side effects. He also claimed that he was never told about steroids being a banned substance in baseball.
However, the Mitchell Report disclosed that Kirk Radomski allegedly sold HGH to Justice. Justice denied the allegations and called Radomski a liar, claiming he never met him at all. However, Justice claimed that he discussed HGH with Brian McNamee, who was the Yankees strength coach during the 2000 season. Justice had complained about a shoulder issue with McNamee and HGH was believed to help aid in his recovery. Justice claimed that he found a bag of HGH and injection needles in his locker. He claimed that he never used any of it nor injected it himself.
He called on players that were named in the Mitchell Report to deny any use of performance-enhancing drugs if the claims were untrue. Another key name was a former teammate of Justice's, Roger Clemens. Despite the controversy surrounding the Mitchell Report, Justice stated that it was not the reason for his departure from the YES Network.
Amid the controversy of the Mitchell Report and the unfortunate personal events, Justice was inducted in the Atlanta Braves Hall of Fame that same year. He was the first inductee that was part of the team that helped win many of the Braves' 14 straight division titles. The following year, he was considered a candidate to be inducted into the Baseball Hall of Fame. However, despite his name being associated with the Mitchell Report, he received one vote. Since then, he has not been considered on any Hall of Fame Ballot.
However, he can still be voted on in future ballots if mentioned. Despite the numbers he's put up throughout his career, Cooperstown may be something that can happen in the future if he is ever considered again. But for now, Justice can still be part of the discussion or debate of whether or not he deserves a hall of fame nod or not.
Appearance With Braves Greats
According to an article from Sports Techie, Justice recently made an online appearance via a platform known as Hang. He will be appearing alongside other Braves greats including Andruw Jones, Fred McGriff, and Tom Glavine during Game 4 of the National League Division Series versus the Brewers.
David Justice Family and Relationships
David Justice is the son of Nettie and Robert Justice. Nettie was a housekeeper and caterer while Robert worked as a security guard. Nettie passed away sometime in 2007. It is unknown whether or not Robert Justice is still living or has since passed himself.
In 1993, Justice married actress Halle Berry. At the time of their marriage, they lived in the Atlanta suburb of Sandy Springs. The two separated in February of 1996 and divorced in June of 1997. The divorce seemed to end on bad terms as Berry was requesting a restraining order on Justice. In February 2001, Justice married Rebecca Villalobos, the CEO of Exotic Spices Calendars. The couple has three children: David Jr., Dionisio, and Raquel Justice. Raquel is currently pursuing an acting career after the family appeared on Celebrity Wife Swap in 2014.
Justice and his wife appeared on an episode of Celebrity Family Feud for charity.
David Justice Net Worth and Salary
Throughout his baseball career, Justice amassed over $58 million in his salary. In his final year in 2002, he made $7 million. His net worth is believed to be around $40 million.
David Justice Memorable Quotes
"I mulled over what he had told me as I savored the Scotch. Not bad, really – like a beer that's been in a brawl."
"I don't think Hank's home run record will ever be broken. There's no way."
"Listen, no matter what, when he's running, you throw to first."
"They wouldn't have enough money to pay him."
"Words can't describe how I felt. We had a chance to beat Minnesota and Toronto in the Series and had lost twice. I guess what made it even more special was we won it with all the guys I came up through the minors with."
"I remember I felt like I would get booed at the stadium. I remember all the media and answering a bunch of questions about the story. As the game got closer so did my resolve. In the on-deck circle on my first at-bat. I remember getting down on a knee and saying, 'God, I have been in a lot of tough situations in my life and please bring me out of this."
"I think with me, I played the game to win. I never played for stats. If you watched me daily and if there was a leadoff double I would try to get that runner to third base. If we were up 5-0 in the eighth inning and knew we were going to win, there were times I was not at the plate hitting 100 percent. But if it was 3-3 in the eighth inning, it was another story. I was never afraid to fail. I always felt like when I was hot and whenever I was doing well, we would win a lot of games."
"There are guys that played in the big leagues and there are guys that played in the big leagues. When you play in the playoffs every year you are having a career in the big leagues. I played in some of the biggest games ever played in the 1990s."
"It was in Game 6 of the '91 Series (fifth inning) against Minnesota. I had Scott Erickson set up for a fastball inside and he just missed by an inch or two, and I hit the ball down the right-field line, but I couldn't keep it fair. If Scott hits the inside corner there that ball goes out and we win that game and the series."
David Justice Bio FAQs
Question: What team did David Justice play for?
Answer: David Justice played for three different teams. He played for the Atlanta Braves from 1989 to 1996. From 1997 to the first half of 2000, Justice played for the Cleveland Indians. In the second half of the 2000 season, he was traded to the New York Yankees where he played until the end of the 2001 season. He played his final season in 2002 with the Oakland Athletics.
Question: What is David Justice doing now?
Answer: Justice is currently 55 years old and was last living in San Diego. He is still married to Rebecca. In an interview with the Atlanta Journal-Constitution, Justice says that these days he's coaching his kids in various sports including baseball, football, and soccer. He does make some appearances during the Braves spring training. He had made an appearance in 2015 to commemorate the 20th anniversary of the Braves winning their 1995 World Series title.
Question: How tall is David Justice?
Answer: David Justice is 6 feet 3 inches tall.
Continue reading related baseball personality bios