Latest posts by Pro Sports Bio Team
(see all)
If you were a baseball fan in the 1990s, there were plenty of names that you'd hear often. Mark McGuire, Sammy Sosa, Jose Conseco, and many others. Another one of the names you may remember is Chuck Knoblauch.
Coming from a family of baseball players, he played in the Majors for a decade. And he won four World Series titles, was named an All-Star four times and has won a few individual awards along the way. While he won't go down as one of the greats, he was a solid player that accomplished quite a bit throughout his career.
Knoblauch was known for being a penchant for stealing bases. At one point, he had stolen more than 40 bases for three straight seasons. Although his hitting was consistent, his fielding abilities were left to be desired (especially later on in his career). His throwing accuracy was always questionable as he made plenty of errors. Even one memorable one was accidentally throwing the ball intended for first, only to end up in the stands to hit a fan. That fan turned out to be the mother of an ESPN sportscaster.
Despite his fielding challenges, he managed to put up some respectable numbers throughout his baseball career. Knoblauch's career consisted of 98 home runs, 615 RBIs, and 407 stolen bases. Are those numbers worthy of Cooperstown? Only time will tell for sure. Before we dive in more about Chuck Knoblauch Bio, life, and career, let's look at some quick facts you need to know about him.
Quick Facts
Name: Edward Charles Knoblauch
Birthdate: January 7, 1968
Nicknames: N/A
Nationality: American
Siblings: N/A
Wife: Lisa Johnson (1995-1999), Stacey Victoria Stelmach (2002-2010), Cheri Knoblauch (2011-2012)
Profession: Baseball player
Salary: $24 million (over career)
Net Worth: $5 million
Social Media: N/A
Awards:

All-Star (1992, 1994, 1996, 1997)
World Series Champion (1991, 1998, 1999, 2000)
American League Rookie Of The Year (1991)
Gold Glove Award (1997)
Silver Slugger Award (1995, 1997)
Early Years
Chuck Knoblauch was born in Houston, Texas on July 7, 1968. The Knoblauch family was no stranger to baseball. His father Ray and uncle Eddie both played and managed in the Minor Leagues for nearly two decades. In his high school days, Knoblauch attended Bellaire High School.
The baseball program was known for some of its alumni for making it to the Majors including Jose Cruz Jr. and Chris Young. Knoblauch did not play his senior season in 1986 due to a leg injury. Despite this, Bellaire eventually went on to win the state championship while Knoblauch cheered from the bench.
Later that year, Knoblauch was drafted by the Philadelphia Phillies in the 18th round of the MLB Amateur Draft. However, he had other plans. Rather than sign with the team, he went on to attend Texas A&M University and played baseball for the Aggies. During his tenure, he was named second-team All-American. In 1989, he was on the team that put on the best performance in their program, a season that produced 58 wins.
In 1988, Knoblauch played in the Cape Cod Baseball League for the Wareham Gatemen. He excelled during the season notching him the Outstanding Pro Prospect Award. He would be inducted in the league's Hall of Fame in 2001.
MLB Career
Minnesota Twins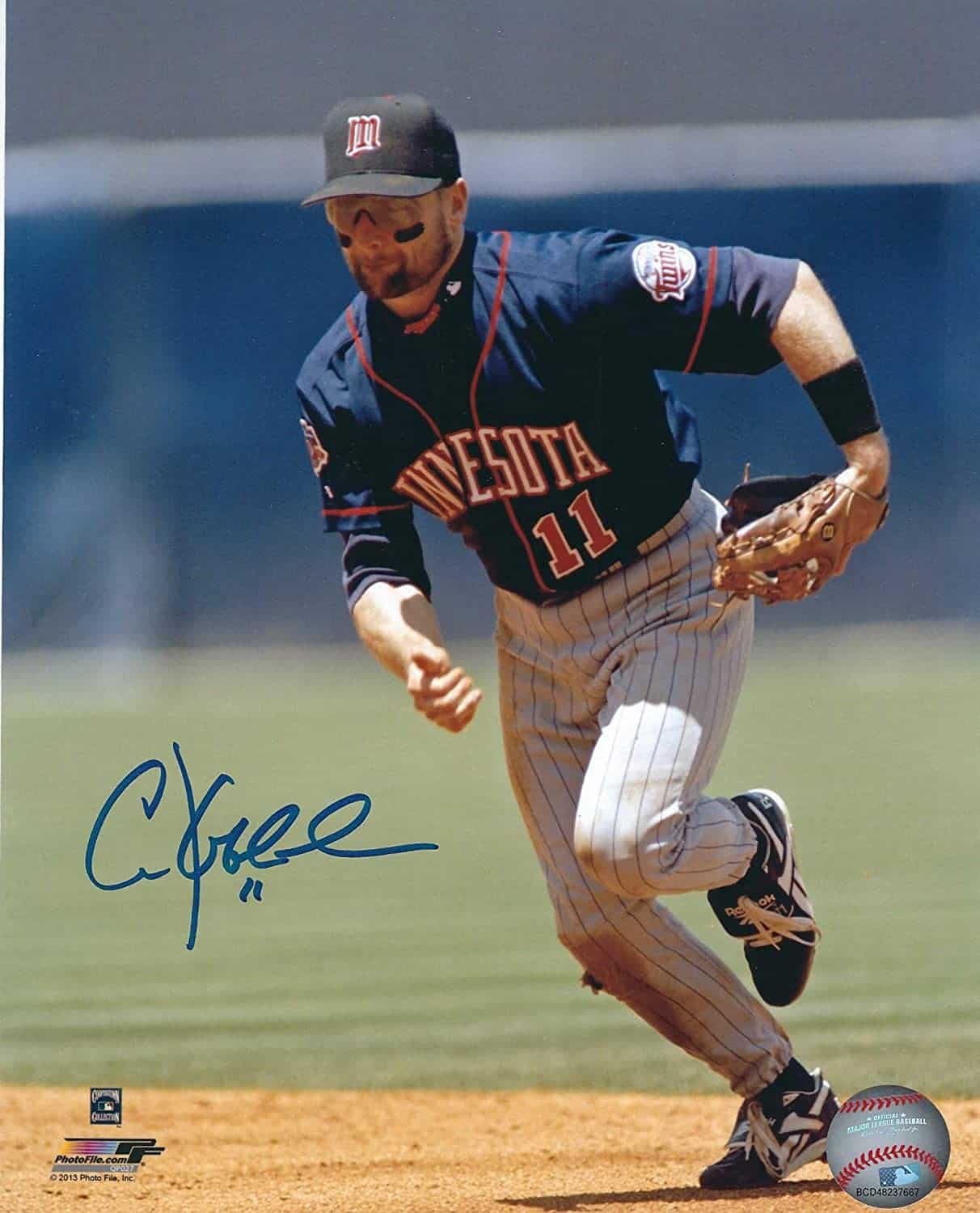 Knoblauch was drafted to the MLB yet again in 1989. This time, the Minnesota Twins picked him up in the first round. He would not make his major league debut until April 9, 1991. That year, Knoblauch racked up 50 RBIs and 25 stolen bases. He only hit one home run. However, he was able to finish the season as Rookie of the Year.
However, he was able to finish his rookie year on top as the Twins won the 1991 World Series. Knoblauch was believed to pull off a trick play where he was starting a double play in Game 7 of the 1991 World Series when Terry Pendelton of the Atlanta Braves hit a double. Lonnie Smith was originally heading for home but stayed on third assuming Knoblauch would throw him out.
After the 1991 championship season, Knoblauch continued to thrive in the Majors. The following year, he made the All-Star team for the first time. He finished the season with 2 homers, 56 RBIs, and 34 stolen bases. Between the 1994 and 1996 seasons, Knoblauch had put up respectable numbers as a batter. His batting averages were .312 in 1994, .333 in 1995, and .341 in 1996 respectively. In 1995, he would secure his first Silver Slugger Award. He won his second in 1997 with 9 homers and 58 RBIs to his name.
New York Yankees
During the 1997 season, Knoblauch was traded to the New York Yankees. The deal involved Cristian Guzman and Eric Milton, who both became All-Stars later on in their career. Knoblauch requested the trade, angering Twins fans in the process. Knoblauch was booed at Twins games and one point was targeted by fans throwing objects at him when the Yankees played the Twins at the Metrodome in 2001.
His arrival at the Yankees was heralded by local sports journalists. However, Knoblauch began to struggle a bit during his tenure with the Bronx Bombers. Despite this, he put up a career-high 17 home runs during the 1998 season. The Yankees had posted their best record in franchise history that same year with 114 games.
During the 1998 American League Championship Series when the Yankees faced off against the Cleveland Indians, Knoblauch was on first base when Travis Fryman bunted in the 12th inning of Game 2. Controversy surrounded the play where Knoblauch argued with an umpire about a missed interference call. However, it was a live ball and Enrique Wilson was able to score from first base, giving the Indians the game-winner in the process.
Despite being called a 'Blauch-head' by the New York papers, the Yankees eventually won the 1998 World Series. Undeterred, Knoblauch became one of the key players in the 1998 World Series. The following year, Knoblauch bested his career-high number of home runs and finished with 18 while hammering in 68 RBIs and stealing 57 bases. The Yankees faced off against the Atlanta Braves in the 1999 World Series where Knoblauch hit a two-run homer in the 8th inning to tie the game and eventually win Game 3. The Yankees successfully defended their title that year as well.
The Yankees won the 2000 World Series, but Knoblauch was unable to repeat the performance he had in the previous two seasons. However, he improved slightly the following year. In their fourth consecutive appearance in the World Series in 2001, Knoblauch scored the winning run in Game 5. But they eventually lost their title to the Arizona Diamondbacks.
Fielding issues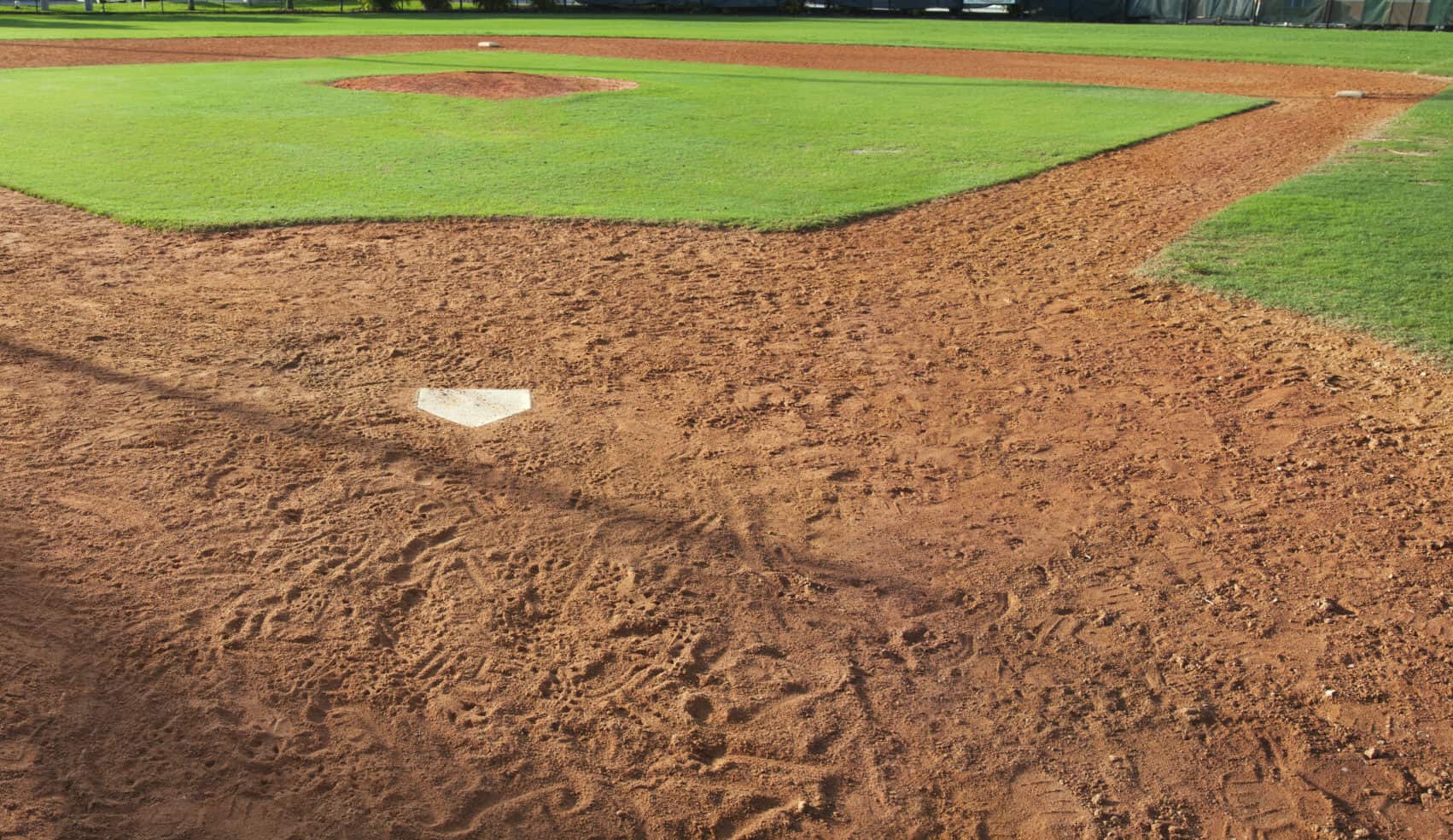 During his tenure with the Yankees, Knoblauch's performance as a fielder began to deteriorate. Before this, he was considered to be one of the best in the game. During his time with the Yankees, he committed more errors than at any point in his career including errors on second base. In 1998, he had 13 errors and 26 in 1999.
These errors have likely been linked to throwing problems he may have had. Specifically, his accuracy was an issue. It was believed that Knoblauch had a condition that is known as the 'yips' or 'Steve Sax syndrome'. At one point, one of his errant throws went into the stands and hit a fan in the head. The fan was the mother of then-sportscaster Keith Olbermann. During a game against the Chicago White Sox in 2000, Knoblauch decided to leave the game after making three throwing errors. Some fans witnessed Knoblauch leaving the stadium while the game was still ongoing.
Knoblauch proved himself effective when he was a designated hitter rather than a fielder. During the 2000 World Series, Knoblauch was exclusively used as a DH. However, Joe Torre reassigned him to left field for the 2001 season and was never used as a DH ever since. This may have led to Knoblauch's departure after the 2001 season, in which the Yankees lost the World Series to the upstart Arizona Diamondbacks.
Kansas City Royals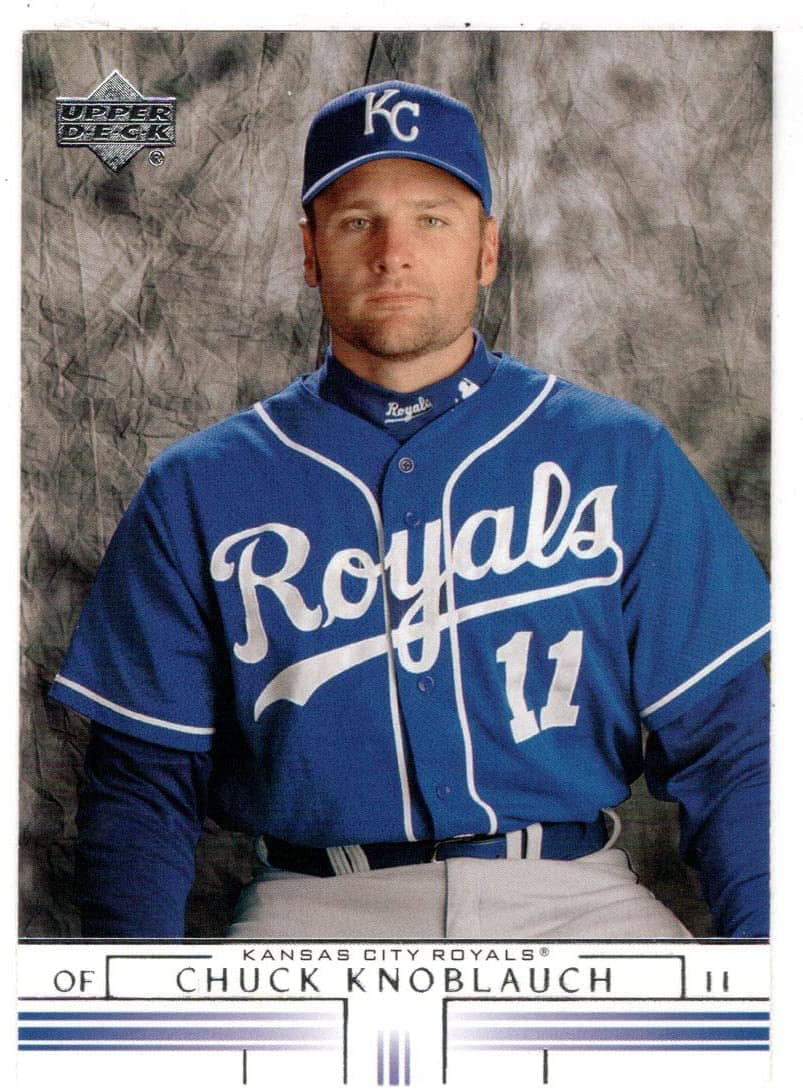 Knoblauch was benched for the final game of the 2001 World Series. It was believed that he was having fielding issues and his failure to do so was affecting his overall performance. After the 2001 season, Knoblauch decided to try the free agency market. He signed with the Kansas City Royals for the 2002 season. However, he only played 80 games and finished with a batting average of .210. It wasn't enough for him to stay on for another year. Ultimately, he announced his retirement before the 2003 season.
Post-Career
After leaving the game of baseball, Knoblauch did not make the most of his baseball-playing experience. But he was embroiled in plenty of controversies. In 2007, Knoblauch was one of many names mentioned in the Mitchell report, which listed the names of athletes that had been linked to using performance-enhancing drugs.
One of the key names also mentioned was Kirk Radomski, who served as the assistant strength coach for the New York Yankees while Knoblauch was part of the team. Radomski had acquired HGH from Brian McNamee, who was the subject of the report.
McNamee stated that Knoblauch had been injected with HGH anywhere from seven to nine times in a season. McNamee also claimed that Knoblauch had paid Radomski to acquire the HGH either through him or Jason Grimsely, who was a teammate of Knoblauch's. Grimsley named Knoblauch in a separate affidavit further implying that the latter used HGH.
Knoblauch was apathetic towards the Mitchell report, telling reporters that he had "nothing to defend and nothing to hide". He also stated that he had no interest in returning to pro baseball in any capacity. In January 2008, Knoblauch was subpoenaed by Congress when a committee investigated steroid use in baseball. After initially refusing the appear in front of Congress, Knoblauch provided a deposition the following month.
During the deposition, Knoblauch admitted to using HGH. He claimed that it didn't help him in his performance at all during his time with the Yankees. He also stated that he got injured during one season and HGH was not useful to him despite getting doses.
After the deposition, Knoblauch had faced legal troubles of his own. One such incident involved his common-law wife. In 2009, he was arrested for felony assault for choking her. He eventually plead guilty to a lesser misdemeanor charge when he appeared in court the following year. As a result, he was sentenced to one year of probation.
After the divorce, he met and later married another woman named Cheri. The pair had one child and later divorced at some point during 2012. Two years later, Knoblauch was arrested for assaulting his ex-wife during an argument involving their child. Because of the charge, the Minnesota Twins had canceled their induction of Knoblauch into the team's Hall of Fame.
Knoblauch did make an appearance at Yankee Stadium in 2018 as the 1998 championship team was being recognized. But these days, it seems like Knoblauch may have cleaned up his act for the better.
What's Chuck Knoblauch Doing Now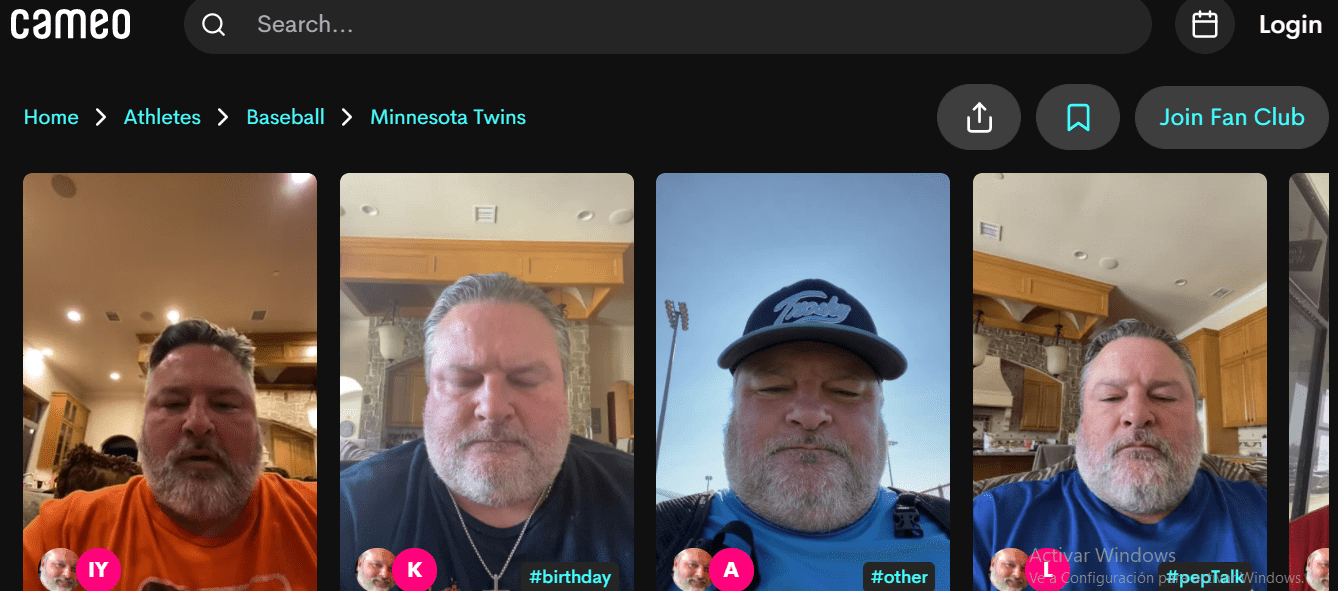 As of 2021, he is living in his home state of Texas and is involved with youth baseball programs in the Houston area.
If you are a fan of baseball and familiar with Chuck Knoblauch, it seems as though he has joined Cameo, a video service that records personal videos. He is recording videos for baseball fans for birthdays and special occasions. He regularly promotes his Cameo services on his Twitter page.
Also, we can assume that Knoblauch is getting excited about the upcoming fall baseball season. He is currently one of the coaches of a Houston area baseball team that has many players that have committed to college baseball programs for next year. The team will compete in a tournament this fall with other teams in the Houston area and parts of Texas.
Chuck Knoblauch Family and Relationship
Knoblauch is the son of Ray and Linda Knoblauch. He has two children, Jake, and Charleigh Knoblauch. Both children were born during his marriage to Cheri. He has been married three times to Stacey Victoria Stelmach, Lisa Johnson, and Cheri Knoblauch. As of today, there is no other family information.
Cheri Knoblauch had appeared on the VH1 reality show 'Baseball Wives' in the past.
Chuck Knoblauch Net Worth and Salary
Throughout his career, Chuck Knoblauch had earned nearly $24 million in his salary alone. As of today, his net worth is said to be around $5 million. There have been no stories known publicly about Knoblauch's financial situation including bankruptcies.
Chuck Knoblauch Memorable Quotes
"You've got to have some adversity and learn from it. I'm working hard, but I didn't expect a cure in one day. You learn. You move on. You hold your head up. You go on the next day."
"The stadium is a part of the Yankees and the Yankees are a part of the stadium. That will never change."
"I did HGH. It didn't help me out. It didn't make me any better. I had the worst years of my career from a batting average standpoint. And I got hurt. So no good came out of it for me. It was not performance-enhancing for me.
Chuck Knoblauch FAQ
Question: What happened to Chuck Knoblauch?
Answer: Chuck Knoblauch had left the game of baseball in 2002. He had been in legal trouble during his post-playing years. However, his past may not be defining his current life right now. He is believed to be living in the Houston, Texas area and helping out with the youth baseball teams in and around the area.
Question: Will Chuck Knoblauch make the Hall of Fame?
Answer: At this point, it may be unlikely as he has never been considered to be on the ballot. He was slated to be inducted into the Twins Hall of Fame in 2014, but it was canceled due to the legal troubles that he was facing at the time.
Question: Did Chuck Knoblauch get over the yips?
Answer: It's uncertain as to whether or not he may have. But the 'yips' has played a role in ending his career albeit earlier than expected. In 2008, Knoblauch stated that he had no interest in ever going back to pro baseball in any capacity.
Question: What is Steve Sax syndrome?
Answer: In baseball, Steve Sax syndrome is another name for the 'yips'. It earned the name when Steve Sax was unable to make routine throws to first base during the 1983 season. At one point, Steve Sax had committed 30 errors in total in a single season when he played for the Los Angeles Dodgers.
Question: What are the yips in baseball?
Answer: The yips is defined as the sudden inability to throw a ball with accuracy. This usually affects pitchers and catchers since they touch the ball more often than their fielding counterparts. However, fielders can also develop yips, causing them to make more frequent errant throws.
Question: How many World Series rings did Chuck Knoblauch win?
Answer: Chuck Knoblauch won a total of four World Series titles in his career. He won his first with the Minnesota Twins in 1991. He won the last three from 1998 to 2000 as a member of the New York Yankees.
Question: What teams did Chuck Knoblauch play for?
Answer: Chuck Knoblauch played for three teams throughout his career. From 1991 to 1997, he played for the Minnesota Twins. He was traded to the New York Yankees in 1998, where he played until 2001. He finished his final season with the Kansas City Royals in 2002.