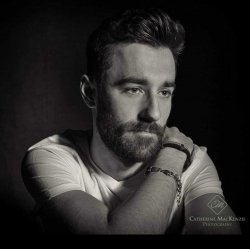 Latest posts by Callum Marshall
(see all)
If you are a fan of Pro Sports Bios, you'll know that we try to cover the most prominent and prolific stars within every sport out there. We aim to be a platform that gives fans insight into all the household names out there. However, there are some outliers out there. Some anomalies that are famous for other things but so happen to be great sportsmen and women in their own right. Kind of like Dwayne Johnson being a globally renowned actor but also, a pro wrestler and former college football player.
These personalities are like unicorns within the sporting arena as they have incredible resumes that exceed that of the one-lane sports stars. Names like Shawn White, Jim Brown, Deion Sanders, and Michael Jordan spring to mind but one that might not race to the front of your mind is Jason Acuña, a man more affectionately known as Wee Man. Acuña is best known as an actor and a stunt man on the popular MTV smash hit Jackass. However, what many don't know is that Wee Man is also a phenomenal skateboarder as well.
Acuña more than earns his place amongst these multi-faceted sportsmen and women. With skills on a board that is right up there with fellow pros and colleagues like Steve-O, Bam Margera, and various other skaters of this era. However, you may be wondering what this guy is all about, what his early life was like, and how good of a skater he was. Well, allow us to inform you. Here is our Pro Sports Bio on Jason Acuña.
Quick Facts
Full Name: Jason Shannon Acuña
Birth Date: 16/05/1973
Birth Place: Piza, Italy
Nickname: Wee Man
Nationality: Italian/American
Siblings: none
Children: none
Partner: Cassandra Brett
Profession: stuntman, TV personality, Skater, Actor
Salary: N/A
Net Worth: $10 million
Social Media: Twitter
Awards: N/A
Early Life and Childhood
Jason Acuña began life in Piza, Italy. Born into a family of Mexican and German descent. However, he would soon move to Torrence, California where he would spend most of his childhood. From birth, it was clear that Acuña was not going to be a typical kid in terms of physical development. He was born with a condition known as achondroplasia which is a form of dwarfism. This would mean that he would grow at a much slower rate and his growth would be stunted overall. He would end up growing up to be 4ft 7″.
Jason would attend North High School in California and achieve modest grades. However, it was clear that education was never all that vital to Acuña's life goals. He would decide to leave school before graduating, pursuing a career of glitz and glamour. Or at the very least, notoriety.
Before he left for Hollywood in 2000, he would work as a subscription manager for a local skateboard magazine known as Big Brother. This was the way that he made connections with Knoxville and the gang before setting off on his big break.
Acting/Stuntman Career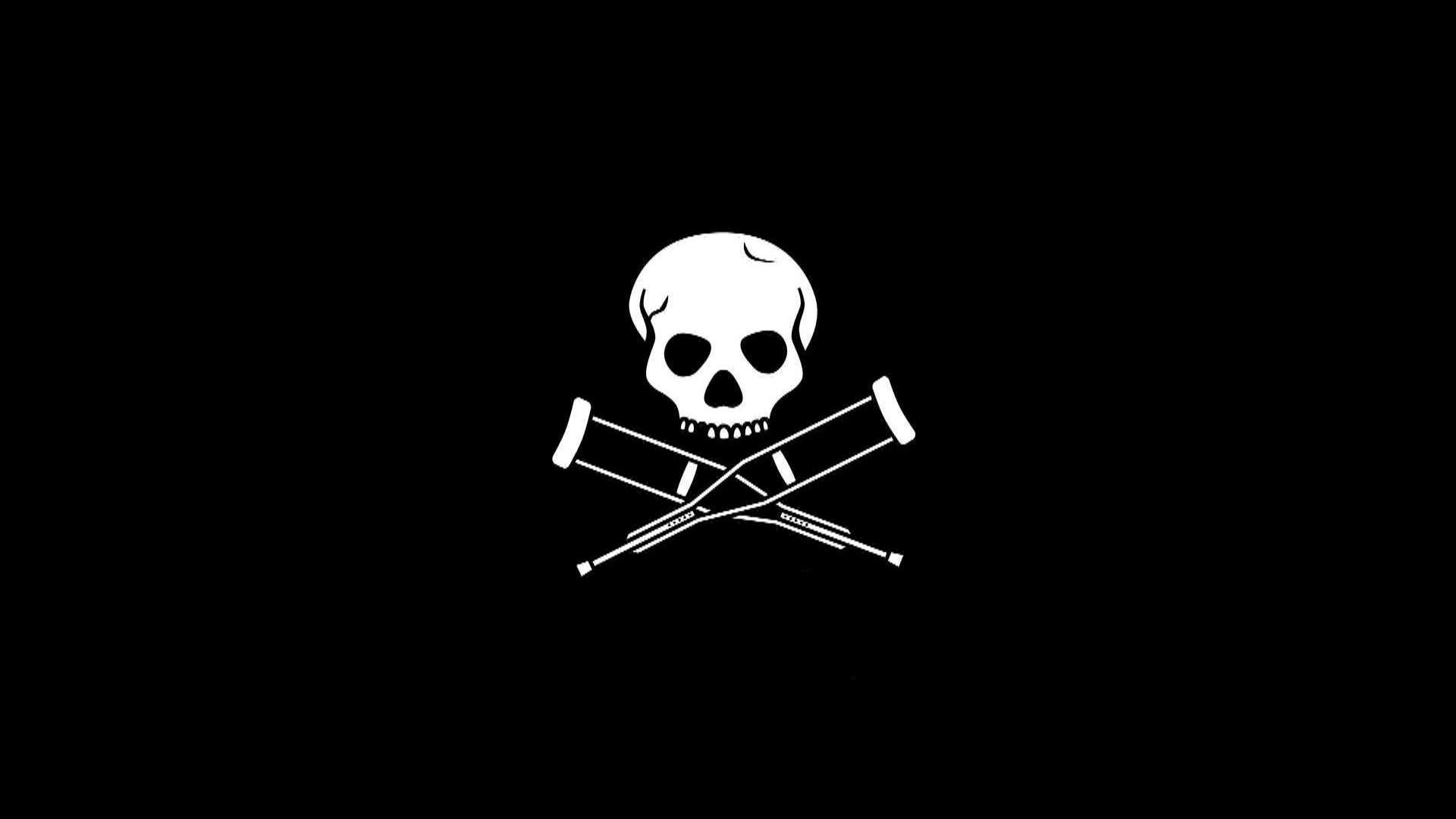 Jason began his rise to stardom appearing in an MTV show known as Jackass. This show would feature a gang of reckless individuals performing dangerous, ridiculous, and often disgusting stunts for the entertainment of the viewing public. It was a concept that hadn't been tried out by any other broadcaster and MTV was a young and unorthodox outlet that was willing to take a chance on this new show. A fun fact, HBO was offered the show and turned it down. Would hate to be guys that let that one slip under the radar.
The show would feature a cast of ten. These were Bam Margera, Steve-O, Jonny Knoxville, Chris Pontius, Dave England, Ryan Dunn, Preston Lacy, Ehren Mcghehey, and of course, Wee Man himself. The show would feature a series of stunts that shocked the world and Jason Acuña was at the center of a lot of this action.
You can still find content from the show where Wee Man enters a bullpen dressed as a matador and holding a red sheet. He would also perform stunts where he would kick himself in the head repeatedly and he was also seen skating around dressed as an Oompa Loompa and this only scratches the surface of the chaos on the show.
Jackass would run as a TV series for three seasons before it was eventually canceled but would later be picked up again, leading to three full feature-length movies. The fourth of which, Jackass Forever, is set to release at the end of this year. Wee Man will feature in this one and he has even appeared on web shows like Truth or Dab and The Nine Club dropping subtle hints about what to expect. However, we are sure that what is in store will surpass expectations.
Aside from his career on Jackass, Wee Man would appear in several other MTV shows. He was involved in the Jackass spin-off shows, Bam's Unholy Union and Wildboyz. He appeared in Scarred Live, Punk'd NBC's Celebrity Circus, and Armed and Famous. Then aside from the Jackass movies that Wee Man appeared in, he also made a few appearances in movies from separate franchises.
He appeared in the movie Grind, a cult skateboarding film that lost $1 million at the box office after a $6 million spent. However, fans enjoyed the movie and Wee Man played his part, playing the role of Little Timmy in this feature. He also appeared in National Lampoon's TV: The Movie, Death to the Supermodels, and he also appeared in the straight to DVD family fun movie, The Elf-Man. Here is a full list of all the media that Jason Acuña has featured in: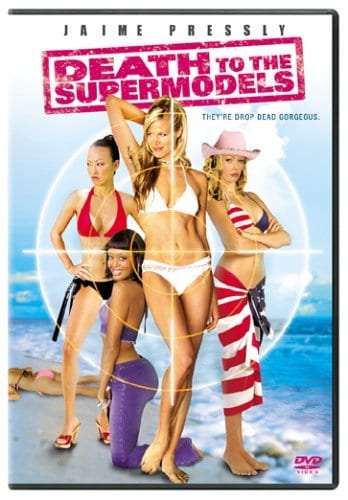 The Same
Jackass: The Movie
Grind
Bashing
Pee Stains and Other Disasters
Death to the Supermodels
Jackass Number Two
The Man Who Souled the World
Jackass 2.5
National Lampoon's TV: The Movie
We Gotta Get Buscemi
Jackass 3D
Jackass 3.5
Elf-man
Feed the Dog
Jackass Forever
Jackass
Jackass Backyard BBQ
MadTV
Punk'd
Player$
Wildboyz
Armed and Famous
The Bronx Bunny Show
Bam's Unholy Union
MTV's Scarred Live
Celebrity Circus
Steve-O Rise and Demise
Jackassworld.com: 24 Hour Takeover
The Tonight Show With Jay Leno
2010 MTV Video Music Awards
A tribute to Ryan Dunn
Tanked
Squidbillies
Skating Career
Wee Man got into skating from quite a young age. In his early years, he began life as a roller skater. Not the inline skates though, we are talking four-wheel disco skates. However, before long he was handed a complete for Christmas, rode it into the ground, and was given a Rodney Mullen freestyle board as his first-ever deck from Spider Skateboards in South Bay, California. Jason would eventually skate well enough to earn a few shop and skateboard sponsorships. The first of which was Mike Smith and Liberty Skateboards.
He would also feature in the magazine for which he ran subscriptions, Big Brother. He first featured in issue five with Pancho Moler. He would then get picked up by Sonic Skateboards, although he wasn't a fan of their chunkier boards and rode Foundation boards with Sonic stickers and graphics to keep up appearances. He would skate for Sonic for a handful of years and would even move to San Jose to be closer to the project.
He would eventually get asked by Eric Dressen to skate for Dogtown and this would be when Wee Man was given his first pro board. This was coincidentally at the same time that Jason was shooting the pilot for the Jackass TV series. This would end when Lords of Dogtown arrived and the team was completely reconfigured, meaning that Jason was sent packing to focus on Jackass and his other endeavors.
Wee Man also started his own Skate company six years back called Nullity Skateboards. This was a product of both Jason and Jeff Tremaine. However, this project was put on hold in 2018. This was due to Wee Man planning to sell his house and move to Canada and build his park. However, when this sale fell through, Jason decided to sell his house anyway and travel in a camper van around the USA. However, he plans to get the brand up and running again by the end of 2022.
At forty-eight years of age, Jason has begun to wind down his 'skating career'. He now skates once or twice a week to maintain the skills he has. Plus, he ultimately still enjoys it. He is a self-proclaimed 'introverted skater' that likes to skate spots with a handful of close friends. He actively avoids popular spots and loathes getting involved in games of skate. At forty-eight, he doesn't have anything to prove.
Video Game Appearances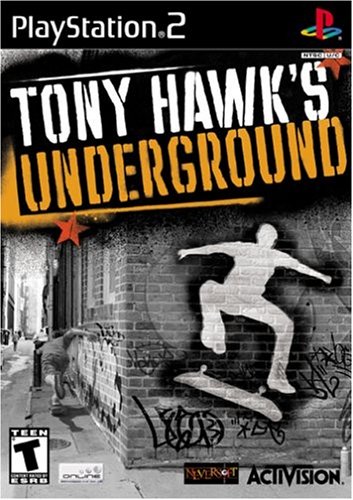 Wee Man made a handful of appearances in video games. The most notable of which were the two Tony Hawk's Underground titles. The first game would see Wee Man included as a playable character. Whereas the second would see Wee-Man included in the story campaign. He also featured in Jackass: The Game in 2007, lending his likeness and voice to the title. Then lastly, he also played Mr. Crowley in a 2016 PS4 Roguelike title, Let it Die.
Other Notable Appearances
As mentioned above, Jason Acuña would feature in several web shows, most of which are quite recent to promote the upcoming movie, Jackass Forever. He featured in The Nine Club, where he sat down for a long-form interview with Chris Roberts and the rest of the usual suspects and chatted all things skating, Jackass, and everything in between. He also featured in Truth or Dab with co-star Johnny Knoxville. This is a variation of the popular show Hot Ones where quests are asked revealing questions and they can either answer or take on a fiery hot sauce.
Wee Man is also featured in several big-name musicians' music videos. He featured in the official video for Jamiroquai's song, Feels Just Like It Should. Plus, Wee Man can also be seen in the video for Weezer's track Memories.
Net Worth
It is believed that with the money made from the Jackass franchise, through his entrepreneurial pursuits with Chronic Tacos, his various assets, and real estate. Plus, his skating career. That Wee Man is worth a grand total of $10 million. For that kind of cash maybe we would put our bodies through hell Jackass style.
Personal Life
In terms of Jason's personal life, he keeps a lot of intimate details to himself. He has no children or dependents and isn't married. However, he is dating and living with a woman in Newport County called Cassandra Brett. Jason spends most of his time overseeing operations with his businesses, skating with friends, or, in his own words, 'doing whatever the hell he wants when Jackass isn't filming.
One of the most unusual and commendable facts about Jason is that he is one of the owners of a very successful Mexican food chain, Chronic Taco. This restaurant has 55 outlets worldwide with some operating as far away from the states like Japan. Aside from this Jason likes to do his part for the US military where possible. As his father was in the military, Jason will often head off on USO tours to do his part.
Wee Man, Big Personality
As you can see from the information above, there is much more to Wee Man than simply being a funny little guy. Jason Acuña is an actor, sports star, stuntman, entrepreneur and he has a warm personality that fans simply can't help but fall in love with. The next time he will grace our screens in a big way is in Jackass Forever, so be sure to pack the theatres on release day and show your support for this wonderful, charismatic guy.
Jason Acuna Bio FAQ Section
If you have gotten to the end of this article and you still don't have all the answers you seek, don't panic, as we have a FAQ section that will help to bridge the gap. Check it out below:
Question: Who Is The Most Famous Jackass Star?
Answer: This is a tough one but we would have to say that it's a toss-up between Bam Margera, Steve-O, and Johnny Knoxville. Of all these men, Bam is probably the biggest earner and in his heyday, had a lot going on. He had two of his own MTV shows, Viva la Bam and Bam's Unholy Union. Plus, he was a pro skater for Element, he was the supporting star for the game Tony Hawks Underground and honestly, everything was coming up roses for the guy. However, due to mental health issues and substance abuse, life has been tough for Bam in recent years. Although, it does look like he is on the way back to health and stability.
Steve-O is probably the most active presence of the three as he has his podcast, he is more relevant within mainstream media. Plus, he is constantly appearing in other podcasts and web shows.
Question: What Is CKY?
Answer: CKY is something that is often mentioned in the same breath as Jackass and served partly as the inspiration for the show. This was a series of videos shot of Bam Margera and Brandon Dicamillo. This would feature some skating but would mostly consist of pranks and stunts. It was rather similar to the content that Big Brother magazine was producing when Jeff Tremaine was at the helm. Be careful not to get mixed up with the band who go by this name as well.
Question: What Height is Jason Acuña?
Answer: It is reported that Wee Man peaked at 4ft 7″. However, there seem to be some fluctuating reports from various sources. What we can tell you is that he is rather short and shorter than 5ft and within the region of 4ft 3″ and 4ft 7″.
So that is our Jason Acuna Bio on the legend that is Jason Acuña. What did you make of this Pro Sports Bio? Did you find this helpful and informative? What other stars would you like to see in our next article? Let us know in the comments section below and as always, thank you for reading.