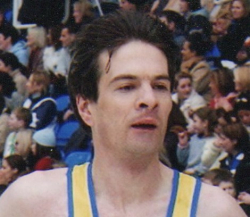 Latest posts by Stephen Hands
(see all)
Jordyn Huitema is a rising star in women's professional soccer. The Canadian striker has represented her country at all levels of the game, including the senior side. Huitema made her debut for the senior national side while still 15 years old. What were most of us doing at this age?
Fretting about exams maybe and having the odd kick-about with friends at the local park. Jordyn Huitema became the first player to score for the Canadian Under 17, Under 20, and senior sides in the same calendar year.
In 2019 she earned a four-year contract with the French giants Paris Saint-Germain (PSG). Then in June 2022, she moved back across the Atlantic, signing for OL Reign, a club based in Seattle. This will see her play in the National Women's Soccer League, the top professional women's league in the US. Still only 21, Jordyn Huitema has an impressive resume already, with the rest of her career invitingly spread before her.
Jordyn Huitema Quick Facts
Full Name Jordyn Pamela Huitema
Birth Date May 8, 2001
Birth Place Chilliwack, British Colombia, Canada
Nick Name None known
Nationality Canadian
Siblings Two brothers, Brody and Trent
Children None
Partner Recently split from fellow footballer Alphonso Davies
Profession Professional footballer
Salary Estimated $30,000 to $50,000
Net Worth $1 million
Awards Canadian Under 17 player of the year, 2017 Most Promising Player, Golden Boot winner 2018 Under 20 CONCACAF women's championships.
Last Updated June 2022
Jordyn Huitema Birthplace and Early Life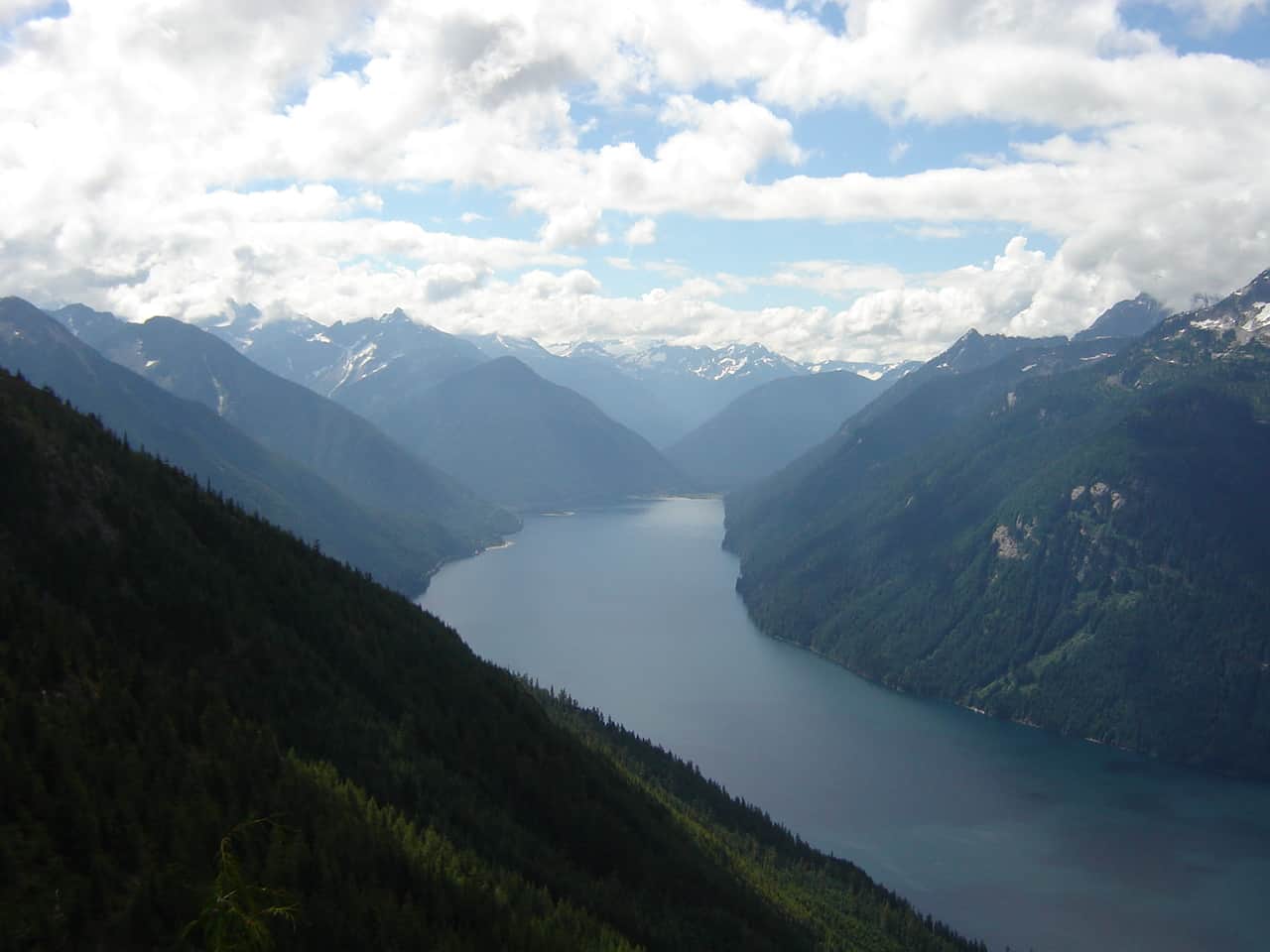 Jordyn Huitema was born on 8th May 2001 in Chilliwack, a city in British Colombia. She was born into a sporting family. Her father, Roger Huitema, played college soccer, while her mother, Julie, was a competitive swimmer. Jordyn has two older brothers, Brody and Trent.
The sporting influence of her family did not take long to manifest in Jordyn. By the time she was four years old, she was already kicking a ball in earnest.
Jordyn Huitema attended Rosedale Middle School in Chilliwack. By this time, the young Jordyn was already hooked on soccer. She was still only four years old when she joined the youth academy at Chilliwack FC. She would remain with her hometown club until she was 11 years old. At this point, she joined Surrey United FC, a club based in Cloverdale in British Colombia.
The early career of Jordyn Huitema received an exciting boost in 2014. This was the year she made her international debut for the Canadian under-15 side. She represented her country at the 2014 CONCACAF Girls U-15 championships in the Cayman Islands.
Not a bad place for your first taste of international soccer. It was a winning debut as Canada came home with the trophy. Jordyn Huitema struck the decisive penalty in the shoot-out after the final against Haiti finished all square. That is an international debut you won't forget.
Vancouver Whitecaps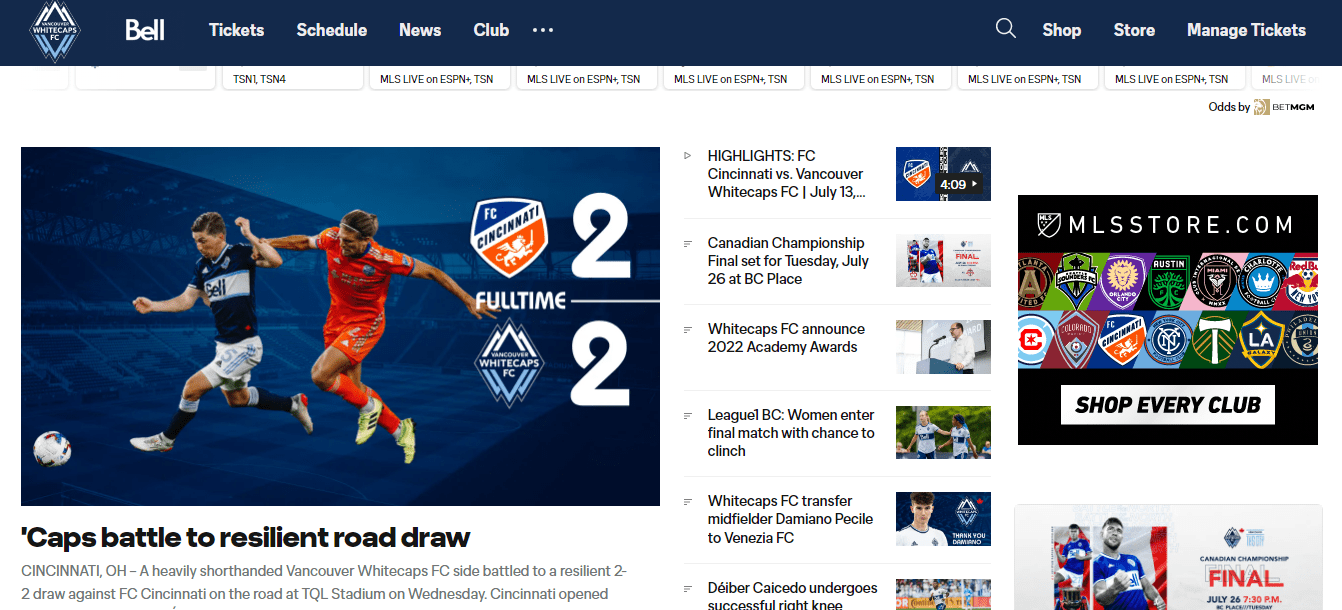 In January 2015, Jordyn Huitema joined the Vancouver Whitecaps FC youth set-up. She joined as part of the club's elite REX program. This is an academy geared to developing the top women prospects in the game. Huitema would spend four years within the academy.
She has since commented on how supportive the academy was and that it was a great environment for a developing young soccer player.
Jordyn Huitema was voted the most promising player in 2017. She was beginning to shine on the international stage for Canada, a fact that was not going unnoticed. Tall, strong, pacey, and with an eye for goal, Huitema possessed all the attributes of a top striker.
In 2018 she played for TSS Rovers FC in the Women's Premier Soccer League in Canada. However, she was also invited to play for PSG in the Women's International Champions Cup in 2018. Although PSG is a professional side, Huitema maintained her amateur status. This allowed her to keep her options open, retaining her eligibility to attend college.
However, Huitema did enough to impress the French side. It was now time for a huge decision for the young soccer player. Huitema decided to forego college and accept the four-year deal offered to turn professional and join PSG. The contract was a testament to her developing talent ably guided by the Vancouver Whitecaps academy set-up.
Early International Career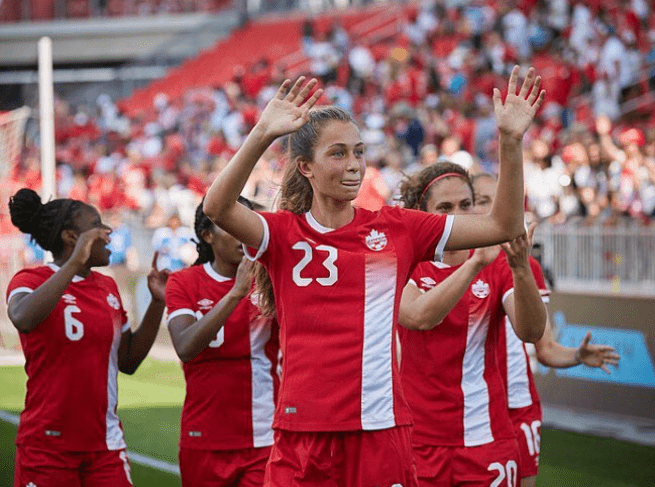 During her time at Vancouver Whitecaps, Jordyn Huitema made her mark with the national side. She continued to represent the Canadian under 15 team, scoring an impressive 11 goals in 19 appearances. In March 2016, still short of her fifteenth birthday, Huitema made her debut for the next age group at the CONCACAF Women's Under 17 Championships.
It took her just three minutes of Canada's opening game to score her first goal in an official FIFA match. Unfortunately, Canada did not advance from the group stages of the competition.
The following year, 2017, was to prove even more exceptional on the international scene. She was handed her senior international debut while still only 15 years old. She was selected to play in the Algarve Cup final defeat to Spain. Huitema admitted that while being selected was amazing, it was also pretty nerve-wracking at the start. Huitema nearly began her senior career in the perfect way, just failing to convert an early chance.
However, her first senior goal for Canada was not far away, scoring twice in a friendly against Costa Rica in June 2017. This made her the second-youngest goal scorer for the Canadian women's soccer team
Jordyn Huitema was also selected to represent Canada's Under 20 team in July 2017. Making it extra special was her debut at this age level was against their near neighbors, the USA. Putting the icing on the cake, Huitema scored as Canada beat their continental rivals 4-1.
In doing so, Huitema was the first Canadian, male or female, to score for the Under 17, Under 20, and senior national teams in the same calendar year. The winner of the award for the most promising player in 2017 was now a shoo-in.
Jordyn Huitema was not yet finished with the age group internationals. She went with the under 20 squad to the 2018 CONCACAF Women's Under 20 Championships in Trinidad & Tobago. Huitema was the top scorer for the tournament with five goals as Canada finished fourth. It earned her the Golden Boot and a place in the best XI of the tournament.
Jordyn Huitema Professional Career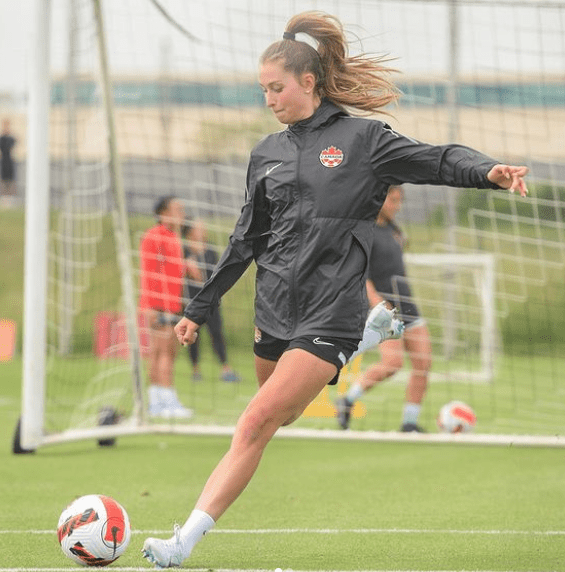 In 2019, Jordyn Huitema decided to forego college and head to Europe, having accepted a four-year deal with PSG. This was her first professional contract and with one of the biggest clubs in the women's game. The combination of excitement and nerves as she landed thousands of miles from home can only be imagined.
However, she struggled to hit the ground running. In an interview with the BBC, she said she was 'pretty atrocious' at the beginning, with her touch on the ball all over the place.
Jordyn Huitema was surrounded by some of the best players in the world, and so it would not be surprising if she was a little intimidated. She soon began to settle. Huitema was part of the PSG side who went unbeaten all season, winning their first domestic league title in 2021. This brought arch-rivals Lyon's run of 14 consecutive league titles to a halt. PSG pipped Lyon by a single point.
Huitema made 11 league appearances, scoring once during this victorious campaign. The following season she played in most of the league games, contributing three goals. However, 10 of these appearances were from the subs bench. PSG also made it through to the semi-finals of the UEFA Women's Champions League. Huitema scored six goals in seven games in this competition. The majority of her goals for PSG were scored in the Women's Champions League.
In 2022, Jordyn Huitema decided to call time on her French experience. In June, it was announced that she had signed for OL Reign, who play in the National Women's Soccer League in the US. Huitema was offered a one-year deal with the chance of an additional year's extension. After three years in Europe, she was on her way back to ply her trade again on North American soil.
A Blossoming International Career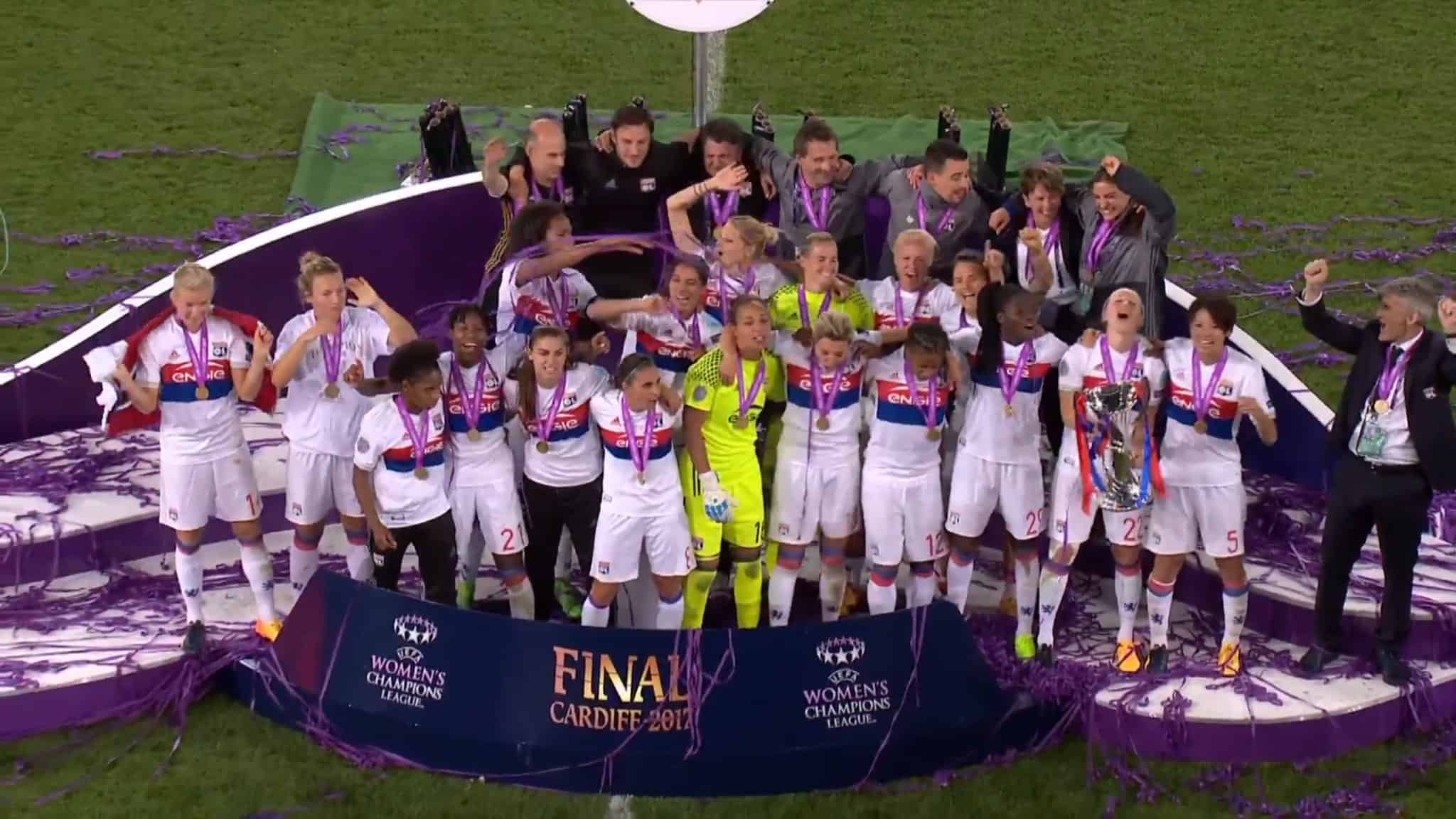 Jordyn Huitema continued to represent Canada after turning professional and signing for PSG. Prior to her first season in France, she was selected for the senior squad going to the 2019 FIFA Women's World Cup.
The tournament was hosted by France, introducing her to her newly adopted country before the start of the domestic league. Still only 18 years old, Huitema made only one appearance in the tournament. Canada was beaten by Sweden in the round of 16 in Paris.
Better luck came at the Tokyo 2020 Olympics. The success started for Jordyn Huitema at the qualifying event. She scored seven goals in five appearances as Canada qualified for Tokyo. She knocked in five of these in one match against Jamaica. Huitema scored the winner in the one-nil semi-final win over Costa Rica, which guaranteed their place at the Olympics.
Her seven goals won Huitema the Golden boot and a well-deserved place in the tournament's best XI. However, Canada was well beaten in the tournament's final three goals to nil by the USA.
The Canadian women's football team won gold at the delayed Tokyo Olympics. However, Jordyn Huitema could not carry her goalscoring touch across to Japan. She made four appearances at the games but did not add to her international goal tally.
She started the final against Sweden on the substitute's bench but did get on. Canada beat Sweden in a tense penalty shoot-out, but the young Huitema was not called upon to take one of the penalties. However, she was now the proud owner of an Olympic gold medal.
Jordyn Huitema already has an impressive international record. She has scored goals at every level of the international game and averages a goal every three games for the Canadian senior side. She will be hoping to play a big role in the CONCACAF qualifying tournament starting July 2022. Eight countries will battle it out in a tournament that serves as a qualification for both the 2023 World Cup and the 2024 Olympics in Paris.
Jordyn Huitema Video
Highlights from Canada against Costa Rica, a match where 16-year-old Jordyn Huitema becomes the second-youngest scorer for the Canadian senior women's side.
A look at the goals and assists from Jordyn Huitema during the 2021-22 UEFA Women's Champions League group stage.
A look at why Jordyn Huitema is such an exciting talent.
Jordyn Huitema discusses some of the major moments in her career.
Jordyn Huitema Family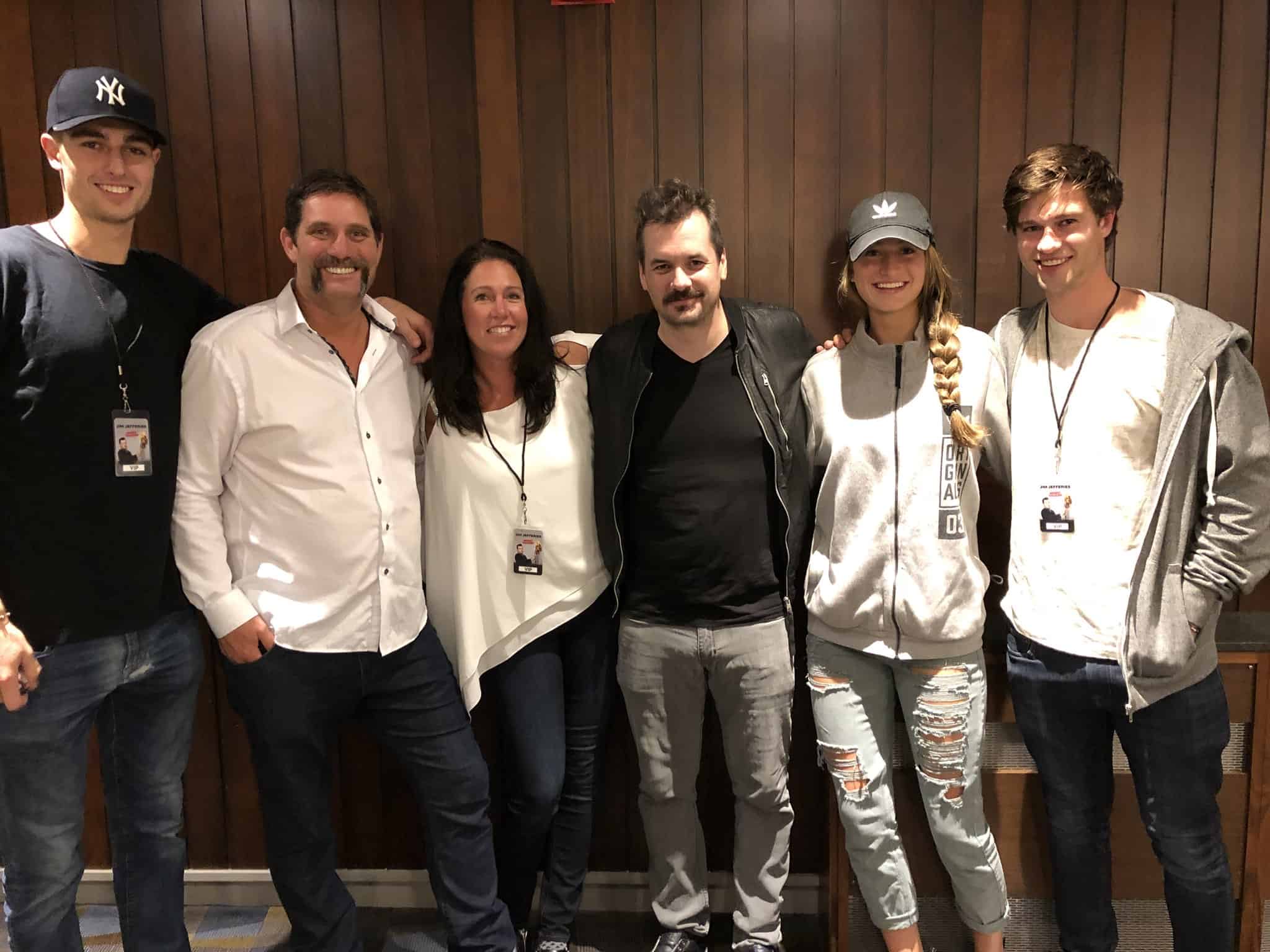 Jordyn Huitema is not married and does not have any children. In 2022 she split from her boyfriend of nearly five years, Alphonso Davies. The couple met in 2017 when both were playing for Vancouver Whitecaps. They started dating in 2018.
Davies is another talented young footballer who joined the German club Bayern Munch in January 2019. How much this influenced Jordyn Huitema's decision to move to the French side PSG is open to conjecture. It is believed Huitema is currently single.
Jordyn Huitema has two sporty older brothers, Brody and Trent. You can imagine the competitive nature of the games in the household as the younger sister battled to get one over on the boys. Brody was a good soccer player. He was also part of the Vancouver Whitecaps academy having played for Duke University.
Like his sister, Brody was predominantly a striker and had an impressive goal-scoring record in college soccer. He captained the Canadian men's under 20 side. Professionally, Brody is an area manager for a security firm. Trent Huitema was into ice hockey more than soccer. He played for the Humboldt Broncos in the Saskatchewan Junior ice hockey league. Trent now works in real estate in the sibling's hometown of Chilliwack.
Jordyn Huitema Net Worth and Career Earnings
Jordyn Huitema's net worth is estimated at around $1 million. She signed her first professional contract with PSG in 2019. Although her salary is not known, players at her level can earn up to $50,000. Huitema spent three seasons in Paris and so could have earned between $100,000 and $150,000. She also has endorsements from Nike and Gatorade which will have boosted her net worth.
As you may expect for a 21-year-old rising star, Jordyn Huitema has a sizeable social media presence. She has 1.9 million followers on Instagram and 1.4 million followers on TikTok. This will be a plus to brands looking for sporting talent to endorse and can help increase an athlete's net worth.
Jordyn Huitema Bio: FAQs
Question: How old is Jordyn Huitema?
Answer: Jordyn Huitema is 21 years old. She was born on May 8, 2001.
Question: How old was Jordyn Huitema when she made her debut for the Canadian senior women's team?
Answer: She was 15 years old when she made her senior international debut for Canada against Spain in the Algarve Cup final. She was the third-youngest woman to play for Canada's women's senior team.
Question: Which team does Jordyn Huitema play for?
Answer: Jordyn Huitema signed for the US club OL Reign in June 2022. She was previously with the French club PSG from 2019.
Question: Is Jordyn Huitema still dating Alphonso Davies?
Answer: No, the couple went their separate ways in early 2022, having been dating since 2018. It is believed Jordyn Huitema is currently single.