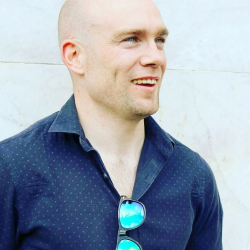 Latest posts by Joe Elvin
(see all)
I'm going to go ahead and say it. 
Jim Thorpe is undoubtedly the most outstanding athlete of all time. I'm not sure how anyone can argue against him.
I can only imagine how difficult it must have been for a Native American to overcome the racism of the early 20th century, plus the host of deaths in his family, to excel in ONE sport.
Jim Thorpe went ahead and won two Olympic gold medals in the pentathlon and decathlon, had them unfairly stripped, then went on to enjoy successful careers as professional baseball AND an American football star. 
You'll be hard-pressed to find an athlete as versatile as Jim Thorpe – and his life is all the more remarkable when you hear of his struggles. 
So, llet's kick off our Jim Thorpe Bio and explore his  life's fantastic highs and lows.
Jim Thorpe Quick Facts
Full Name:

Jacobus Franciscus "Jim" Thorpe

Birth Date

May 28, 1887

Birth Place

Prague, Oklahoma

Nickname

Jim "Bright Path"

Nationality 

Native American 

Children

Grace Thorpe, Jack Thorpe, Charlotte Thorpe, Richard Thorpe, Carl Thorpe, Gale Thorpe, William Thorpe, Jim Thorpe Jr.

Partner:

Patricia Askew (m.1945- 1953), Freeda V. Kirkpatrick (m. 1925-1941), Iva Miller (m.1913-1925)

Profession:

Athlete

Social Media:

none

Notable Personal Awards:

Jim Thorpe won two gold medals in the pentathlon and the decathlon at the 1912 Olympic Games. In 1999, U.S.U.S named him the most outstanding athlete of the 20th century. Congress

Salary:

In 1915, Thorpe signed with the American Football team Canton Bulldogs for a salary of $250,000 per game, a considerable salary for that time.
Jim Thorpe Birthplace and Early Life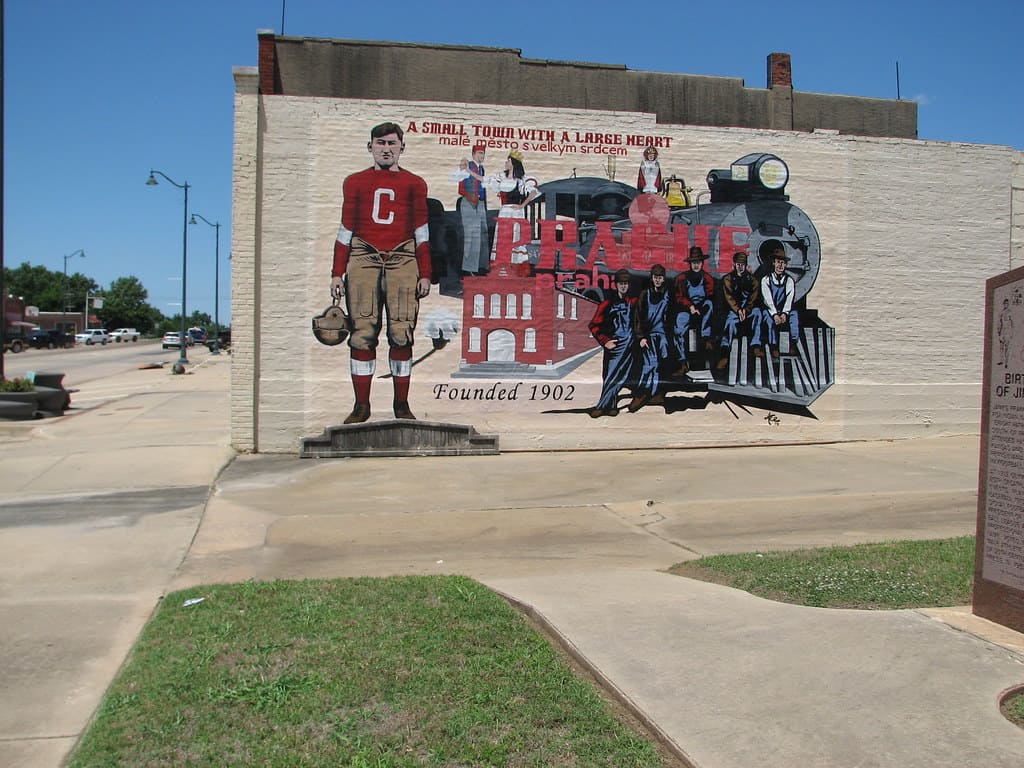 Very little information is available about Jim Thorpe's birth and early life, but a baptismal certificate was found, indicating that he was born in Indian Territory. He had a twin brother named Charlie, and they were born on May 28, 1888, near a town in Prague, Oklahoma.
His full name is "Jacobus Franciscus Thorpe ."His parents had 11 children, six of whom died during infancy. While he is of American Indian and European descent, his parents are of mixed descent. His father was the son of an Irish man and a Native American woman from the Sac and Fox nation. His mother was born to French parents.
He was raised within the Sax and Fox nation and, as customary there, received the name Potawatomi when he was born. It can be translated to "the great lightning path" or, more simply, "bright path ."His parents greatly influenced his religion. Thorpe was Catholic and remained so until his adult life. (In 1869, the United States government forced them to resettle in the Indian Territory of Oklahoma. Through his father, Jim Thorpe met the great warrior Black Hawk of the Sac and Fox tribe from the Lake Michigan region. Jim Thorpe's family lived on a log farm on the Sac and Fox reservation, and they adopted many customs of the white people, wearing traditional clothing and speaking English.
Charlie and Jim, the two twin brothers, did everything together. However, fishing, hunting, wrestling, and horseback riding were different in some ways. Charlie preferred school, and Jim liked sports. They attended the Sac and Fox Indian Agency School together in Stroud, Oklahoma. 
Childhood Tragedies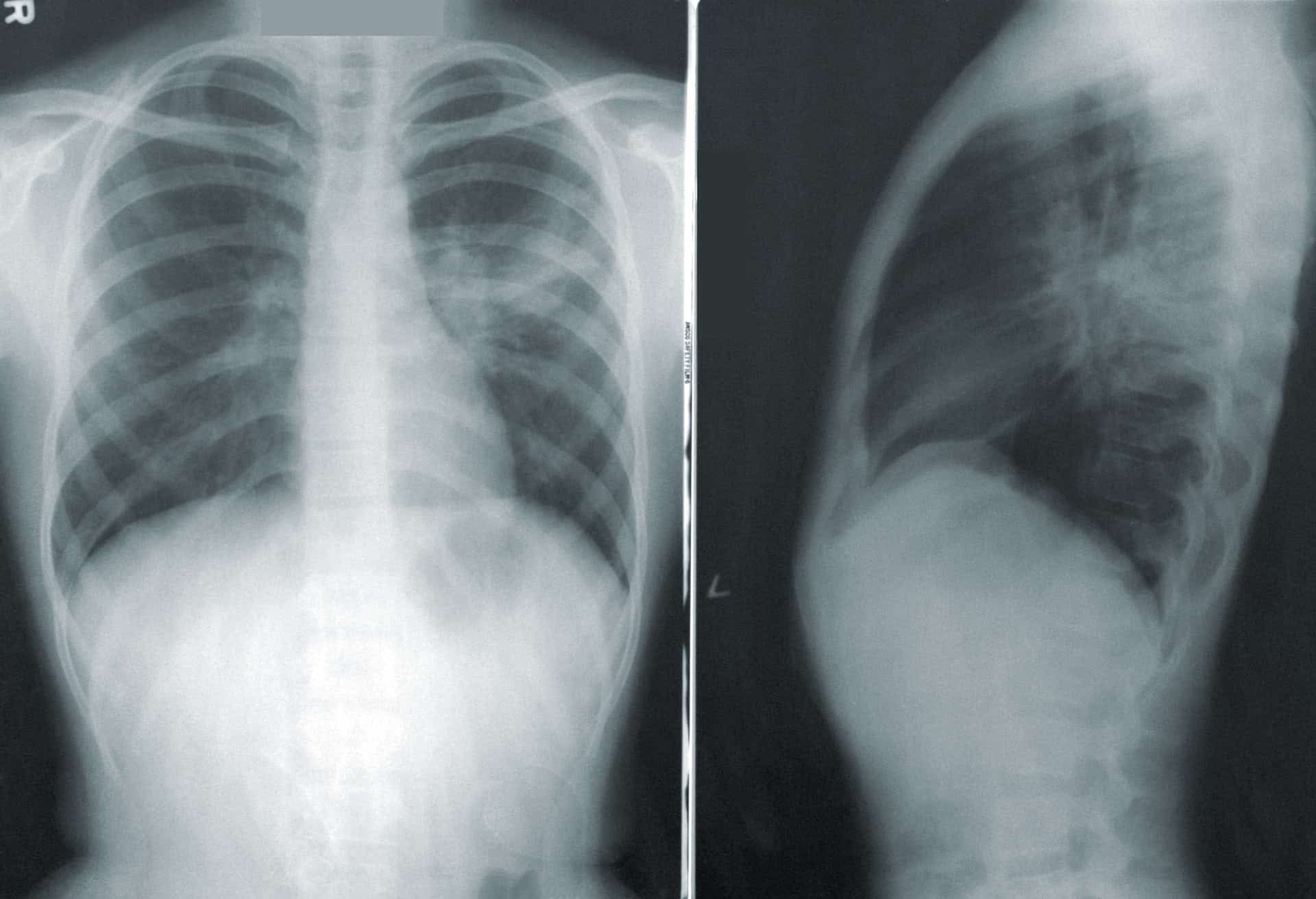 His brother Charlie died at age nine from pneumonia, and Thorpe could not come to terms with his death, so he ran away from school several times and was sent to Haskell Indian Nations University in Lawrence, Kansas. In 1901, Jim Thorpe learned that his father had been seriously injured in a hunting accident. He ran away from Haskell and caught a train to try and join his father, but got the wrong direction got off the train, and embarked on a week-long journey.
After two weeks, Thorpe finally arrived home to find that his father had recovered but was very angry that he had dropped out of school.
Jim Thorpe stayed behind helping his father on the farm and did not return to Haskell. Then, after a few months, his mother and her unborn baby died of postpartum blood poisoning. Jim's family was in mourning, and tensions rose.
After the death of his mother, Thorpe became very depressed and decided not to go to school anymore. Instead, he went to Texas at 13 and started working on a horse ranch.
Thorpe eventually earned his father's respect when he enrolled in a public school, where he participated in baseball and track and field. At this time, it was clear that Jim appeared to excel at any sport he tried his hand at
Jim Thorpe Professional College Career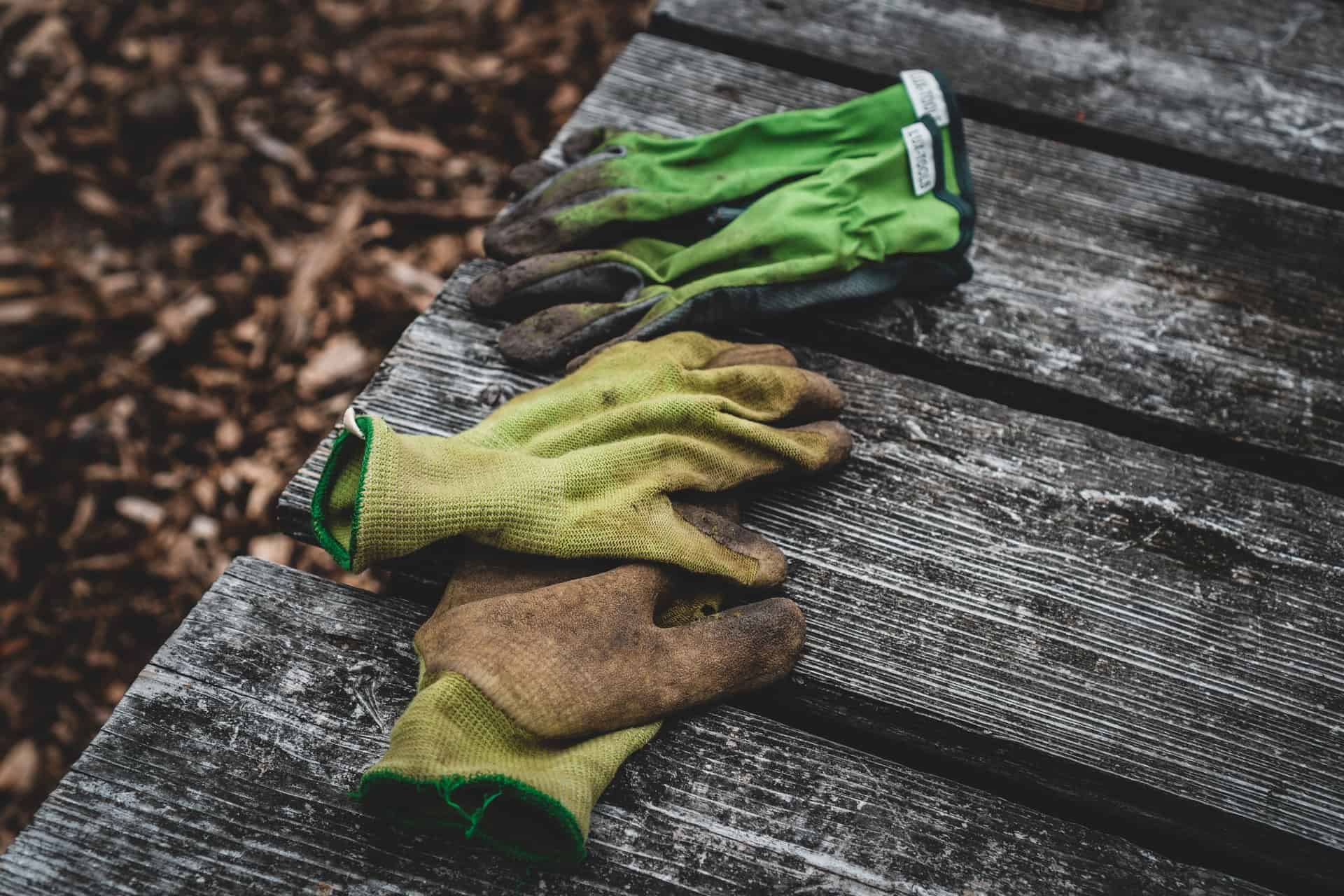 In 1904, at 16, he attended the Carlisle Indian Industrial School in Carlisle, Pennsylvania. He began his training under Glenn Scobey "Pop" Warner, one of the best and most influential coaches in football, and met William (Lone Star), who became his college buddy. Thorpe wanted to become an electrician but ultimately chose to become a tailor.
After some time, his father had another hunting accident and died of generalized septicemia (blood poisoning) due to the gangrene that took over his body after the accident. This was the same disease that had taken his mother's life. Thorpe became depressed again and dropped out of school once more. He returned to Carlisle for farm work for a few years and would eventually begin his athletic career there.
At the time, Thorpe coped with his loss by signing up for a field trip. Here, students were sent to work for white families to learn white ways, and he worked for several months as a gardener and farm worker.
Jim Thorpe Athletic Career
In 1907, he began his athletic career at Carlisle, one of his earliest achievements being beating the school's high jumpers with a jump of 1.75m.
He participated in football, lacrosse, basketball, baseball, swimming, ice hockey, tennis, boxing, and archery. He even won the intercollegiate championship in a dance contest in 1912. 
Pop Warner wanted Jim Thorpe to participate in playing football against the school's defensive team. There, Thorpe showed his ability in football and managed to stand out among his competition. He told Warner that no one could beat him.
In athletics, Thorpe excelled in all events and broke local records. In addition, his school had several victories in football, competing with schools like Harvard and West Point. One of the players on the field then would become one of the future presidents Dwight D. Eisenhower of West Point.
In 1911, Thorpe became nationally known in the United States, earning recognition as the All-American midfielder, participating for the school as a placekicker, running back, punter, and defensive back. He led his team to a famous victory against Harvard by scoring 18-15.
His team ended up being the first in the championship. Pop Warner convinced Jim to return to Carlisle, where Thorpe had a stellar soccer season. 
Olympic Glory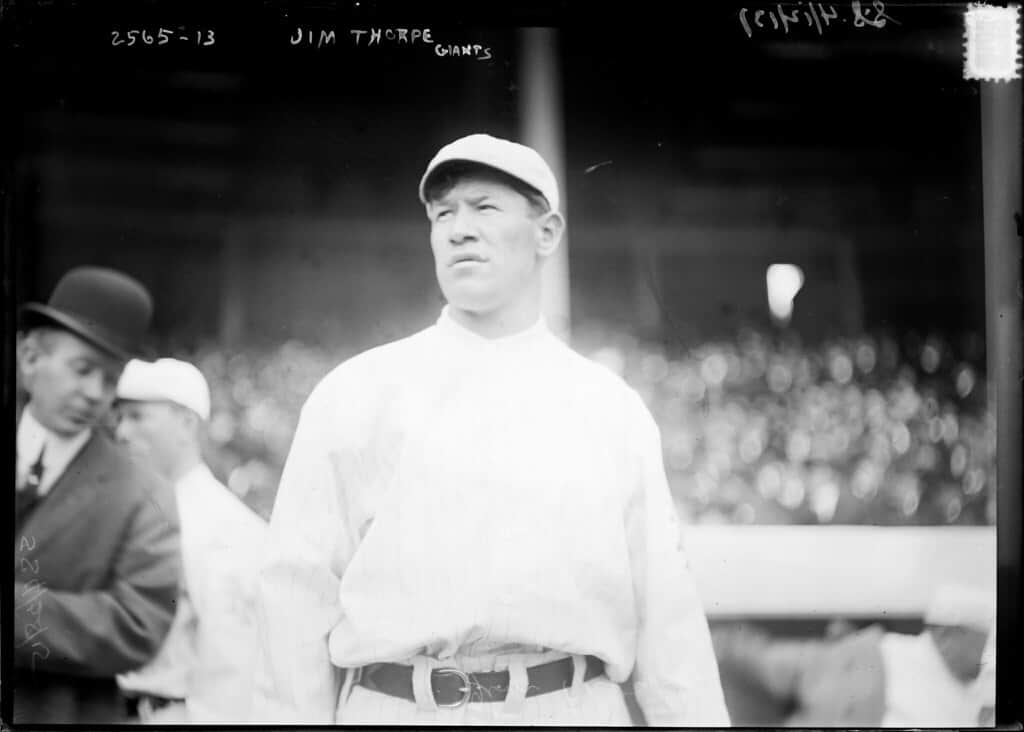 It soon became apparent that Thorpe's skills would make him an ideal candidate for the U.S.U.S. team's decathlon. At 24, he competed in the 1912 Stockholm Olympics in Sweden, picking up gold medals in the pentathlon and the decathlon. His record-breaking results had him significantly outpace all of his rivals. He is the only athlete in history to have done so at the time, and his record remained untouched for three decades. His performance in the pentathlon got people talking as he took the victory in four events. Returning to the United States, New York City, he was honored as a hero through a ribbon parade.
Thorpe began his last semester of school in 1913. By then, he had started to enjoy a budding romance with his fiancée Iva Miller, a fellow student at Carlisle. That year, Carlisle School scored a 27-6 victory over the Army's elite military team in American Football, with Thorpe among the ranks. After that, football would appear to have been Thorpe's favorite sport, although track and field became the sport where he would gain the most fame. 
Olympic Medals Stripped
In late January that year, Thorpe had attracted the most significant controversy of his life. A newspaper in Worcester, Massachusetts, announced that Thorpe had made money playing amateur baseball despite not being considered an amateur athlete. Due to this, the international Olympic committee stripped him of his medals, and his records were erased from the books.
Thorpe confessed that he had earned a small salary playing baseball in the minor leagues. He didn't know this would make him ineligible to compete in track and field events at the Olympics, but the committee refused to forgive him.
History suggests that other college athletes were finding loopholes to maintain their amateur status in school – and got away with it after competing in the Olympics. Indeed, many modern reports suggest that racism has likely played a role in stripping Thorpe of his medals. These suggestions are backed up by the fact that Thorpe's names would eventually be placed back in the record books (although not until after he died). More on that later, though!
Major League Baseball And Professional Football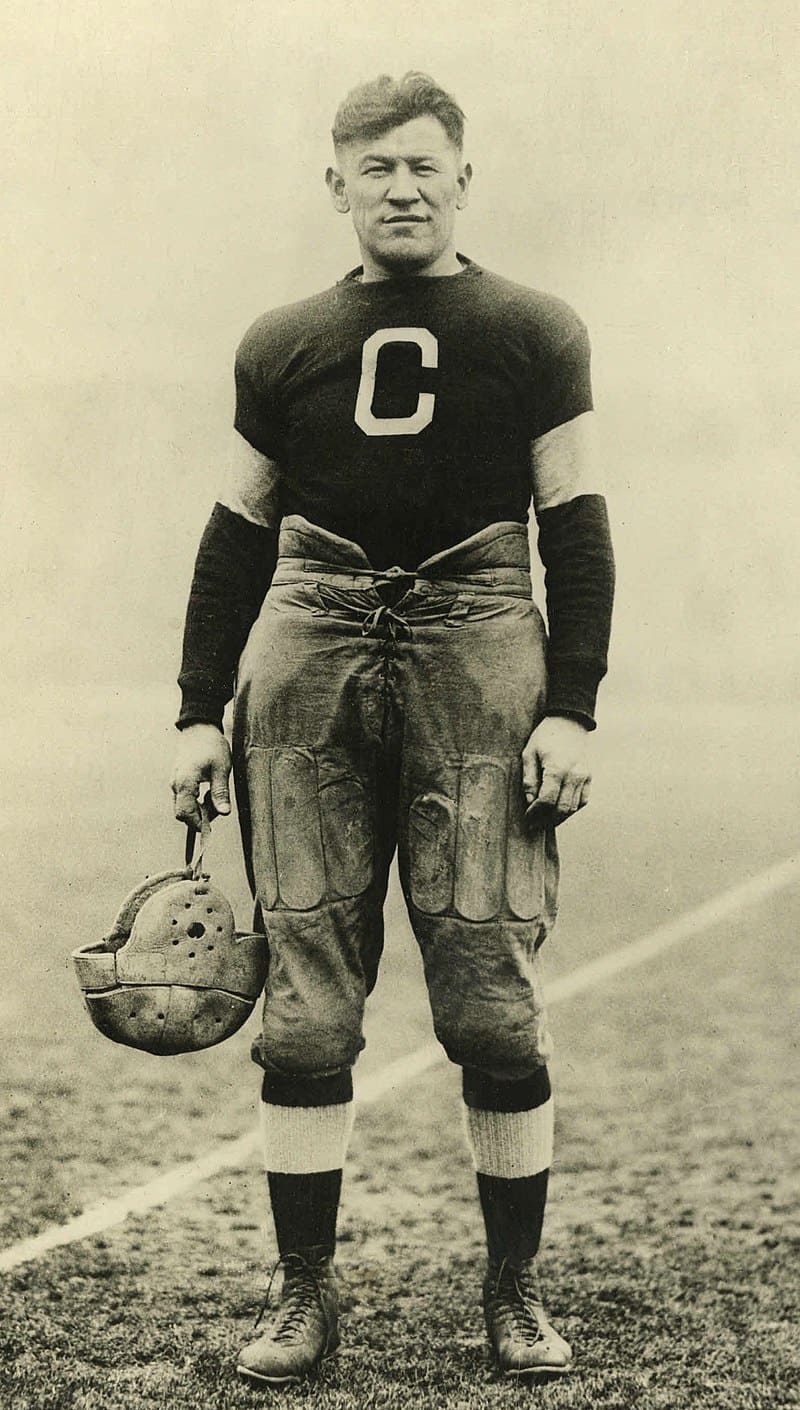 It would be pretty easy to sulk and fall into depression after working so hard to win Olympic Gold only to have them (unfairly) stripped for what was only a technicality.
However, this wasn't like Jim Thorpe, not by a long shot!
Some ten days after losing his Olympic medals, Thorpe entirely became a professional athlete. He retired from Carlisle and signed a major league baseball contract with the New York Giants. While Thorpe had shown promise at this sport, the Giants knew his name would sell tickets too.
He had the charisma to put butts on seats and the athletic prowess to improve the team. A formula spelled money for any team to sign such an athlete, even back then.
So, in 1914, he started his first season with the Giants. Thorpe spent three years with the Giants and then played for the Cincinnati Reds, followed by the Boston Braves. In 1919, in Boston, he finished his major league career and played in the minor leagues for nine years, retiring in 1928 at 40.
Thorpe was an excellent baseball player, but he was also a great football player. In 1915 and the next six years, Thorpe was a defender for the Canton Bulldogs and had many important victories. Thorpe was a complete sportsman. He had many talents and was skilled at running, passing, tackling, and kicking. Thorpe averaged an incredible 60 yards per game during this time for the Bulldogs. 
He later played for the Oorang Indians, a Native American team, and participated in the Rock Island Independents.
Jim Thorpe's Greatest Moments Caught On video
At the Olympic games in Stockholm, Sweden, Jim Thorpe qualified by winning three events:
Jim Thorpe comes in at 37 on N.F.L. Films' "The Top 100: N.F.L.'s Greatest Players".
Jim Thorpe Biography:
Jim Thorpe Retirement and Post-Professional
In 1923, Thorpe ended his marriage and divorced Iva Miller. They had four children together. Two years later, he married Freeda Kirkpatrick. They had no children together, and they got divorced in 1941.
Thorpe kept a job after leaving professional sports. He worked as a security guard, ditch digger, and painter. He also auditioned for movies to play indigenous chiefs.
In 1932, Thorpe lived in Los Angeles but had no money to attend the Olympics. The press reported on Thorpe's plight, and Vice President Charles Curtis invited him to be honored before the crowd with a standing ovation.
Thorpe received offers to give talks and speeches. Although he earned little money, he liked to give inspiring addresses to young people. Unfortunately, this kept Thorpe away from his family for many years.
In 1937 in Oklahoma, Thorpe decided to start working to promote the rights of American Indians. He participated in the entity that oversees all aspects of life on the reservations: the Bureau of Indian Affairs (B.I.A.) for the Wheeler bill. This organization was supposed to allow indigenous peoples to manage their affairs. However, the law was not approved.
During World War II, Thorpe worked at a Ford auto plant as a security guard, but soon after, in 1943, he suffered a heart attack and was forced to resign.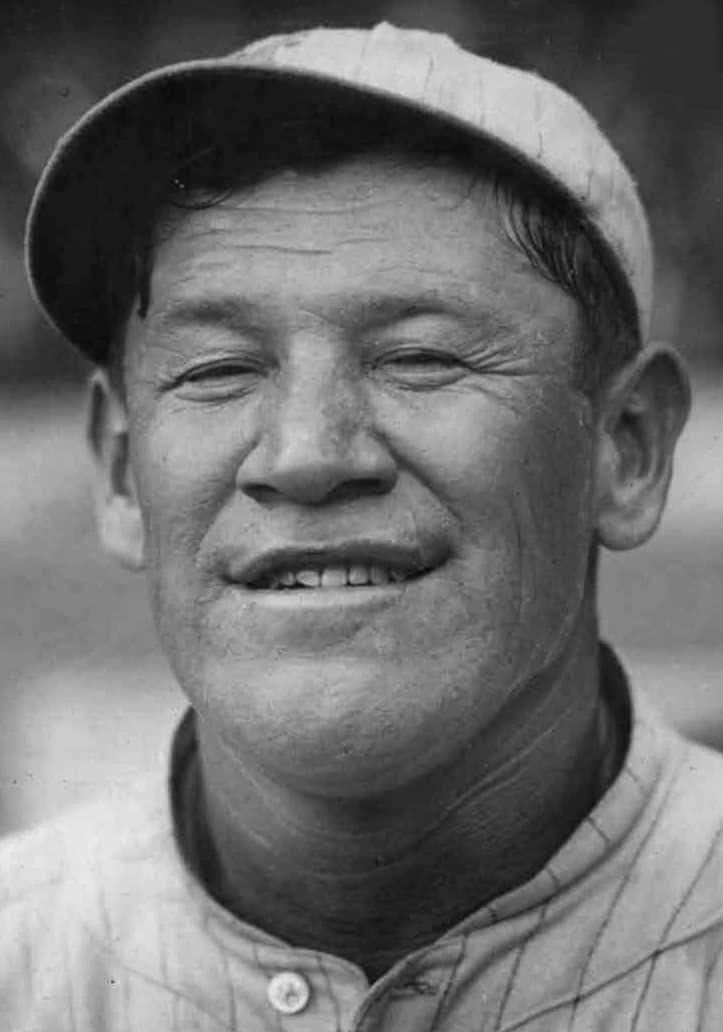 After the war, Thorpe worked for the Chicago Park, teaching youth athletic skills.
In 1951, Burt Lancaster starred in the Hollywood movie "Jim Thorpe, All American," telling the story of Jim Thorpe. Unfortunately, Thorpe did not earn money for the film, although he worked as a technical advisor.
In 1950, he was very popular for being an Associated Press sports writer and earning an award as the best football player of the half-century. His competitors were sports legends like Babe Ruth, Jack Dempsey, and Jesse Owens.
In September 1952, Thorpe went into cardiac arrest for the first time. Then, after a year, on March 28, 1953, he suffered a fatal cardiac arrest and died at the age of 64 in Lomita, California.
In 1983, after Thorpe's death, the decision was made by the International Olympic Committee to issue duplicate medals to Jim Thorpe's children. Thorpe's achievements have been reinstated in the Olympic record books, and he is now widely recognized as one of the greatest athletes of all time.
In 1999, U.S.U.S. Congress named him the most outstanding athlete of the 20th century. And who can blame them?! There is no athlete since Thorpe to have excelled in so many different sports.
Jim Thorpe Family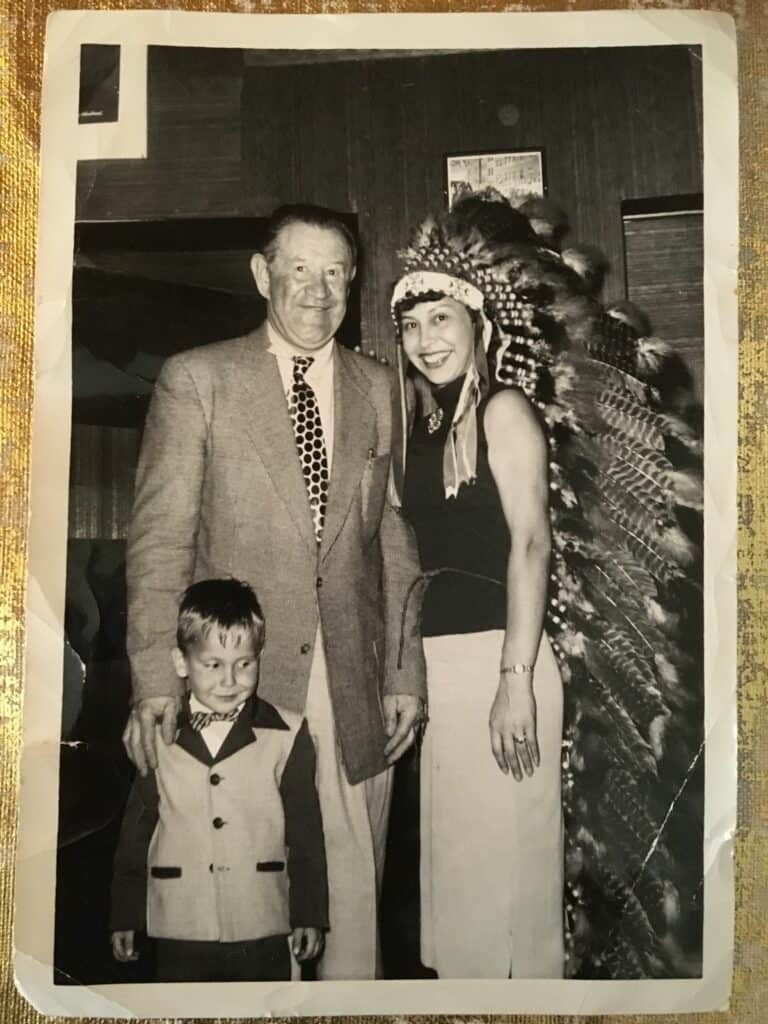 Thorpe married his fiancée Iva Miller in October 1913. Their first son, James Jr., was born in 1915. James Jr. died in 1918 from polio. He later had three daughters during his eight-year first marriage.
In October 1925, he married Freeda Kirkpatrick. During their 16 years of marriage, they had four children together.
In June 1945. He married Patricia Askew at age 57. At this time, Thorpe was mired in poverty. He was hospitalized for lip cancer and was admitted as a charity case. His wife was desperate because they were bankrupt and asked the press for help, all his money had been spent in his town, and he was now alone. 
In 1953, while with his wife Patricia Askew in California, he suffered his third heart attack while eating. They were able to save him through breathing, he recovered at the time, but his situation was already very delicate. He died on March 28, 1953.
Jim Thorpe had eight children, and his fight against alcohol was tough. His daughter Grace Thorpe considered her father very kind, but when drunk, he walked drunk and said rude things. Still, she keeps the good memories of his father before his death. 
Grace Thorpe recalls when her father last visited her in the town of Pearl River, New York. She found that her father sold the rights to Warner Brothers for the creation of a movie about his life by Burt Lancaster at the Pearl River Cinema. For $1,500, it's a movie in which he starred himself. She recalls how her father was struck in awe when he saw the film's title while waiting for their ride on the way back to the city.
Jim Thorpe Frequently Asked Questions
Question: Is Jim Thorpe dead? 
Answer: Yes, he died of a cardiac arrest on March 28, 1953, aged 64. 
Question: Why is Jim Thorpe a hero?
Answer: To this day, there have barely been any athletes who excelled in so many sports as Jim Thorpe. Many still regard him as the most outstanding American athlete of all time.
Question: What discrimination did Jim Thorpe face?
Answer: Despite his athletic success, Jim Thorpe didn't have an easy life. Not only did he struggle with mourning the death of his parents and several siblings at a relatively young age, but his Native American status also left him a victim of racism throughout his career, arguably making his achievements all the more impressive.