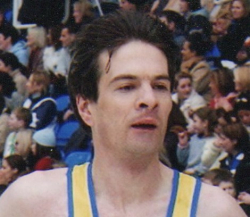 Latest posts by Stephen Hands
(see all)
Risk is inherent in Formula 1 racing. There is a fine line between racing on the edge and overstepping accepted boundaries. Kevin Magnussen drives right on the edge and sometimes beyond. He is an aggressive driver and makes no apologies for this fact. It is the type of racing loved by the fans but dreaded by fellow racers.
A duel on the racetrack with Kevin Magnussen is never going to be straightforward. This is a driver who defends every position as if he was fighting for first place. He can rub fellow drivers the wrong way; they think he often oversteps the mark in his maneuvers. However, fans love to watch two Formula 1 racing drivers going head-to-head at full throttle.
By all accounts, Kevin Magnussen is a very likable man, popular within his team. Behind the wheel, the competitor takes over as you would expect. Top sporting stars only become top sporting stars if they have that competitive edge to succeed, come what may.
Magnussen burst onto the Formula 1 scene in 2014, grabbing second in his debut race. After losing his seat at Haas in 2020, he made a surprise return in 2022. He followed in his father's footsteps when he became a racing driver. In this Kevin Magnussen bio, I will look at his early life to see what helped mold him into the driver he is today. I will also delve into his record to date in a career that has not quite hit the heights his Formula 1 debut win promised.
Kevin Magnussen Quick Facts
Full Name Kevin Jan Magnussen
Birth Date October 5, 1992
Birth Place Roskilde, Denmark
Nick Name Kmag
Nationality Danish
Siblings Two half-siblings, Luca and Millie Magnussen
Children One daughter, Laura Magnussen
Spouse Louise Gjorup
Profession Racing driver
Salary  $2 million
Net Worth $5 million
Awards Three-time winner Danish Motorsports Driver of the Year
Last Updated July 2022
Kevin Magnussen Birthplace and Early Life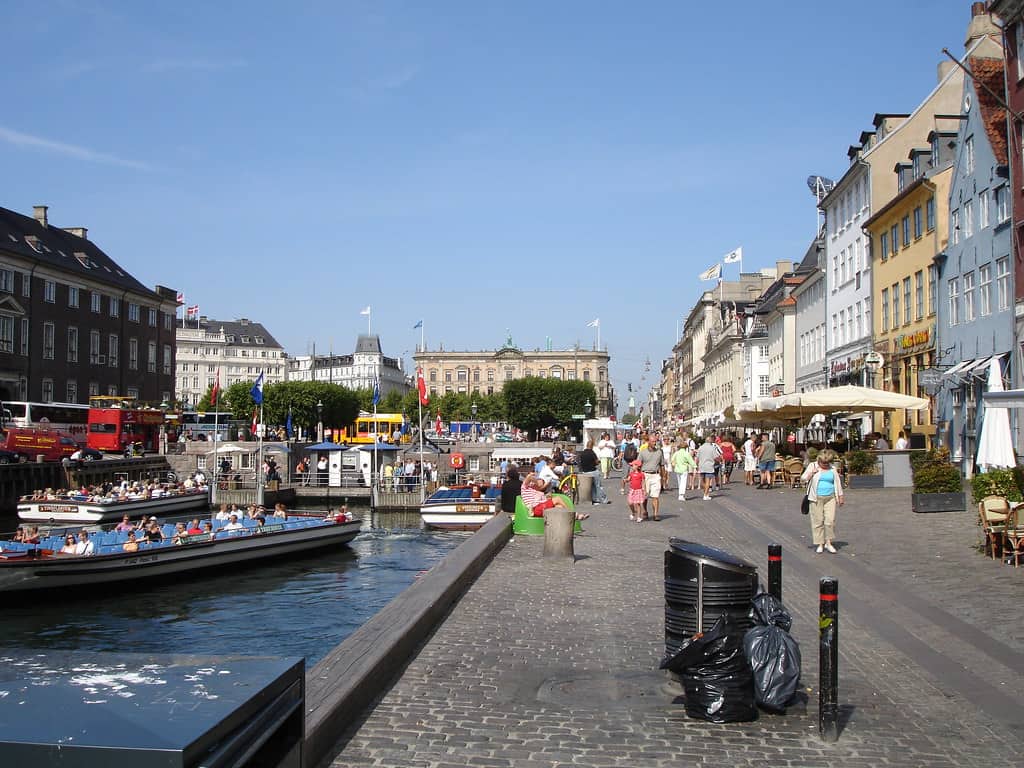 Kevin Magnussen was born into a motor racing family on October 5, 1992, in Roskilde, Denmark. His parents are Jan Magnussen and Britt Petersen. It is hard to look past Jan as the influence on his son's future career. Jan Magnussen is a successful motor racing driver with an impressive CV.
Although he only raced once in Formula 1, Jan was a four-time GT class winner at the iconic Le Man's race. Just for good measure, Jan also won three world karting championships and 14 out of the 18 races at the 1994 British Formula 3 Championships. Kevin Magnussen was coming from good stock.
Kevin Magnussen was born when his father was just 19 years old. Young Kevin was around the professional racing world from an early age. He has talked about how his father was his main inspiration and motivation.  The son was watching his dad compete, knowing that he, too, wanted to do the same. Kevin's parents never married but remained close and supported their son's chosen career path. Kevin Magnussen has two half-sisters on his father's side, Luca and Millie Magnussen.
On his first birthday, Kevin Magnussen received a go-kart. Maybe not your typical present for a one-year-old in most homes. However, racing was central to the Magnussen way of life. As with most Formula 1 drivers, Kevin Magnussen began his path toward becoming a professional racing driver in karting.
Now, this type of karting is not the kind you do with a few friends while on holiday. This is highly organized and highly competitive karting for talented up-and-coming drivers. It is the ideal scene to hone the skills required going forward.
Formula Ford Champion
In 2008, Kevin Magnussen left karting and moved up to the more powerful open-wheel racing. It was a good move as he won the Danish Formula Ford Championship driving for Fukamuni Racing. Magnussen bagged 11 race victories on his way to the title. A second Magnussen had arrived on the scene, and his 2008 performance demanded attention. The following year he was racing for Motorsport Academy on two fronts.
Magnussen had raced for the Motorsports Academy previously at the Formula 2.0 Portugal Winter Series. This experience set him in good stead for the dual challenge ahead. He was to compete in both the 2009 Formula Renault 2.0 NEC Series and the Formula Renault 2.0 Eurocup Series. It was in the NEC series where Magnussen came to the fore in his rookie year. He was runner-up in the championship, posting one win and a further 12 podium finishes. Still only 17, Magnussen was putting his driving talents in the shop window. His efforts in 2009 earned him the accolade of Rookie of the Year for the NEC series.
However, breaking into the elite in any sport is tough. To compete in sports such as motor racing requires funding. Between 2008 and 2009, such funding was not available for Magnussen. After competing in the 2008 Formula Ford Championships, he worked as a welder for three months. Fortunately, a sponsor came forward to take a chance on the young Dane. They paid for him to race in the two Formula Renault series events in 2009. However talented you are, a professional career in your chosen sport is not guaranteed, and progress can be tenuous.
Kevin Magnussen Professional Career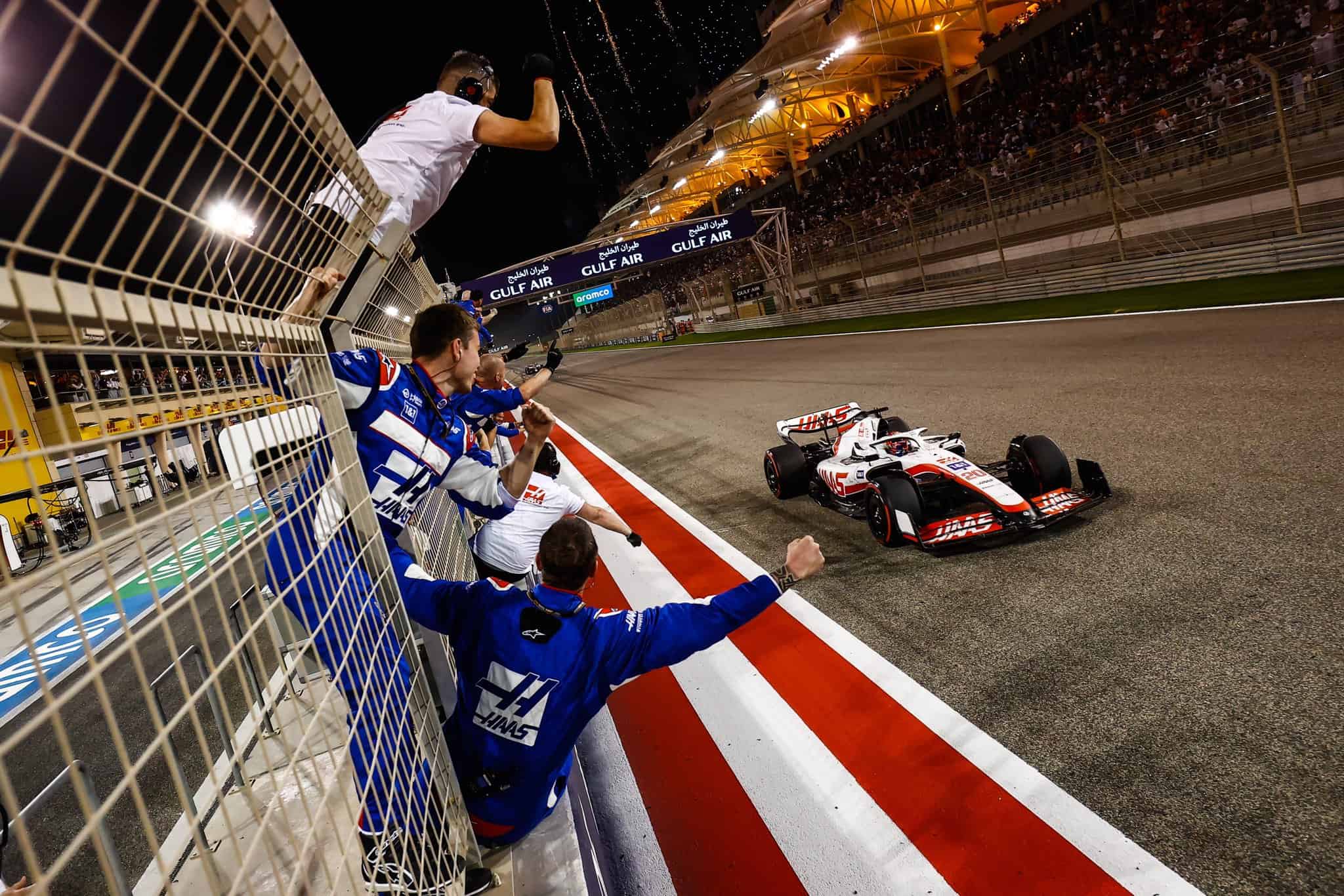 Kevin Magnussen was viewed as an exceptional talent, and in 2010, he was given his chance to race in Formula 3. He competed in the ATS Formula 3 cup and hit the ground running. Magnussen was not here to make up the numbers as a rookie and won his first race. He won two more races and stood on the podium on eight occasions as he consistently challenged at the business end of races. Magnussen finished third in the championship and was named Rookie of the Year.
The following year saw Magnussen nudge another place up the leader board and finish second. This was in the prestigious British Formula 3 series. Although Magnussen could not match his father's performance in 1994, he still won 7 races. Unfortunately for Magnussen, Felipe Masr also won 7 races. Masr's consistency across the championships earned him first place in the standings come the end of the campaign.
The next step in his rise was competing in the Formula Renault 3.5 series. Magnussen was competitive in his first season in 2012 but finished the championship with a single win to his name. He came back the following year and put the previous year's experience to good use. Magnussen won the 2013 Formula Renault 3.5 Series. He stood on the podium at 13 of the 17 races, with five of those on the top step. He was already on the radar of the Formula 1 bosses. This championship helped quicken his entry into the elite echelons of the sport.
Formula 1 Debut
Kevin Magnussen was brought into McLaren's young driver program in 2010. He had shown enough promise by then for this Formula 1 powerhouse to invest in him. He had participated in their young driver's tests in 2012 and 2103. Now it was time for Magnussen to show on the big stage what McLaren had seen in him at an early age. He headed off to Australia for the opening Formula 1 race of the 2014 season. It was a near-perfect weekend for the rookie.
Magnussen turned heads when he qualified on the second row of the grid in his first Grand Prix. If anyone thought that was a job done, they did not tell Magnussen. He steered his car to an impressive third place in his debut Grand Prix.
He was then promoted to second after Daniel Ricciardo was disqualified over a technical issue with his car. He was the first debutante on the podium since a certain Lewis Hamilton in 2007. Good company to keep in the world of Formula 1.
Unfortunately, after the euphoria of his striking debut, the rest of the season did not live up to the billing. His debut was the first and only time he stood on the podium in the season. He managed to score points in 12 of his 19 races but gradually slipped down the driver's championship table to finish 11th overall.
While a commendable first season as a rookie, the opening race had promised so much more. For the 2015 season, Magnussen was moved back to reserve and test driver, making way for Fernando Alonso to join McLaren.
A Change of Team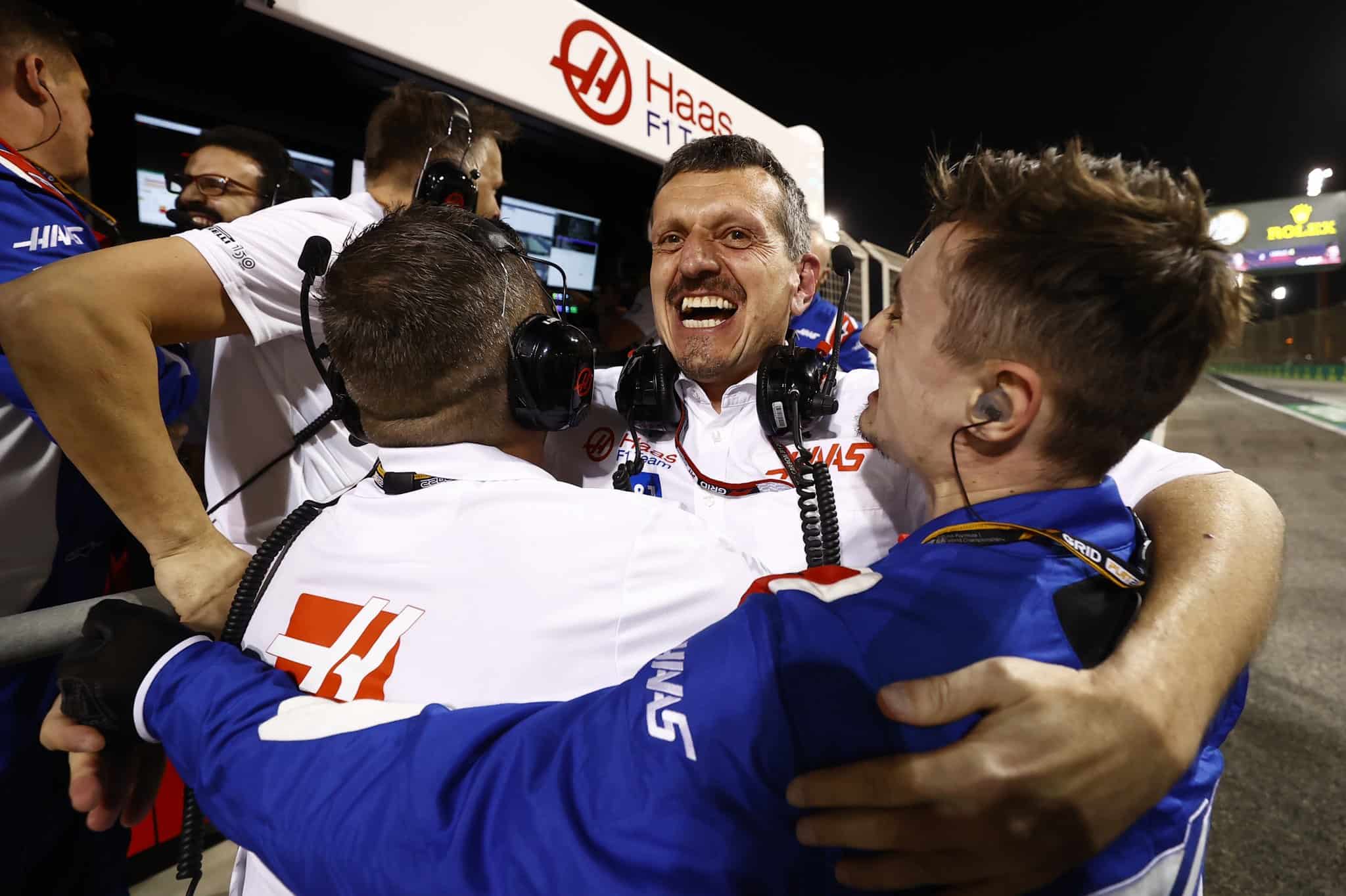 Kevin Magnussen and McLaren parted ways ahead of the 2016 Formula 1 season. However, his F1 career was not coming to a premature halt as he was offered a seat by Renault for the 2016 campaign. Unfortunately, it was not a season to write home about. Magnussen mustered just seven points from his Renault car. He finished a disappointing 16th come to the end of the year. Magnussen had urged Renault to give up on their uncompetitive car during the 2016 campaign and look ahead to 2017.
However, before the start of the 2017 season, Magnussen moved from Renault and joined Haas. Renault offered Magnussen a one-year contract extension. However, the Danish driver thought Haas was better placed to deal with the new rules being introduced to Formula 1. Renault publicly expressed their disappointment in Magnussen's performance. They implied he made excuses during his season there. Magnussen rejected the finger-pointing and set out to prove them wrong in his new car at Haas.
The 2017 season was only the second Haas was involved in Formula 1, so expectations were not huge. However, Magnussen marginally improved on his season at Renault, scoring 19 points to finish 14th in the championship. He was also gaining his reputation as a driver who sometimes pushes it beyond accepted lines. Nico Hulkenberg branded Magnussen 'the most unsporting driver on the grid' after the Hungary Grand Prix. Magnussen was given a five-second time penalty after an incident where he was accused of forcing Hulkenberg off the circuit.
The slight improvement may not have been enough to fully silence his critics. Yet it was enough for Magnussen to build on and pull out his best Formula 1 season to date in the next campaign.
The 2018 Campaign
In his second year with Haas, Kevin Magnussen recorded his best season in Formula 1. Two fifth-place finishes helped him on his way to amassing 56 points in the driver's championship. This was his best points tally and saw him finish ninth overall, his highest placing in Formula 1. However, his driving style was still not winning him many friends along the way. Pierre Gazly labeled Magnussen hazardous. Charles LeClerc went as far as to call Magnussen stupid after a clash at the Japanese Grand Prix.
Once again, Magnussen could not build on this form. In 2019 he collected just 20 points and dropped down to 16th in the driver's championship. Qualification was often good, but car performance in the race was underwhelming. To add to matters, Magnussen clashed on several occasions with his teammate Romain Grosjean. The team may have turned a blind eye when other teams were finding Magnussen's defensive driving a little bit 'fruity.' However, now the collisions were forcing both their drivers out of races.
The following year was even more disappointing for Magnussen. He finished a lowly 20th in the driver's championship. He notched a single point across the whole year at the third Grand Prix in Hungary. At the end of the 2020 season, Kevin Magnussen lost his seat for Haas and left Formula 1. Haas wanted to bring in two rookies with significant financial backing. This meant Haas could direct more resources toward the car. Magnussen now looked to the wider motor racing world for the next phase of his career, or so it seemed.
A Speedy Return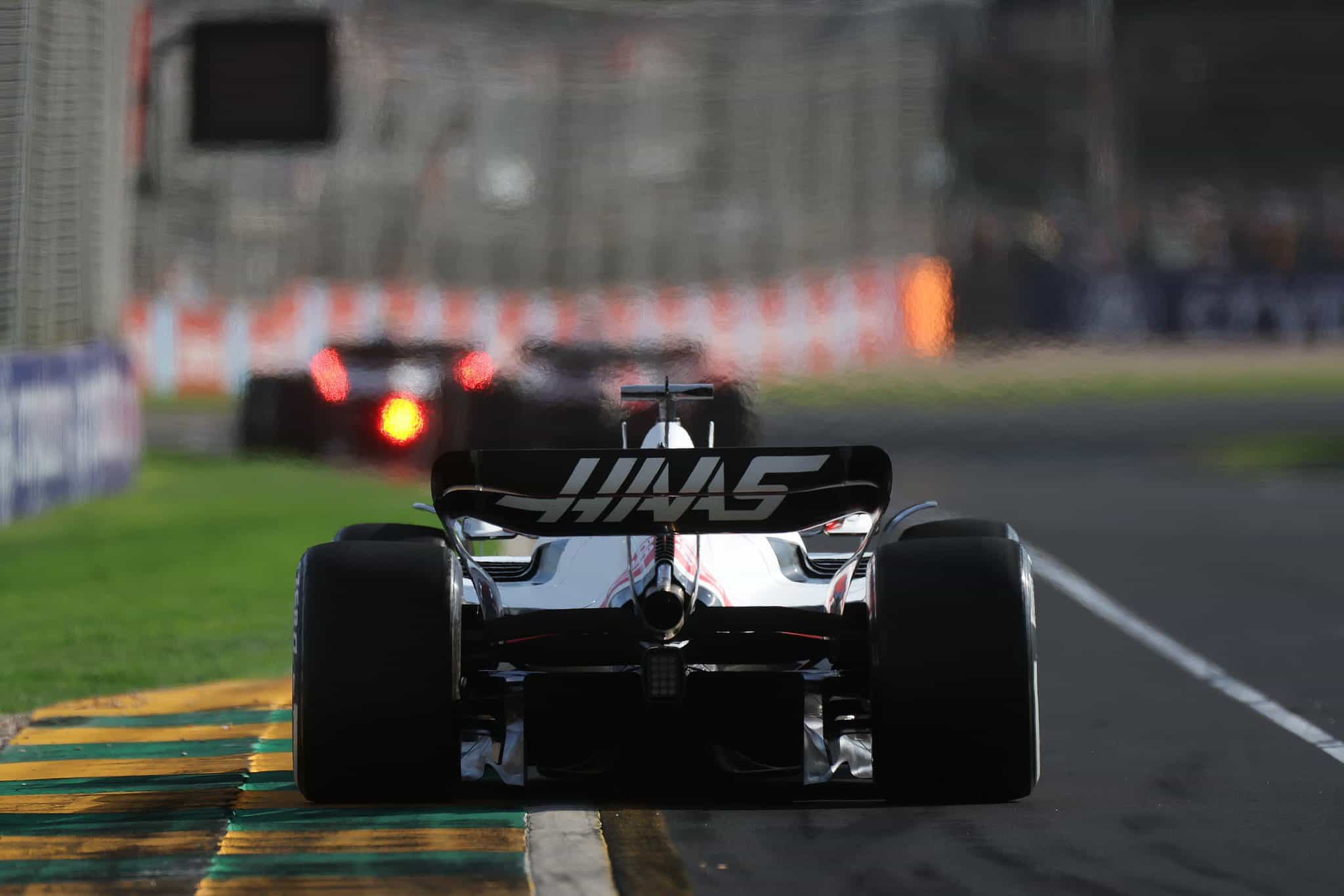 After leaving Formula 1, Kevin Magnussen headed to the US. He joined Chip Ganassi Racing and competed in the IMSA WeatherTech SportsCar Championship. This was not new territory for Magnussen. He often watched his father compete in this series when he was younger. Magnussen Jr was on the podium on four occasions in the first and what would prove the only season at present in this sports car championship series. He also had a single run-out in the IndyCar series. He briefly led the race but ended classed 24th after his car lost drive on lap 33.
A more poignant team-up came at Le Mans in 2021. Father and son joined forces competitively for the first time. Jan first raced Le Mans when Kevin was six years old, so it is not hard to imagine who held seniority. Unfortunately, luck was not with the Magnussen's. Successive car issues meant the father and son team spent much of their time having the car patched up. Being hit by another car early in the race did not help matters either. Although not the outcome either hoped for, they still loved every moment of the project working together.
Kevin Magnussen's childhood dream of competing in Formula 1 was suddenly back on the cards in 2022. He had left Haas on good terms, and they were now offering him a seat once more. Magnussen jumped at the opportunity. The chance was brought about with the departure of Russian driver Nikita Mazepin, a consequence of the war in Ukraine. Magnussen returned to Formula 1 at the Bahrain Grand Prix and bagged fifth place. Following July's British Grand Prix, he sat in 10th position in the driver's championship.
Kevin Magnussen Video
A lap from Kevin Magnussen's perspective at his 2014 Formula 1 debut in Australia.
Why Kevin Magnussen is not always popular with his fellow drivers.
Kevin Magnussen battles for the lead at the IMSA Daytona Rolex 24-hour race.
Kevin Magnussen Family
Kevin Magnussen married Louise Gjorup in October 2019. They have one child, a daughter named Laura. The couple keeps their private life as private as possible in today's digital age. They occasionally take to social media to update fans on major milestones in their life. Louise announced her pregnancy on Instagram. Kevin used the same channel to announce his daughter's birth. Laura Magnussen was born seven weeks early but happily came home healthy after initially having to remain in the hospital.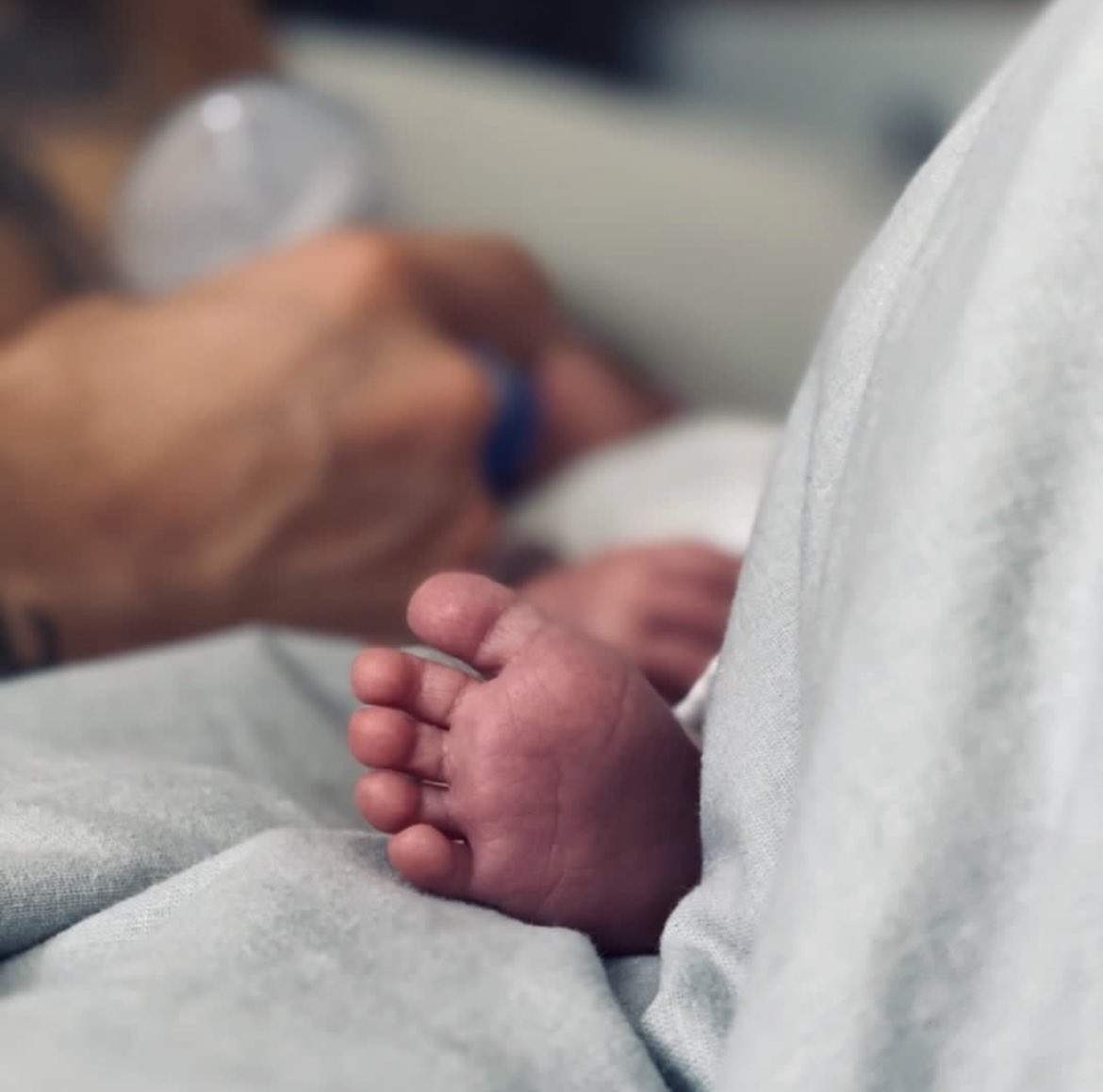 Louise Gjorup is a fellow Dane who can often be seen at races supporting her husband. Kevin Magnussen accepted the offer to return to Haas first, before telling his wife of his decision. He then had to agree when a reporter suggested doing it the other way around would have been the better approach. Louise Gjorup's professional career is kept private, a decision that should be respected in an age where we seem to assume we should know every detail about the famous and their family.
Kevin Magnussen Net Worth and Career Earnings
Kevin Magnussen has an estimated net worth of around $5 million. The main chunk of his net worth is accrued from motor racing. His salary at McLaren was reported as $500,000, which seems a decent pay packet as a rookie. This tripled to $1.5 million during his first four-year stint at Haas. It is believed his return to Haas in 2022 has seen another rise in salary. Magnussen signed a multi-year contract for the American team reputed to be worth $2 million a year. This brings his total salary earnings in Formula 1 to approximately $10.5 million.
As well as their salary, Formula 1 drivers can also receive performance-based rewards. This may include a race win bonus or a reward-based incentive for a top-placed finish. These are likely to vary from contract to contract and on the experience level of the driver. Competing in a high-profile sport also makes Kevin Magnussen attractive to sponsors. Current endorsements include Cloud Factory and Asetek SimSports.
FAQS
Question: How old is Kevin Magnussen?
Answer: Kevin Magnussen is 29 years old. He was born on October 5, 1992.
Question: Who is Kevin Magnussen's father?
Answer: Kevin Magnussen's father is Jan Magnussen, who is also a motor racing driver. Jan has raced in Formula 1 and Nascar. He has also driven in the 24-hour Le Mans on over 20 occasions. In 1994, Jan won the British Formula 3 title, winning 14 of the 18 races. He still races today and competed in the 2021 Le Man's race with his son Kevin.
Question: Why did Kevin Magnussen leave McLaren?
Answer: Following a decent debut year at McLaren in 2014, Kevin Magnussen lost his seat to the recently signed Fernando Alonso for the 2015 season. Magnussen became the reserve and test driver for the year. Toward the end of 2015 McLaren decided to release Magnussen.
Question: Why is Kevin Magnussen back driving for Haas?
Answer: Kevin Magnussen was offered a surprise opportunity to return to Haas in 2022, having lost his seat in 2020. He replaced Russian driver Nikita Mazepin. Haas value Magnussen's experience to help develop their car and mentor his younger team-mate, Mick Schumacher. Magnussen also knows how Haas works and could hit the ground running.
Research Citations