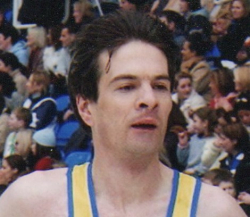 Latest posts by Stephen Hands
(see all)
Katarina Witt is a former figure skater and considered one of the best the sport has seen. Her graceful, athletic routines won many admirers across the sporting world and beyond. Witt was a two-time Olympic champion and a four-time World champion in a glittering career on the ice. She was also known for her 'racy' competition outfits, which challenged such a traditional environment.
Her knowledge and expertise have been in demand since her retirement. Katarina Witt provides expert ice skating analysis for German and American tv. Witt has featured in cameo roles in tv shows and on the big screen too. She is also an author and entrepreneur, with her company producing tv specials and live events.  In 2005 she founded the Katarina Witt Foundation, which strives to help children with disabilities.
Katarina Witt Quick Facts
Full Name Katarina Witt
Birth Date December 3rd, 1965
Birth Place Staaken, East Germany
Nick Name Kati, Katarina the Great
Nationality German
Siblings One brother, Axel Witt
Children None
Marital Status Single
Profession Figure skater, broadcaster, entrepreneur
Salary Not known
Net Worth $9 million
Awards 1984 East German female athlete of the year, 1990 Emmy for Carmen on Ice, 2010 induction into Hall of Fame of German Sports
Last Updated June 2022
Katarina Witt Birthplace and Early Life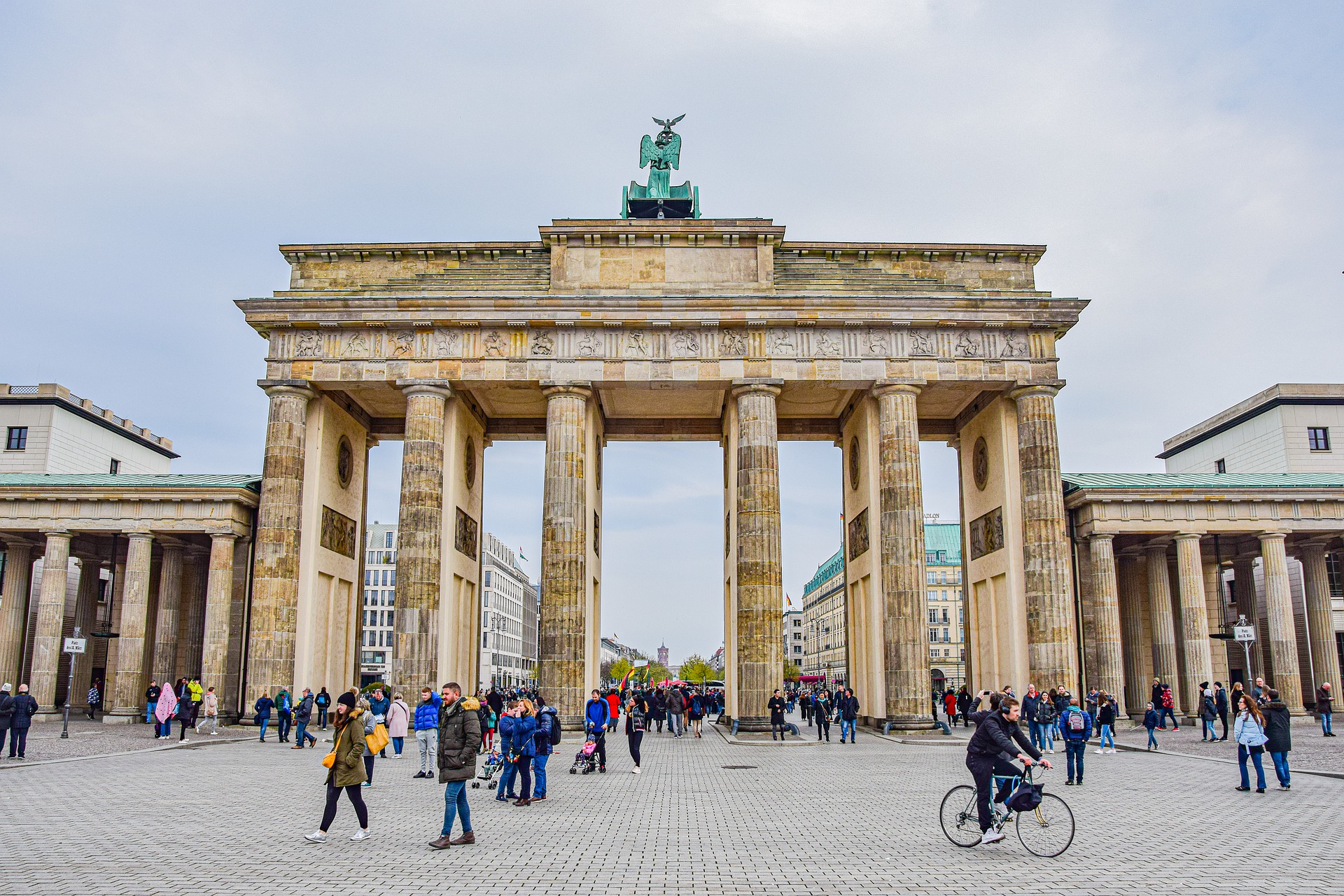 Katarina Witt was born December 3rd, 1965, in Staaken on the western rim of Berlin. At the time, Staaken was a part of the old GDR. Her father, Manfred Witt, was a farmer, while her mother, Kathe Witt, was a physiotherapist. Katarina Witt has just one sibling, brother Axel.
Katarina Witt started ice skating at the age of 5. East Germany was always on the lookout for potential sporting talent to nurture into future winners. Katarina Witt did not go unnoticed. Soon she was attending school in Karl-Marx-Stadt, a city that returned to its old name of Chemnitz in 1990.
Witt attended the Kinder der Jugundsportschule. This was a special school with intensive programs designed for athletically gifted children.
By 1977 Katarina Witt was being trained by Jutta Muller, a leading coach at the Karl-Marx-Stadt sports club. Witt often trained six days a week under Muller's guidance. She would go on and represent the Karl-Marx-Stadt club for East Germany.
Katarina Witt was third in the GDR national championships at just 13. She was the youngest medalist in the history of the championships. The talent that was spotted so young was beginning to blossom. With a bronze medal in her pocket from the national championships, it was time for the international stage.
Katarina Witt Professional Career
Still only 13, Katarina Witt headed to the European Championships in Zagreb in 1979. Competing in a borrowed dress, she was the youngest competitor at the event. Katarina Witt finished a commendable fourteenth on her first foray into international competition.
She surged up the leader board during her freestyle routine, thanks to four triple jumps. This was three more than many of her more experienced competitors. Katarina Witt was posting her intent for future tournaments.
Katarina Witt was tenth at the World Championships in 1980. However, she did not have to wait much longer for her first major title. In 1981 she won the GDR national championships. She then bagged silver at the European and World figure skating championships the following year. 1983 was another pivotal year, with Witt winning her first European championships in Dortmund.
Dortmund saw another element of Katarina Witt's figure skating career raise its head. Her costume. Witt wore knickerbockers for the short program, in keeping with the theme, which included a Mozart melody. However, the officials were not so appreciative of her artistic thinking. It prompted a regulation to make wearing a dress compulsory for future tournaments.
Sarajevo Olympics, 1984
1984 was an Olympic year, and Sarajevo was the stage for the Winter Olympics. This was the Olympics which introduced the world to Torvill and Dean's stunning 'Bolero' routine. It was also the Games that thrust Katarina Witt into the sporting headlines.
Still only 19, Witt won a tight contest to win the Olympic figure skating gold medal. She pipped the American skater Rosalynn Summers by 0.1 points. The first person to congratulate Witt on her win was fellow gold medalist Christopher Dean.
The nature of her win at Sarajevo provided worldwide attention for Katarina Witt. She was on her way to sporting superstardom. In the build-up to the Olympics, Witt won the second of her six European championship titles. Yet the year was not over for Katarina Witt.
She completed a stunning hat-trick of title wins at the World Championships in Ottawa. As Olympic champion, Witt had the added burden of being the favorite heading into the World championships. After justifying the tag, she headed off on an exhibition skating tour around the US, which she considered more fun than tournaments.
Calgary Olympics, 1988
The years between the 1984 and 1988 Olympics were stacked with success. In addition to winning the European championships each year, Katarina Witt notched World title wins in 1985, 1987, and 1988. Her enchanting routines were wooing crowds around the world.
There was just as much thought going into her costumes. Her dress worn at the 1986 World Championships in Geneva was inspired by the Torvill and Dean Bolero outfits. However, the 1986 World championships were the one title to get away from her. Witt lost to the American Debi Thomas, setting up the Olympic rivalry to come.
Debi Thomas was the only woman to beat Katarina Witt in the five years going into Calgary. Added to the sporting rivalry were all the political ramifications of a brilliant American athlete facing a brilliant East German athlete. This was prime time 1980s geopolitical East versus West drama.
Both skaters had also picked Bizet's Carmen to perform their long-form routines. Neither knew the other had chosen the same music, and the clash was dubbed the Battle of the Carmens.
Unfortunately, the skating matched the pre-show hype with neither skater at their best. Katarina Witt was still good enough to win gold, but a disappointed Debi Thomas had to settle for bronze. Both ladies also fell foul of officials who felt their costumes were inappropriate for the Olympic competition.
Thus the Katarina rule was introduced. From thereon, no bare midriffs were allowed, and all skirts had to cover the hips and the buttocks.
Yet, in taking gold Katarina Witt was the first female skater to win back-to-back Olympic golds since Sonia Henje back in the 1930s. Witt established herself as all-time ice skating great. She won more figure skating titles than anyone else in the sport's history.
However, when she decided to turn professional, it meant she could not go for a treble of golds. Olympic figure skating was still an amateur-only zone.
Turning Professional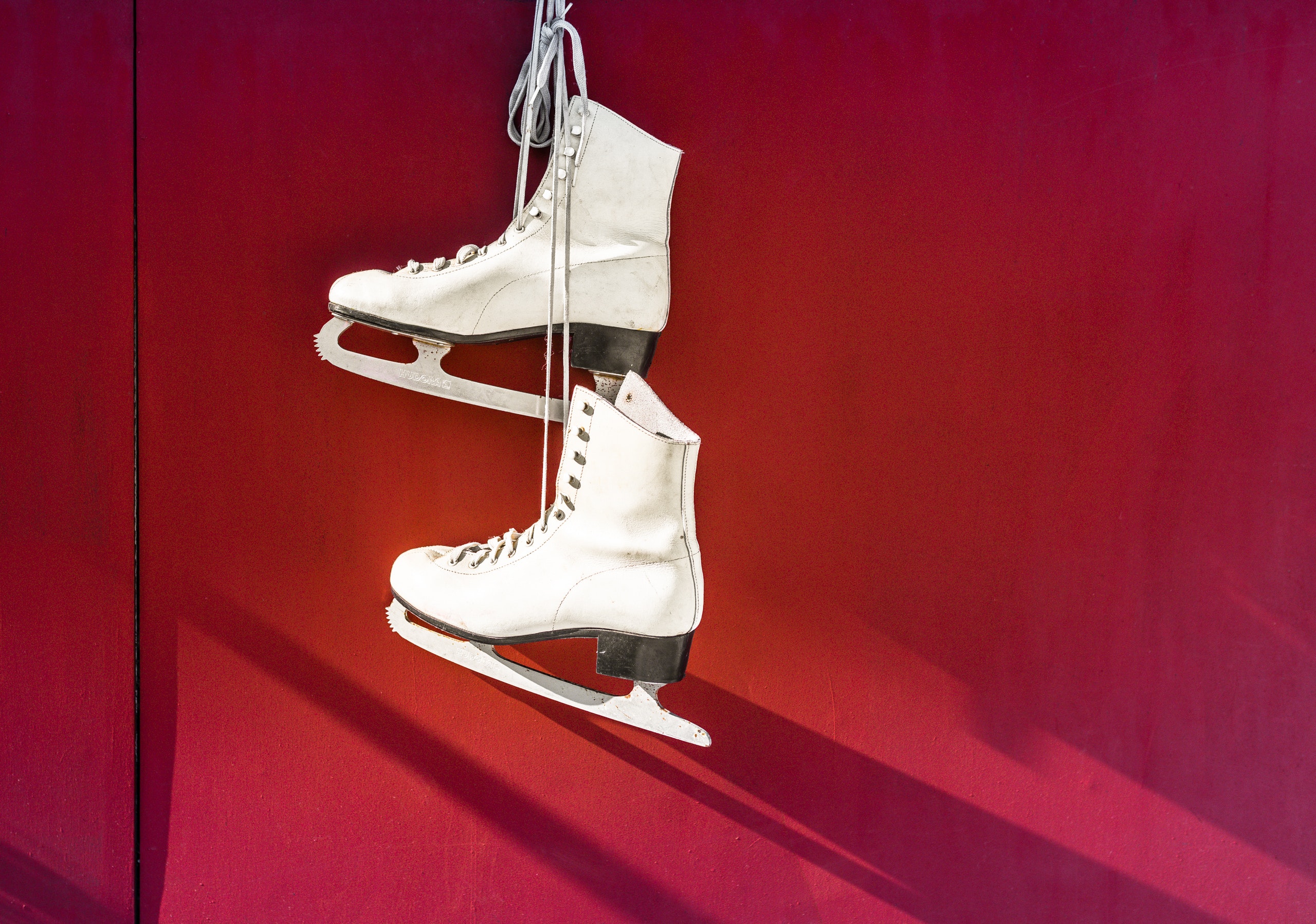 Katarina Witt was still classed as an amateur when competing on the world stage. The 1988 World championships marked her final appearance under amateur status.
It proved a fitting way for a prolific champion to depart the international stage. Witt stood on the top podium once more in Budapest, winning her fifth World title. However, she had already decided it was time to retire from competitive skating. It was time to turn her attention to the professional ice skating scene.
Katarina Witt was featured in professional ice skating tours across the US. Initially, she teamed up with the American champion Brian Boitano. The pair staged three tours, performing in at least 30 US cities on each tour. Witt and Boitano were no strangers.
They were the main characters in Carmen on Ice; a film aired on HBO in 1990 and which won Witt an Emmy for her portrayal of Carmen. She returned to the tv screen in 1994 in a cameo role as the Stepmother in the Disney film the Greatest Hits on Ice.
While Katarina Witt's star quality reached beyond sport, she continued to tour as part of ice skating exhibition events. This included the Stars on Ice tours in the late 1990s and the Champions on Ice tours at the turn of the millennium. There were also many popular ice skating shows. These included tv specials like Divas on Ice. Such productions brought Witt's trademark skating elegance and flamboyance to a wider audience.
In 2008 Katarina Witt embarked on My Farewell Tour, a celebration of her extraordinary career to date. However, amid all these professional engagements, Katarina Witt was unable to resist one last fling at the 'greatest show on earth.' Witt went to the Lillehammer Winter Olympics in 1994 as part of the first German team since reunification.
Witt was re-instated as an amateur to compete at the games.  She finished seventh in her first and last significant competitive outing since 1988.
Katarina Witt Retirement and Post Professional
Following her retirement from skating in 2008, Katarina Witt brought her extensive knowledge of her sport to a series of tv punditry roles. She has provided expert commentary and analysis for US and German tv companies at World Championships and Winter Olympics.
In 1995, Katarina Witt set up her own tv production company called With Witt Sports & Entertainment. Through this venture, Katarina Witt has helped make successful ice skating shows for tv. This includes Stars on Ice and Enjoy the Stars. She has also been a guest judge on shows including Battle of the Blades and Dancing on Ice.
Katarina Witt's celebrity pull went beyond ice skating. She appeared in cameo roles on well-known tv shows, including Everybody Loves Raymond, Frasier, and Arliss. Not content with the small screen, she also landed cameos on the big screen.
These were most notably in Jerry Maguire and Ronin, where she played opposite Robert De Niro. We were now in the uncharted territory of celebrity status for a figure skater. This also led to one of Katarina Witt's more universally known appearances when she was featured in the December 1998 edition of Playboy.
Katarina Witt has also turned her talents to the stage and to books, including writing two autobiographies. In 2013, Witt landed her first lead role in the tv film The Enemy in My Life. The film's plot was based on a figure skater who had a stalker. This was a situation Witt had previously experienced in the US a couple of decades earlier.
In 2005 Katarina Witt founded the Katarina Witt Foundation. The foundation was set up to help young people with physical disabilities. The charity aims to assist with mobility, including the provision of special equipment. The foundation also promotes ways for disabled children and teenagers to become involved in sports. This is not Katarina Witt's only charitable involvement.
She was a founding member of the Laureus Sport for Good Foundation. This organization uses sport to help disadvantaged children across the globe.
The ever-busy Katarina helped found another business in 2017. Called Business for Sport, the company promotes regional sports and local athletes. The aim is to have small and medium-sized businesses support their local sporting clubs and local athletic talent.
Witt did not go it alone on this venture. She called on the help of footballer and World Cup winner Stefan Freund and business expert Kasten Tornow in founding Business for Sport.
Katarina Witt Video
Katarina Witt makes her World Championship debut in Dortmund in 1980. Katarina Witt's Carmen routine at the 1988 Calgary Winter Olympics.
A skating scene involving Katarina Witt in the 1998 film, Ronin
A return to the Olympic rink at Lillehammer in 1994.
Katarina Witt Family
Katarina Witt is single and never married. She does not have children. While some of Witt's relationships are known to the public, she has largely kept her private life out of the media glare. One of Katarina Witt's first boyfriends was German musician Ingo Politz.
The relationship began in 1984 before ending four years later in 1988. She may well have concentrated on her career after the relationship ended. Witt then dated the American actor Richard Dean Anderson, star of the tv show MacGyver. However, the couple went their separate ways in 1992.
Katarina Witt was in a relationship with German businessman Marcus Hermann for six years until they split in 2002. A high-profile name like Katarina Witt is always going to pique the interest of the media and celebrity gossip.
Other names she was linked to included the famous skier Alberto Tomba and businessman Siegfried Wolf. In 2008 Katarina Witt was involved in a short relationship with her friend Andreas Ruter. More recently she was linked to Christian Schwertz.
Katarina Witt's Net Worth and Career Earnings
Katarina Witt has an estimated net worth of $9 million. At the peak of her professional skating career, Katarina Witt could have expected to earn in the region $1.5 million a year. Witt was a high-profile sporting star and landed tv and film cameo roles.
Her undoubted expertise in her sport also landed Katarina Witt's tv work including as a judge on the popular Dancing on Ice show once she hung up her skates.
Katarina Witt also owns her own tv production company, as well as a gym in Potsdam in Germany. Although retired from skating since 2008, the combination of her businesses and continued media work have continued to add to her net worth. Katarina Witt was one of the best skaters the world has seen. Her talent, engaging personality and glamorous style ensured success both on and off the ice rink.
Katarina Witt Famous Quotes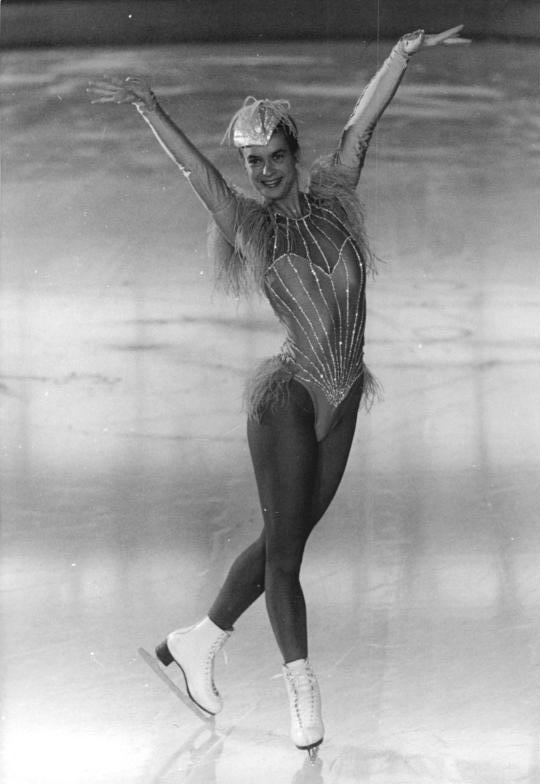 "Almost nothing is presented to you on a silver platter. You have to work for it."
"I was an athlete. And I proved I didn't just win because I was pretty. I was good, too."
"Sometimes success almost haunts you. You want to be the best at everything you do and know you have to work hard."
"Money was never the motivation. It never should be in sports."
"Figure skating is a mixture of art and sport."
Research Citations
FAQs
Question: When did Katarina Witt win gold?
Answer: Katarina Witt won two Olympic figure skating gold medals in her career. She won her first gold in Sarajevo in 1984, with the second gold won in Calgary in 1988.
Question: How old is Katarina Witt now?
Answer: Katarina Witt is 56 years old. She was born on December 3rd, 1965.
Question: When did Katarina Witt retire from skating?
Answer: Katarina Witt retired from ice skating in 2008 following her My Farewell tour of Germany.
Question: What does Katarina Witt do now?
Answer: Katarina Witt is an entrepreneur, tv broadcaster, and brand ambassador, She is also involved in two charity organizations.