Latest posts by James Gibson
(see all)
In the modern world, the path to success, fame, or riches has never been more open and varied. Literally, every avenue of human interest and personality has been turned into something marketable and monetizable due to the advent of the internet.
I can think of nobody who represents this modern success idea better than Jake' The Problem Child' Paul. This young man has managed to take the world by storm through several mediums, including content creation, music, and fighting, seemingly succeeding at everything he puts his mind to. Along the way, he has gathered many fans, haters, and recognition from some of the biggest figures in traditional media, asserting himself as one of the most famous faces on the planet right now. 
However, not a lot is known about the inner workings of Mr. Paul, what his childhood was like and how he managed to make a move from likable Disney Channel star to boxing sensation, taking on former U.F.C. world champions and flatlining them with ease and devastating power.
Now, as Jake has come from the world of YouTube, wherein he had millions of fans following his every move through his almost daily vlog series – many of you will already know the story I am about to tell today. However, for many people outside of this ecosystem, Jake is a relatively unknown figure who shot to stardom overnight, seemingly finding himself in these massive boxing events out of sheer luck.
Therefore, by the end of this biography, I intend to take you through the early life of Jake Paul, his formative years, and the events which led him down the path to a life as a professional combat athlete, who, in my opinion, has just won a fight against the most naturally talented combat sports athlete of all time, Anderson' The Spider Silva. 
So, with all this being said, let's jump right into Jake Paul's life by first looking at some quick facts.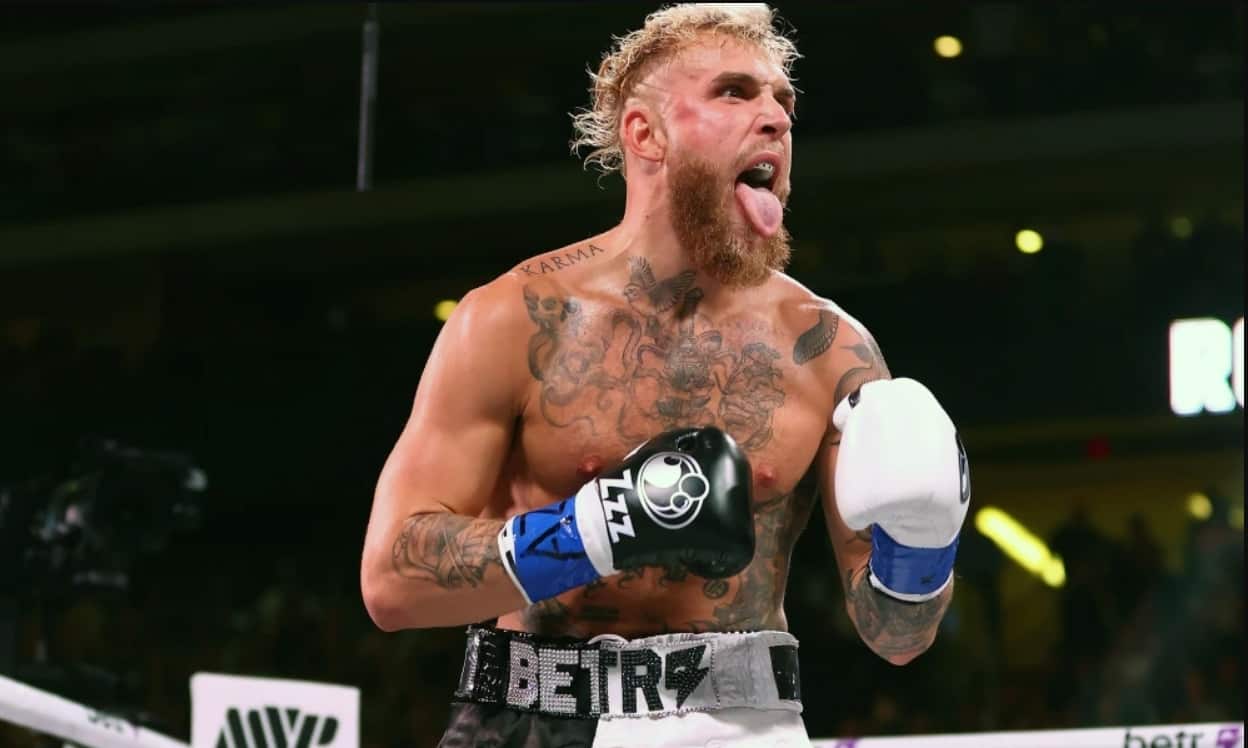 Quick Facts
Name: Jake Paul
Nickname: The Problem Child
Birth Date: January 17, 1997
Nationality: American
Birth Place: Cleveland, Ohio, U.S.A.
Siblings: Logan Paul 
Spouse: N/A
Profession: Professional Boxer
Previous Careers: YouTube Creator, Vine Star, Actor, Rapper.
Net Worth: Estimated $30 million
Awards: ESPN – Knockout of the Year, Sports Illustrated – Breakout Boxer of the Year, Teen Choice Awards – Choice YouTuber of the Year, Choice Music Web Star. 
Early Life
Jake was born in the great city of Cleveland, Ohio, on January 17t, 1997, to his newly married parents, Pamela Ann Paul and Gregory Allan Paul, both of whom are now well-known to Jake's millions of followers. Slightly before his parents got married, they welcomed their first child and Jake's older brother into the world, Logan. 
While I will never sit here and call someone's life easy simply because of how it appeared on the outside, I will say that Jake and his brother seemingly had an idyllic childhood. Both of their parents had good jobs and supported their children well, pushing them to become confident and sure of themselves.
This attitude that they instilled was further cemented by a childhood filled with athletic achievements and competition as the two brothers repeatedly displayed genetic gifts that quickly set them apart from the competition in many sports, specifically wrestling. 
While Logan was the standout wrestling star in the family, achieving fifth place in OHSAA State Championships back in 2013, Jake was definitely no slouch on the mats either. Having watched some old footage of the brothers competing, I can tell you that Jake was a serious athlete even in high school.
However, in a recent interview, Jake felt like he had to boast a little in order to get across his athletic prowess and how he could so quickly advance his boxing game to take on the likes of Anderson Silva; therefore, Jake stated that he was a D1 wrestler for Ohio State University before leaving his wrestling boots on the mat for a promising Vine career. 
While this sounds amazing, there is no actual record of Jake having made it into a D1 wrestling program anywhere, let alone the prestigious wrestling program of Ohio State University. 
Regardless, Jake regularly competed until he started to amass a sizeable following on the Vine social media site.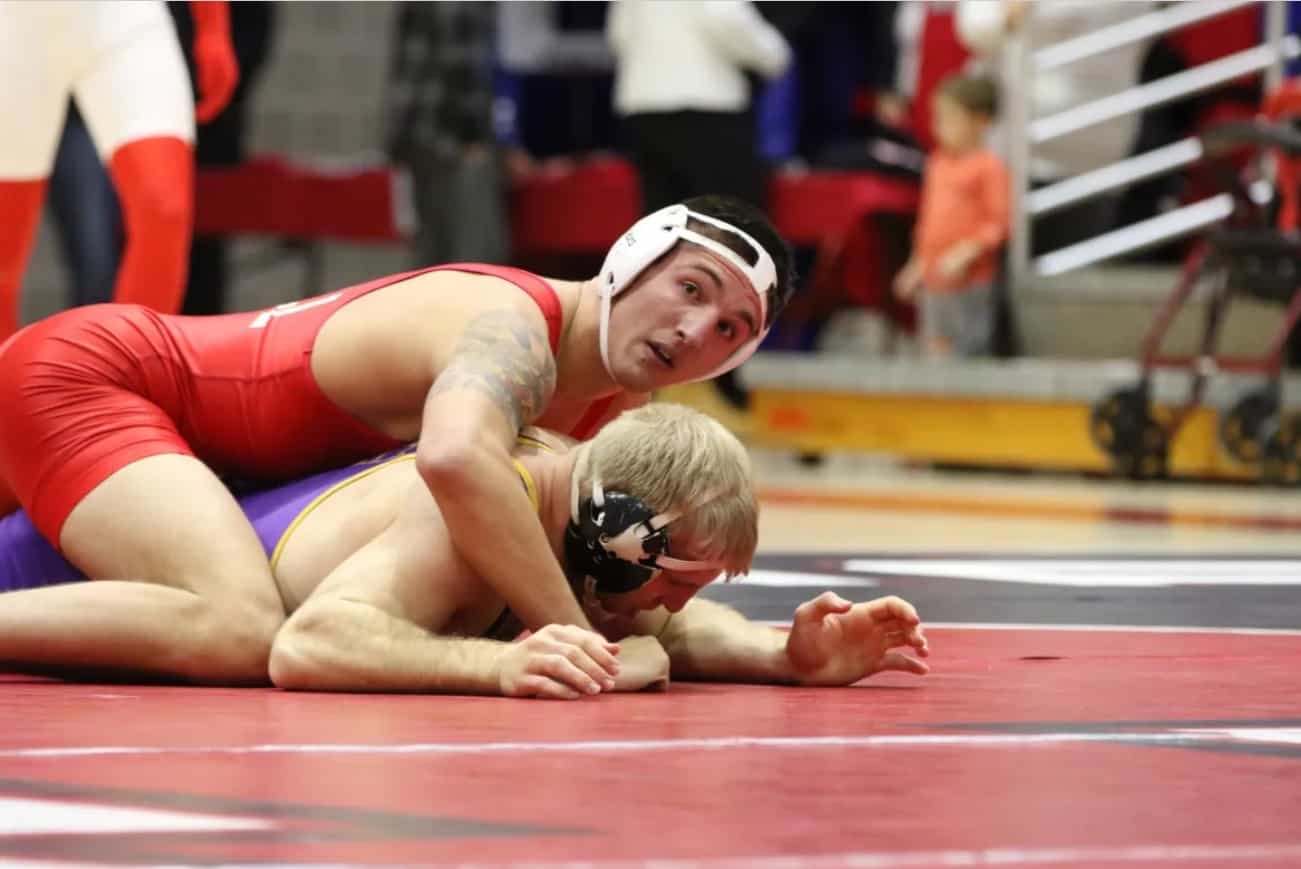 Social Media and T.V. Star
It was on the now-deceased social media platform – Vine that the Paul brothers managed to pick themselves up from relative obscurity and suburban living, placing themselves on the path that they find themselves today.
Whether he was following in his brother's footsteps or because he had the same idea as his brother, Jake started uploading content to Vine in September 2013, shortly after his brother had started amassing followers on the platform. 
Jake uploaded his first video to Vine in September 2013. He then continued on the content creation grind until the app's final days in 2016. His account finished operation with over 5.3 million followers and 2 billion views. However, as many Vine stars began running around, worrying where their next paycheck was going to come from and whether they would have to get a regular job, Jake had already been setting up his YouTube channel, diversifying his income stream.
Therefore, when Vine shut down, he transitioned fully, putting all his energy and effort into his YouTube content. 
The Paul brothers both rose to fame on YouTube, while many other Vine creators crashed and burned during their transitionary phase. Jake would become known for his vlogs, music, pranks, and general shenanigans, garnering millions of followers very quickly, seeming to dwarf his Vine numbers easily. 
It was here, just before Jake's YouTube star had reached its zenith, that Disney came calling. While he had never shown an aptitude for acting, his social media presence and general charisma on camera were enough for the casting crew over at Disney to consider Jake Paul for a role in their show Bizaardvark.
From the outset, this seemed like a great idea; not only does it give Jake a foothold in traditional media, but it would also bring Jake's millions of followers over to the weekly T.V. show, boosting ratings for Disney Channel across the board.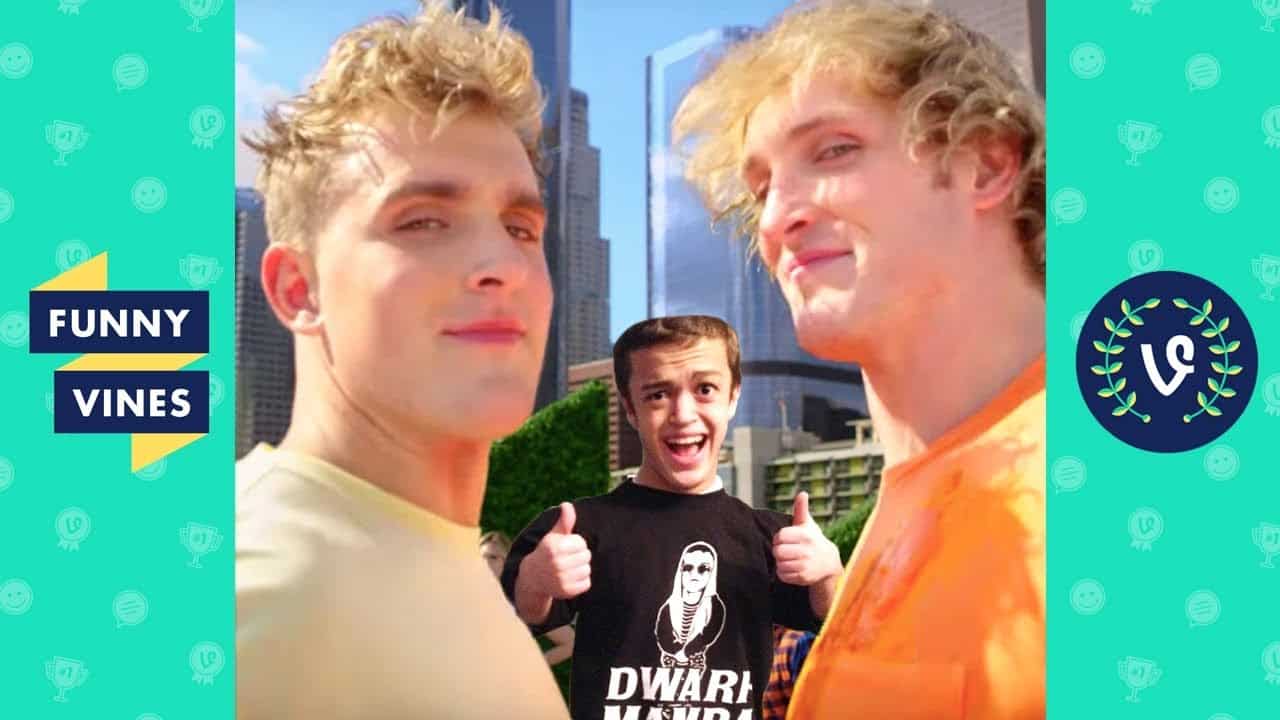 The Disney Curse
Jake's acting career as a member of the Disney Channel family did not exactly last long. The social media star had been gaining traction on YouTube throughout the T.V. show's first season, and his numbers dwarfed the show entirely. 
However, with this extra burst of fame, and in an effort to rebel from the Disney kid label, as most Disney kids usually do, Jake started upping the ante of his YouTube videos. These videos sparked outrage amongst the YouTube community as seeing a childish teenager set fire to things in his background and endanger the lives of his friends and neighbors was not exactly what the platform was for. However, it was only when his neighbors decided enough was enough that he got the axe from Disney.
After several news stations reported on the legal proceedings his neighbors were taking against the creator, Disney decided that Jake was not exactly the type of person they wanted representing their brand, so they unceremoniously let him go before season 2 even finished filming. 
It was during this time that Jake really shifted his personality, leaning into the 'Problem Child' persona that he would later use as his boxing moniker. Becoming the figure we know and love to hate today.
During this time, Jake also got heavily involved in music, releasing many tracks on his YouTube channel and all popular streaming sites. However, he has seemingly left this career behind to fully pursue boxing.
Team10
Once Jake was released from Disney Channel and he decided to fully lean into his problematic persona. Jake also decided to upload more content to his YouTube channel in his free time. However, as we all know, life can be pretty boring sometimes and not worthy of other people's attention.
Therefore, to ensure that something exciting or interesting was always going down, Jake decided to set up a content creator house, wherein he would invite loads of other YouTubers and content creators so that they could all collab and make content together,
This is not a new concept in 2022; however, back then, Jake was kind of a pioneer, with groups such as Optic and the Sidemen narrowly beating him to the punch. 
However, while Team10 brought many new subscribers to Jake and those who appeared in his videos, the environment in the house appeared to be quite toxic. Many members of the content creation group accused Jake of leveraging them into doing things they normally wouldn't have, dangling possible fame and riches over their heads, all in the interest of content for his channel. 
Over time, many of the original member's lefts or fled the setup, leaving Jake no choice but to close the doors on Team10 forever.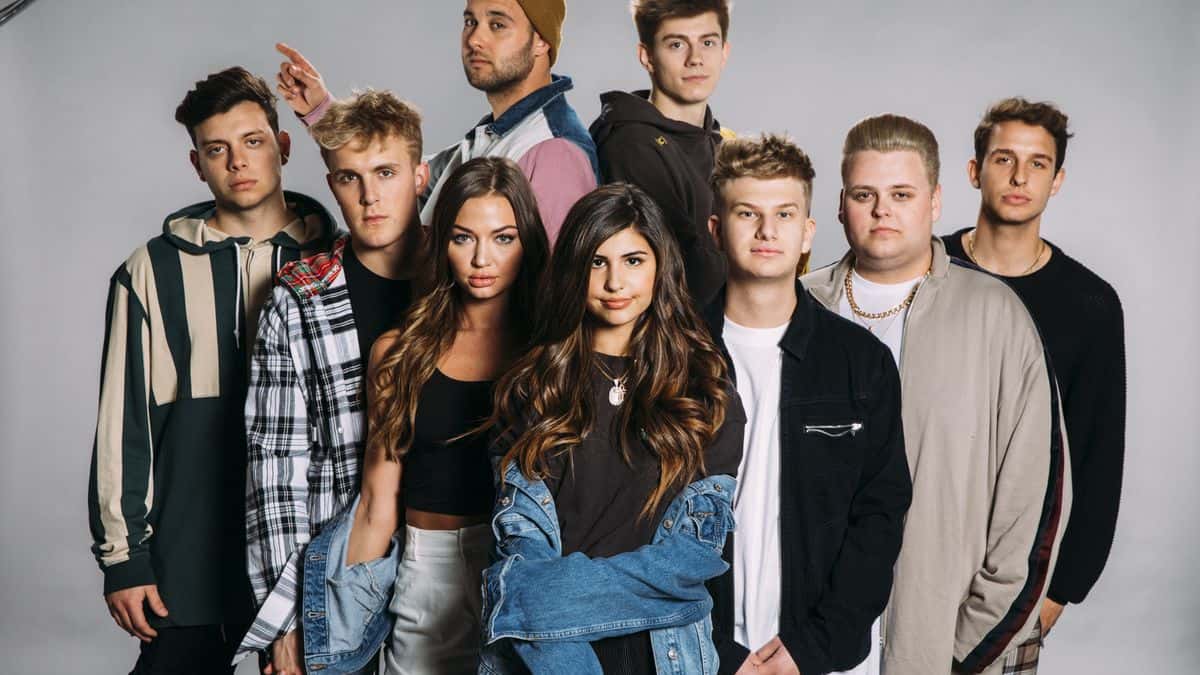 Content Creator Turned Boxer
I think it is fair to say that Jake did not always see himself turning into a professional boxer and that he kind of fell into the sport through a couple of happy coincidences. 
The idea of YouTubers turning off their monitors and going out into the real world to fight between the ropes is certainly one of the craziest things that the internet has ever facilitated. However, Jake's involvement didn't come along until his brother, Logan Paul, got involved in a mega fight with another famous YouTuber, KSI. 
After the KSI and Logan Paul fight was announced, there was a mad scramble to try and put together an undercard filled with other famous YouTubers to bring in more eyes and some professional boxing talents to lend some legitimacy to the whole thing. It wasn't long until the obvious undercard fight was chosen, a fight between the two younger brothers of the two headline fighters, Jake Paul and Deji. 
This fight took place on August 25, 2018, and was Jake's first real test in the sport of boxing, a test that, if he failed, he certainly would not be fighting the likes of Anderson Silva or Tyron Woodley today. However, he did win that first fight via technical knockout. Although, it was clear to see that there were still some big holes in his game and that he was far from the finished article. 
Jake would then have to wait for over a year for his next fight against another YouTuber, AnEsonGib. By all accounts, this bout was going to be a much tougher night for Jakes, with GIb showing great promise in his previous boxing fight. However, the Problem Child seemed to step up his game significantly, winning the fight in the first round after sending Gib to the canvas multiple times.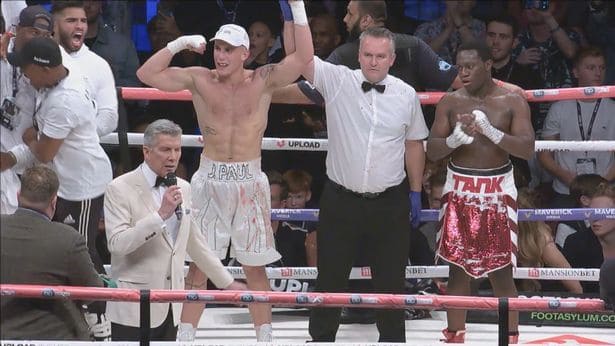 Going Mainstream
While these fights gave Jake some of his toughest rounds to date and some much-needed experience, I would say that they didn't really do anything for his overall image as a pro fighter. After all, he had only beaten fellow YouTubers by this point. 
So, for his second-ever professional bout, Jake decided to take on Nate Robinson, a retired professional basketball star who had plied his trade in the N.B.A. for many years. This fight, many thought, would be the one to expose Jake, as it was the first time he would compete against an actual professional athlete. However, the fight was a complete mismatch, with Paul displaying his obviously superior boxing talent, knocking out the former N.B.A. star in the second round.
While Jake kept winning, he also kept running his mouth, annoying many members of the traditional fight media and real fighters themselves, provoking many of them to offer him bouts over social media. Jake would, therefore, look to legitimize his name over his next couple of fights, taking on former Bellator and One F.C. champion Ben Askren and former U.F.C. champion Tyron Woodley.
Jake was simply too good for his opposition in both of these fights, sleeping both former M.M.A. fighters with very little difficulty. Jake also fought Woodley in a rematch sometime later, knocking him out for a second time. 
Jake's most recent match, fought against the incredibly talented Anderson Silva, took place on September 6, 2022. In a hard-fought battle, Jake managed to outpoint the aging Silva, using his youth and power to overwhelm the ex-UFC champion. In the end, Jake won by points.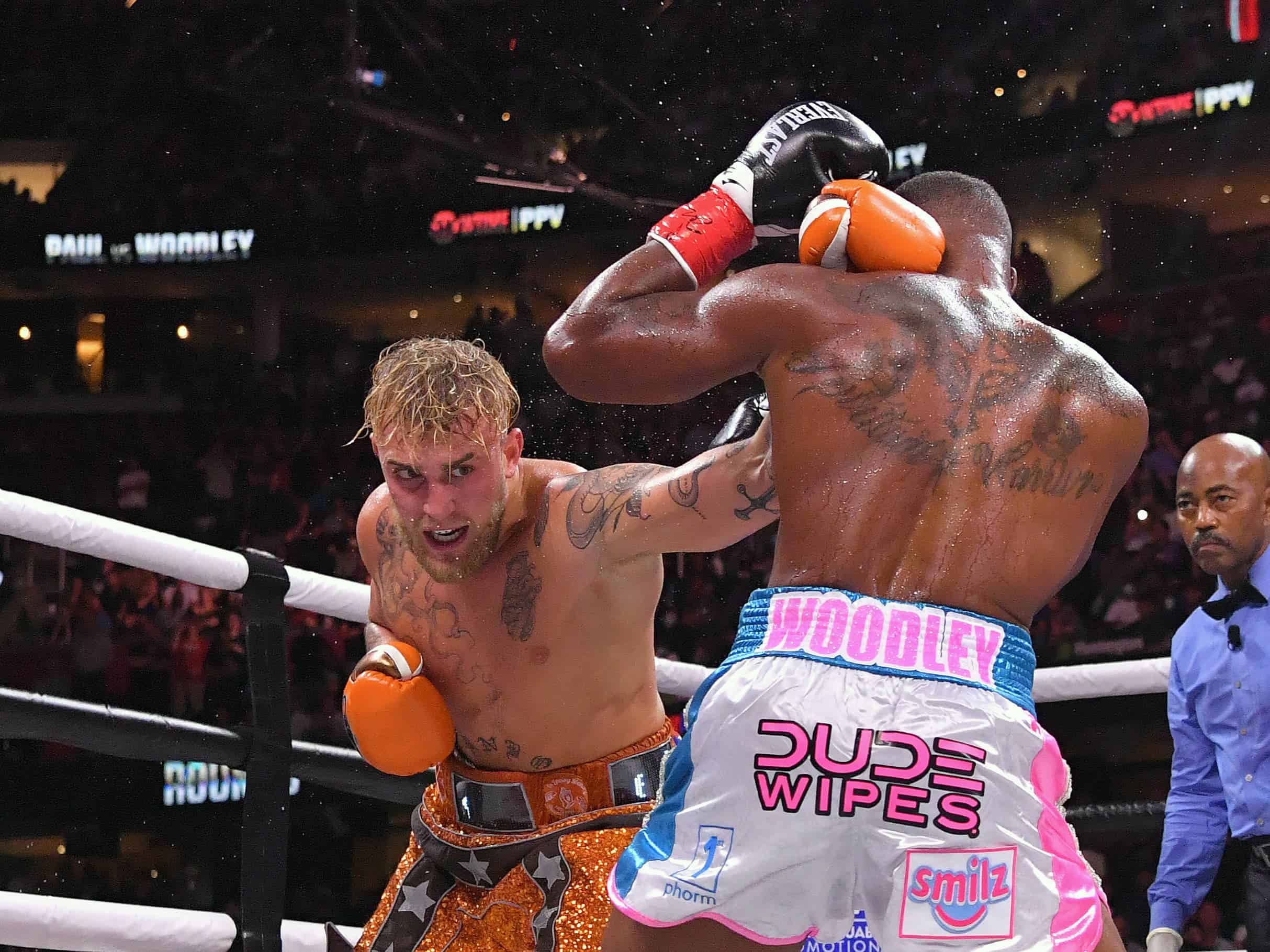 Key Relationships
Logan Paul
When we talk about Jake Paul, it is impossible not to mention his older brother. Logan Paul is seen by many, including me, as the main reason Jake entered the limelight so quickly after beginning his Vine and YouTube channels, with Logan always entering into these ventures first and garnering more subscribers in the meantime. 
In this sense, Logan is far more than just an older brother to Jake. He has been a mentor and inspiration for many of Jake's key career decisions. Even when it comes to boxing, it was Logan who jumped into the fray first.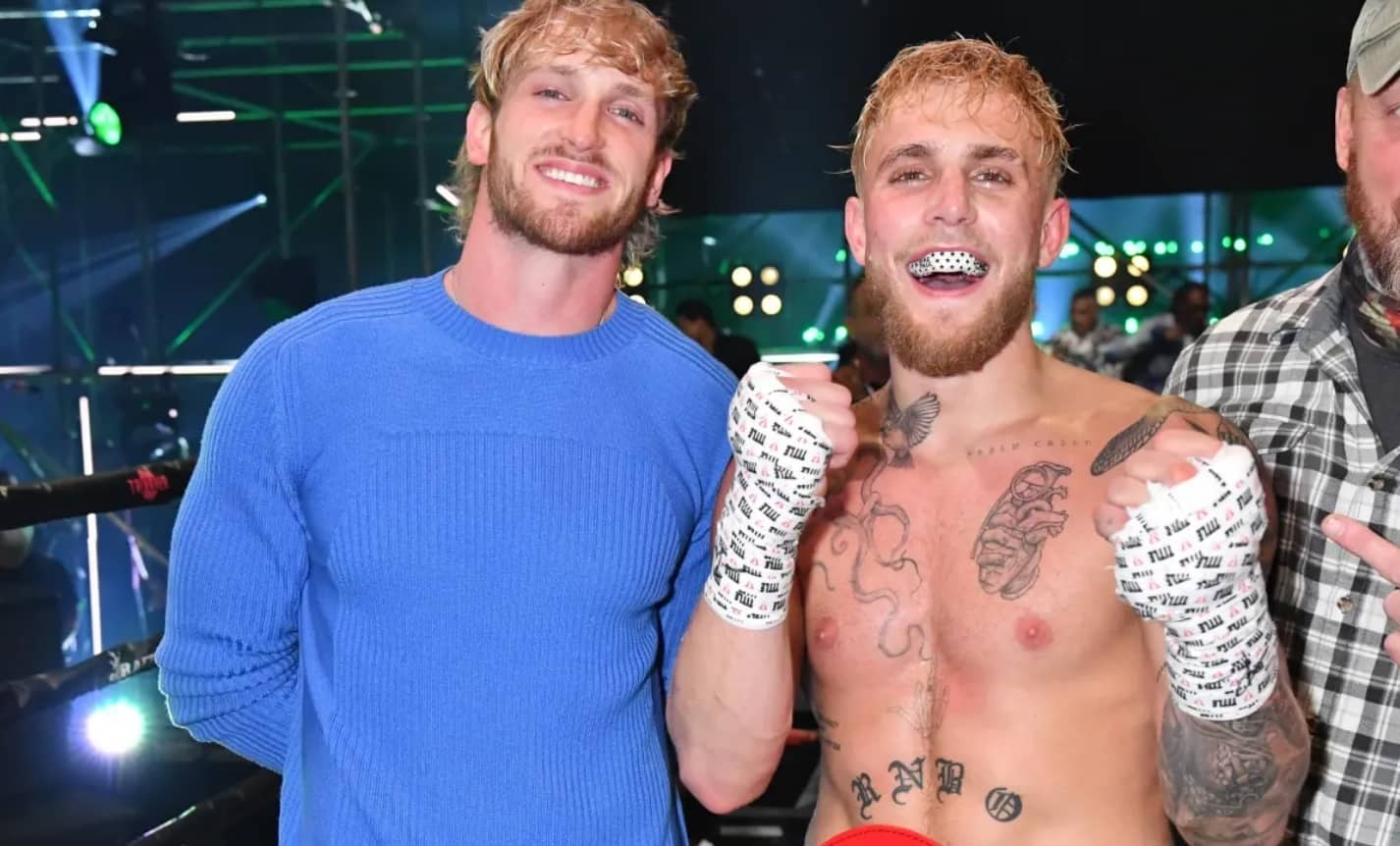 BJ Flores
When Jake began his boxing career, he first hired Milton Lacroix to be his head coach. However, in an interview with True Geordie, Paul stated that he "wanted to see who is out there. What are the coaches? What are the styles? Am I gonna like this person a little bit more? And so when I font in with Shane Mosley and BJ Flores up in Big Bear, that sort of just felt right; it felt like this is what I have been missing."
After Jake came together with Flores, the former title contender, and coaching ace, his boxing acumen increased tenfold, cementing their coach-and-student relationship.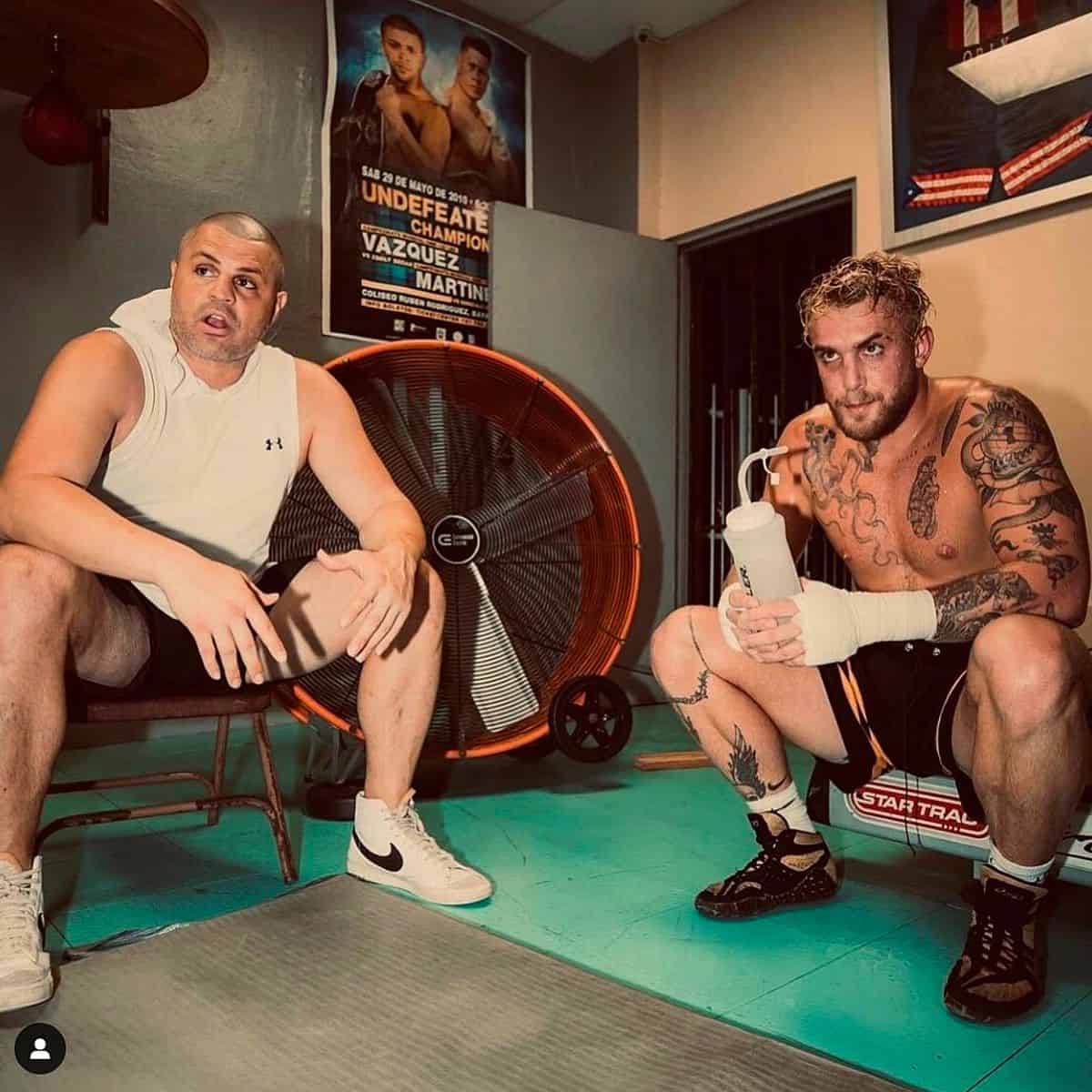 Biggest Controversies
Jake Paul is one of those celebrities that is very familiar with the idea of negative press. He has been involved in so many scandals at a young age that it would literally be too complicated to detail all of them here in one article. Therefore, let's take a look at his two biggest controversies to date and the consequences that came from them.
Arizona Mall Riot
In May 2020, the world was practically on fire after the horrible murder of George Floyd. This led to numerous riots across North America wherein property and homes were destroyed, not to mention serious acts of violence also occurred. 
Therefore, when footage emerged of Jake Paul and his friends entering a mall that was currently being looted and filming the scene, he was criticized heavily across the internet for seemingly engaging with the riot, supporting the looting. Another layer to this controversy is that most of the people who were looting appeared to be poor and marginalized people. Therefore, Jake being there as a rich, white man, appeared slightly ridiculous and in poor taste.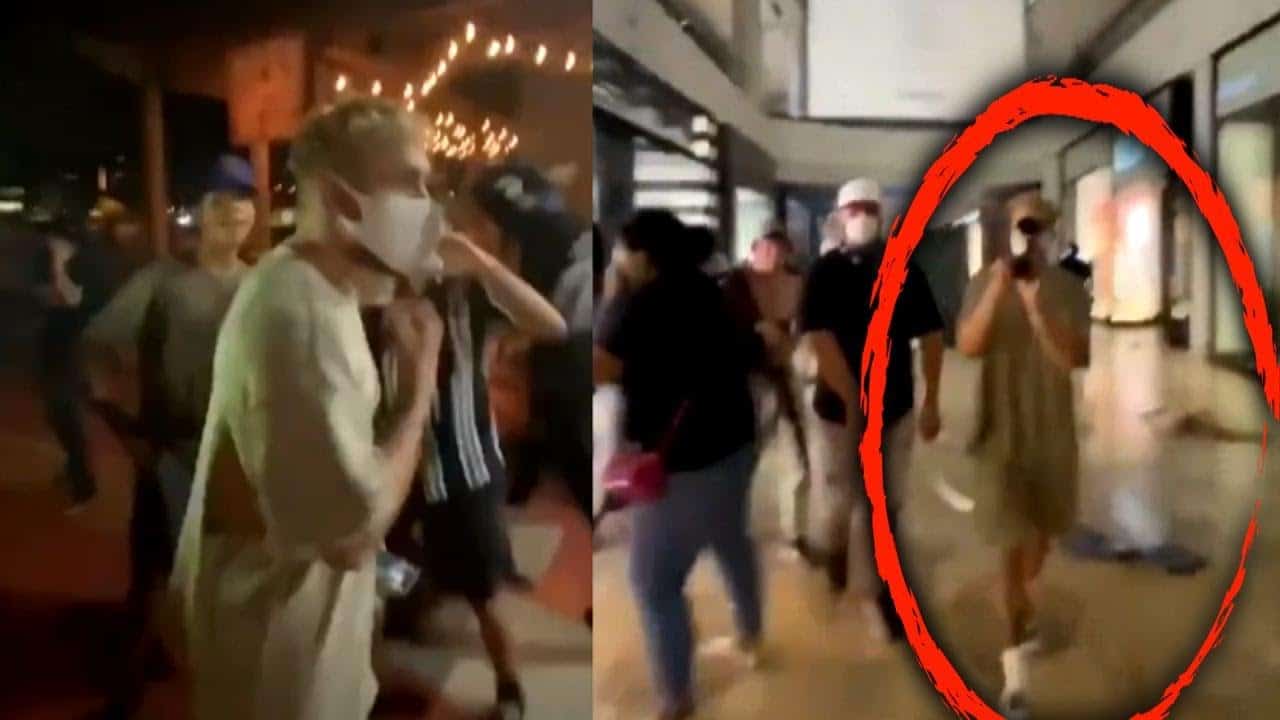 Sexual Assult Allegations
While this next topic is something that is never fun to read or write about, it is still incredibly important to note. Jake has been accused by two separate women of sexual assault over the years. 
The first allegation came in April 2021, when former Team10 member and now TikTok star Justine Paradise stated that Pual forced her into oral sex and touched her without consent way back in 2019. 
Following this allegation, model and actress Railey Lollie came out in the same month and accused the boxer of groping her and calling her "jailbait" back when she worked for him as a 17-year-old. 
Paul has denied both of these allegations and has stated that he takes them both very seriously. However, we still have no news regarding the outcomes of either allegation.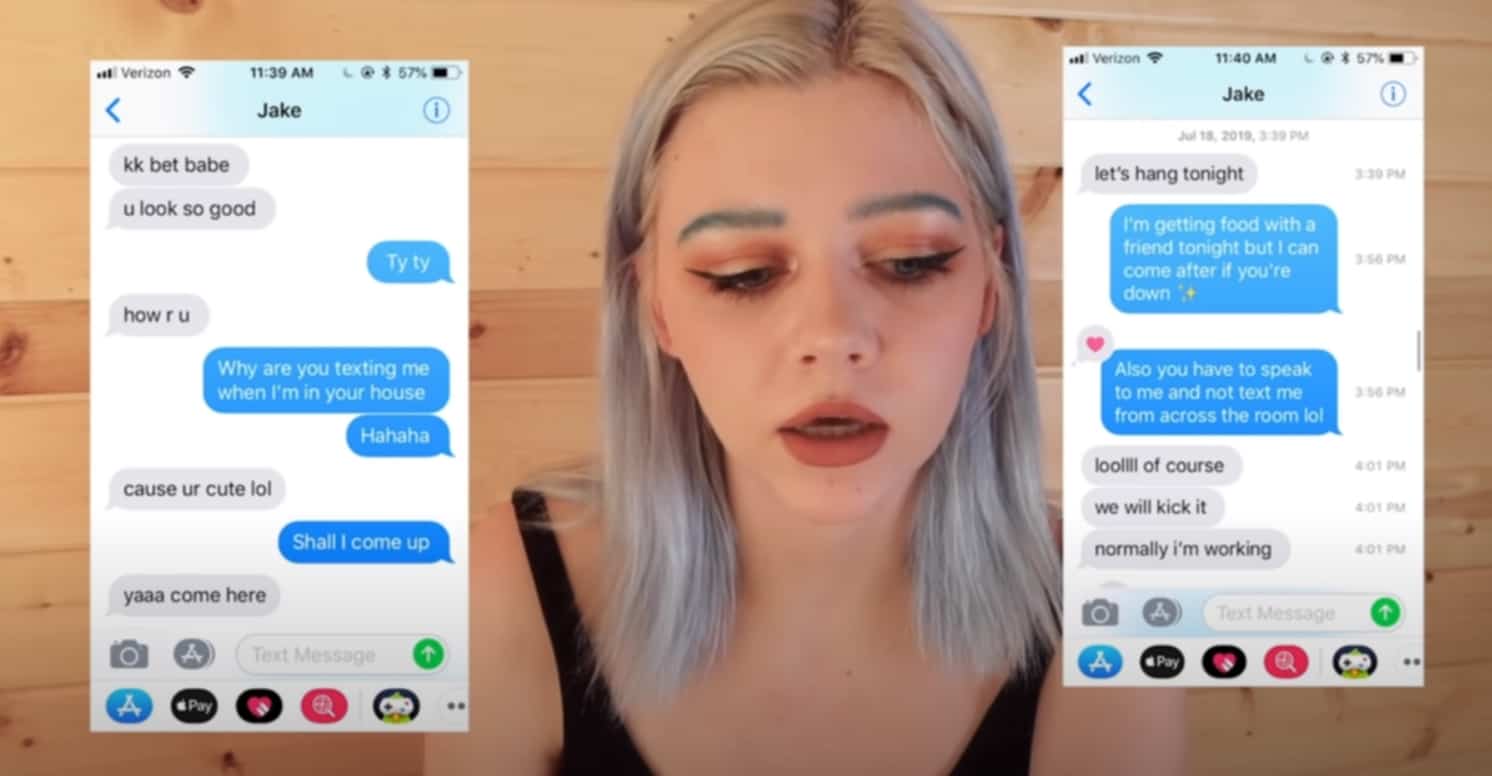 Personal Life
Paul has been famous for most of his young life. Therefore, most of his dating life has been fairly public, especially because he has chosen to date other content creators and others with massive platforms. 
His first famous and well-known relationship was with another YouTuber, Alissa Violet. However, after two years together, the pair broke up in 2018. After this, Paul seemed to bounce back fairly quickly, dating Erika Costell for a couple of months immediately after his break-up with Alissa. 
This relationship did not last long before Paul moved on to date Tana Mongeau, another American YouTuber. The pair dated intensely for six months before breaking up in January 2020. However, during their relationship, they appeared to get engaged, having a wedding ceremony sometime afterward.
Although many people, including myself, saw this wedding and the $50 live stream charge fans would need to pay to see the marriage for what it was, a stunt to boost their image. After the pair split, Paul was single for less than a month before dating Julia Rose, an American Model.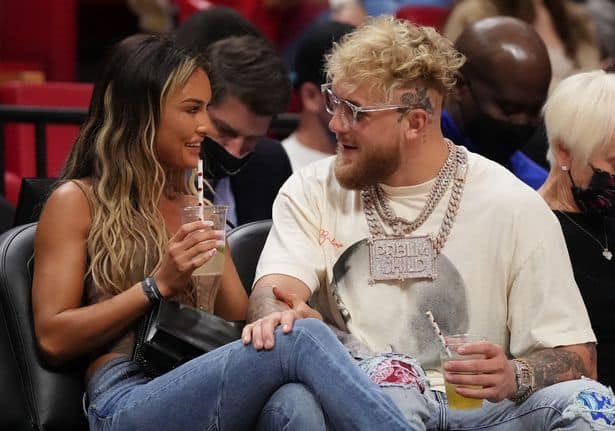 Net Worth
As with most content creators and YouTube stars, it is very hard to know just how much Jake Paul makes on a monthly basis or how much he is worth overall. However, based on all the information we currently have regarding YouTube pay rate and fight purses, we can estimate that Jake Paul is worth approximately $30 million. 
Jake Paul Quotes
To his subscribers after a series of negative articles were released about him.
"I'm gonna forget all the negative press and focus on being the best version of myself."
To his fans, when talking about how he found success on YouTube.
"When I stopped caring about every other content creator, I became the best one.
How he became successful at such a young age and navigated the business world.
"I studied everyone in the entertainment business: Dr. Dre, Diddy, everyone. Rob Dyrdek was big for me. He would get 2 million views a week on 'Rob and Big,' and from that sprung everything: D.C. shoes, Monster Energy, 'Fantasy Factory,' everything."
Jake Paul Videos
Pre-Fight Vlog on fighting Anderson Silva
Pro Boxer Life Vlog
Jake Paul vs. Nate Robinson
Becoming a Real Problem
As you can tell from this biography, Jake has managed to excel in almost every area of media and sport that he has turned his mind to. However, during this time, the attitude and self-assuredness that have helped get him to where he is today have certainly rubbed a few people up the wrong way, somewhat tainting any potential legacy or career as a pro boxer he may have. After all, people hate him so much that they still, to this day, claim that his boxing victories are all from fixed fights, 
However, I am not one of those people, and I must say that while I may not like Jake as a person, I do respect his accomplishments. With all that being said, I hope you enjoyed this bio, and thank you for reading Pro Sports Bio.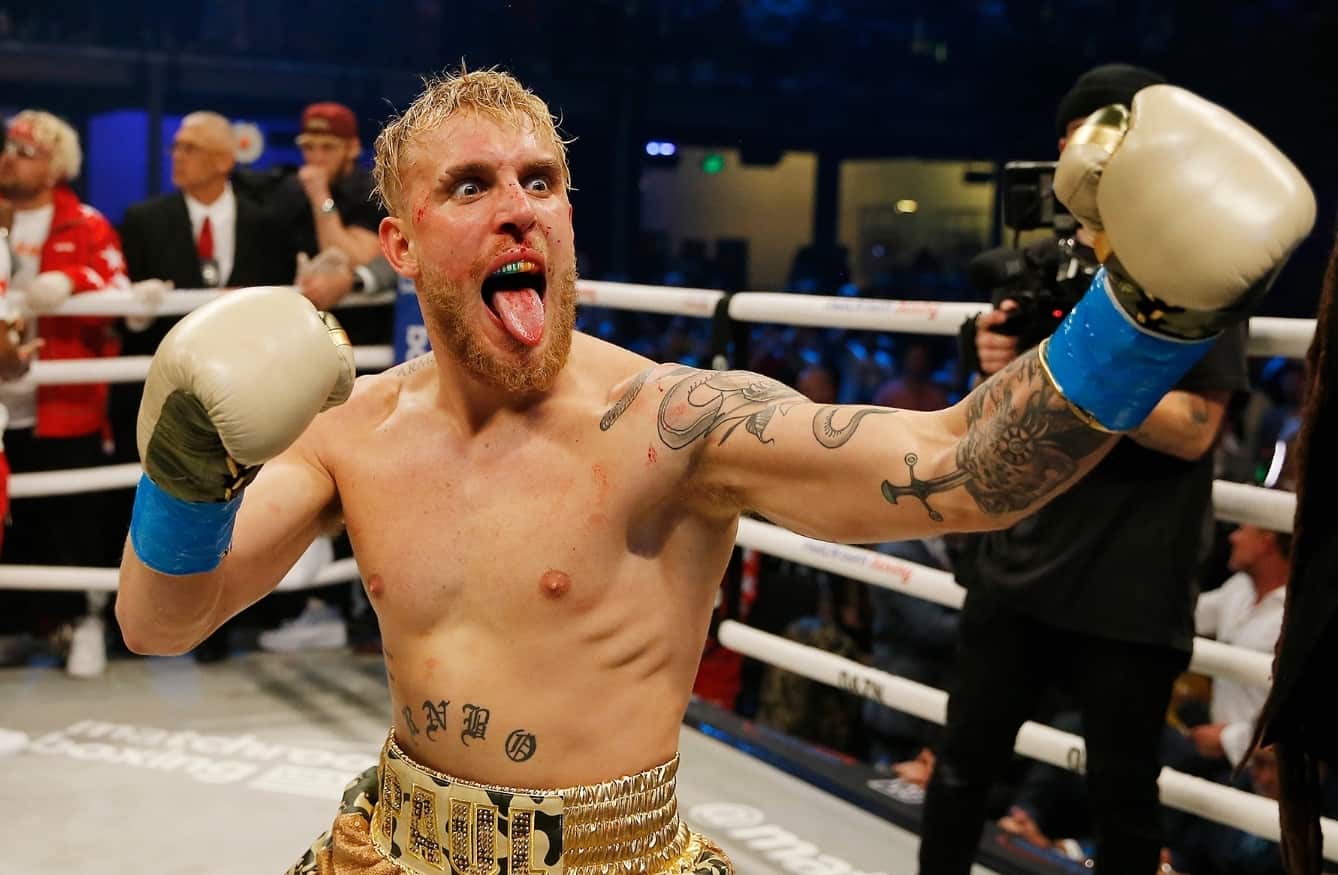 Frequently Asked Questions
Question: Did Jake Paul call out Nate Diaz?
Answer: Prior to his fight with Anderson Silva, Paul and Diaz have swapped heated words over Twitter numerous times. However, it wasn't until the post-fight interview after his victory over Anderson Silva that Paul officially called out the former U.F.C. fighter, who had recently completed his contract with the promotion. Paul took the mic after his bout with Silva and stated, "everyone wants that fight; let's do it in the ring."
Question: Will Jake Paul ever fight Tommy Fury?
Answer: In the world of combat sports, one can never say never. After all, who would have expected a YouTuber to beat Anderson Silva in a fight even five years ago? While the Tommy Fury and Paul fight is no longer likely, with Paul seemingly moving onto bigger and more attractive opponents, the fight is still possible with some pretty real beef existing between the two men. 
Question: Did Jake Paul beat Anderson Silva?
Answer: In a fight that earned Paul a lot of respect, he went the distance with one of the greatest strikers in U.F.C. history, coming out on top on the judge's scorecards after sitting Silva on the canvas multiple times throughout the fight.
Continue reading related boxing star bios: