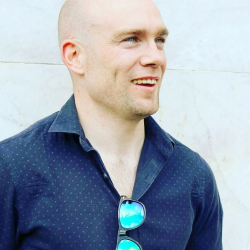 Latest posts by Joe Elvin
(see all)
Brian Hollins is most famous for being the husband of United States soccer superstar Carli Lloyd.
However, he did have an athletic career of his own for some time as a golfer.
He even qualified for the U.S Open in 2015.
So, in this Brian Hollins bio, we'll discover more about the life and career of Brian Hollins.
Brian Hollins Quick Facts
Full Name:

Brian Hollins

Birth Date:

June 14, 1984

Birth Place:

Delran Township, New Jersey

Nickname

none

Nationality:

United State Citizen

Children:

none

Partner:

Carli Lloyd 

Profession: 

Golfer 

Social Media:

none

Notable Personal Awards
Salary:

In 2021, he was estimated to have amassed a net worth of approximately $1.5 million. 
Brian Hollins Birthplace and Early Life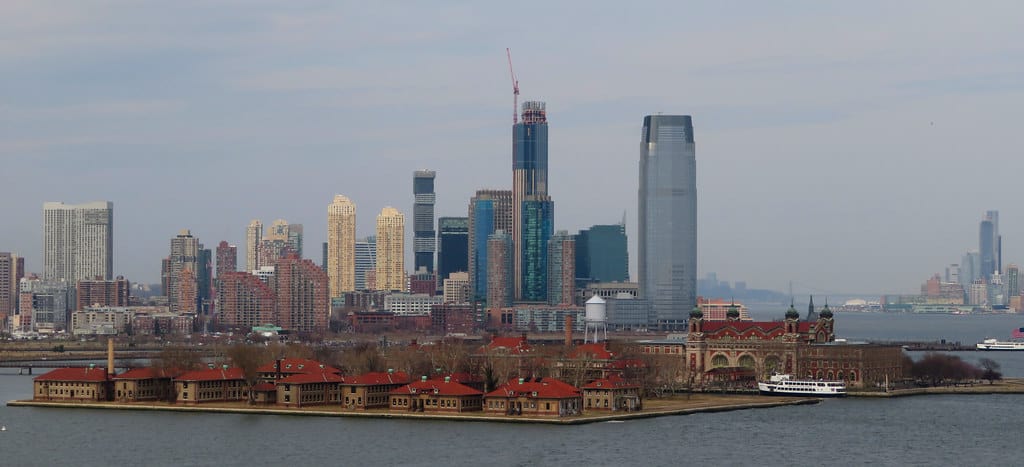 Brian Hollins was born in Delara Township, New Jersey, on July 14, 1984. 
There isn't too much published about Brian Hollins' early life since he is a reasonably private man. Also, there is rarely much interest in this type of thing unless professional golfers make it to the big time; the PGA tour.
With that said, it can be assumed that he spent a lot of his teenage years practicing and enjoying the game of golf. 
Indeed, his talent allowed him to turn professional, performing on the Hooters and Tarheel tours for some time. 
He met his wife, Carli Lloyd, at high school. They were neighbors during this time. This "girl next door" would grow up to be a professional athlete too. She is currently the second-most capped U.S women's soccer player of all time. This love story has taken some public interest, albeit primarily because of Carli's fame.
Hollins completed his high school at Delran High School, located in New Jersey. 
After that, he enrolled in the South Golf Academy in Altamonte Spring, Florida, an educational institute dedicated to enhancing students' golf skills as well as potentially preparing them for a career outside of the sport. It was here he developed the skills that allowed him to turn professional.   
Carli Lloyd's husband Brian has also been a devoted fan of his wife's sporting endeavors, and has followed her as she played for a laundry list of teams such as Sky Blue FC, Njny Gotham FC, Chicago Red Stars, Rutgers University, and of course, during her time with the US Womens Team, where she would play in the Womens World Cup, the Summer Olympics and rack up tonnes of caps in the process.
Brian Hollins Golf Career
He might not be excited to admit it, but Brian Hollins only really remains in the public eye due to the sporting success of his wife, Carli Lloyd. Despite his stint as a professional golfer.
Carli Lloyd amassed 316 caps for the United States women's soccer team, which is the second-highest amount in history. She scored 134 goals for the team and picked up two Olympic gold medals during her career.
Meanwhile, Professional golfer Brian Hollins never qualified for the PGA Tour and only appeared in one major golf tournament, the 2015 U.S Open. Meaning that he would always play second fiddle to the American professional soccer player, at least in a sporting arena.
Brian began his professional golf career after completing his training at the South Golf Academy in Altamonte Springs, Florida. He turned professional, spending some time on the Hooters and Tarheel tours, but never qualified for the PGA Tour.
He qualified for the 2015 U.S Open through local qualifying at Laurel Creek Country Club, but that's as far as his credentials go.
He currently works as a professional golf assistant with the 'Trenton Country Club' in New Jersey and has also had spells working at Will Brook Country Club and Laurel Creek Country Club. So when it comes to balancing professional life and personal life, Brian has a much easier time than his Womens World Cup winning wife.
Brian Hollins Greatest Moments Caught On Video
A memory of the wedding of Brian Hollins and his wife Carli Lloyd, plus details about his marriage.
Brian Hollins Family
Carly Lloyd is a two-time women's World Cup champion and a two-time Olympic gold medalist with the United States national soccer team. 
Brian has been a very private person with his family. He was born in the small town of Delran, New Jersey, United States of America. His father is Bobby Hollins. Unfortunately, there is no more available information about his siblings and childhood.
Brian met his wife, Carli Lloyd, in 2001 while they were both in high school. They were married on November 4, 2016, in Puerto Morelos, Mexico.
Their wedding ceremony took place along the Riviera Maya, an incredible tourist district south of Cancun. It was a low-key event for family and close friends only. Carli wore a strapless gown from designer Matthew Christopher's Fall 2016 collection.
Carli Lloyd is a Women's World Cup champion and a two-time Olympic gold medalist with the U.S. women's soccer team. On top of that, she's recognized as one of the best female players of all time. She was awarded the FIFA World Player Of The Year award in 2015 and 2016.  
The two first met in their second year at Delran High School in 2001. They eventually started a relationship and dated for almost 16 years. They were neighbors in the town of Delran, New Jersey. They lived opposite each other close to the "Campo Vermes." 
Brian and Carli live in Mount Laurel, New Jersey. As of 2022, they don't have any children. Carli Lloyd announced that this year would be her last as a professional soccer player. 
Carli Lloyd has gone on record as saying she felt pleased because her family was with her throughout her career. Her husband Brian has been offering her most significant support during these years, always motivating her to continue with her goals. In an interview with 'Sports Illustrated,' Brian said that Carli has been "by far the most competitive person" he has ever met.
Now, after Carli's retirement, they will have more time to be together.
Brian Hollins Frequently Asked Questions
Question: What is Brian Hollins age? 
Answer: Brian Hollins was born in 1984 and celebrated his birthday on July 14. In 2021, he turned 37 years old. Brian Hollins is a cancer zodiac sign; the people of these signs have the characteristics that they are sensitive, passionate, and talented simultaneously.
Question: Who is Brian Hollins' wife?  
Answer: Brian Hollins is married to ex-pro soccer player Carli Lloyd. Brian and Carli's love started in 2001. They were neighbors and good friends. In 2001 they started dating, and they got engaged in 2013. They currently live happily together in Mount Laurel, New Jersey.
Question: How much does Brian Hollins earn per year?
Answer: Brian Hollins trained at the Golf Academy of South in Altamonte Spring, Florida. Sometime later, he became a professional golfer in this field.
Shortly after that, he competed on both the Hooters and Tarheel Tours and even qualified for the 2015 U.S. Open. 
As a professional golfer, he worked at the Laurel Creek Country Club for three full years.
A professional golfer earns an average salary between $35,000 to $80,000 annually at Trenton Country Club.
In 2021, his net worth was estimated to be around $1.5 million.
—
Image credits:
Source articles: