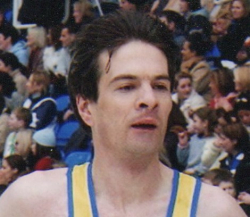 Latest posts by Stephen Hands
(see all)
George Best was one of the most gifted forwards to grace the game of soccer. Quick, two-footed, and blessed with incredible balance, Best left defenders in his wake. He was also strong. Best played in the days when, putting it politely, defenders were allowed to tackle with a little more freedom. George Best rode the sort of tackles that would see many modern players rolling on the ground demanding a red card for their opponent. The ball seemed tied to his boots with the proverbial string.
My father would always tell me no one had come close to George Best since. Fortunately, we can still watch clips of the man in action. Football did not have millions to spend on pitches when Best played either. The first thing that strikes you watching clips of the maestro at work are the pitches. Some resemble what can only be termed a plowed field. Yet the ball was always under Best's spell.
George Best was the soccer superstar of his day. He was one of the Manchester United forward line known as the Holy Trinity, and a vital part in his team winning the 1968 European Cup. Sadly, throughout most of his career, George Best struggled with alcoholism. He gained celebrity status, and his lifestyle off the pitch drew as much attention in the press as his brilliance on it. His style and looks epitomized the swinging sixties.
Best received a liver transplant in 2002. He died in 2005 following complications with immuno-suppressant drugs required after the transplant. However, for any football fan, it is the smile he brought to your face as he bamboozled yet another defender that is the enduring memory. He scored 179 goals in 470 appearances for Manchester United.
In this bio, I shall look at the career of this talented footballer, as well as his humble beginnings. George Best arrived in Manchester as a shy boy from Belfast, before the pressures of his celebrity status took their toll.
George Best Quick Facts
Full Name George Best
Birth Date May 22, 1946
Birth Place Belfast, Northern Ireland
Nick Name El Beatle
Nationality Northern Irish
Siblings Four sisters, Carol, Julie, Barbara, and Grace, and one brother, Ian.
Children Calum Best
Spouse Angie Best married 1978, divorced 1986, and Alex Best married 1995, divorced 2004.
Profession Professional soccer player
Salary $60,000
Net Worth $250,000
Social Media Not applicable
Awards Ballon d'Or 1968, Footballer of the Year 1968
Last Updated August 2022
George Best Birthplace and Early Life
George Best was born on May 22, 1946, to parents Richard 'Dickie' Best and Anne Best. He had four sisters and one brother and they grew up on the Cregagh estate in Belfast, Northern Ireland. A quirk of his early life centers around his birth certificate. This shows the future soccer star was initially called Ronald Samuel Best. His name was changed to George by the time of his baptism. The reasons behind this discrepancy in the name are a mystery to even family members.
George Best was football mad from an early age, and like many kids would spend hours kicking a ball around. He was also an intelligent boy. He passed his 11-plus exams and attended a grammar school, Grosvenor High, in Belfast. Unfortunately, the school was geared toward rugby and not soccer. An unsettled Best started to play truant and he was eventually moved to Lisnasharragh secondary school. Here Best was back among friends and at a school where he was once again able to play football.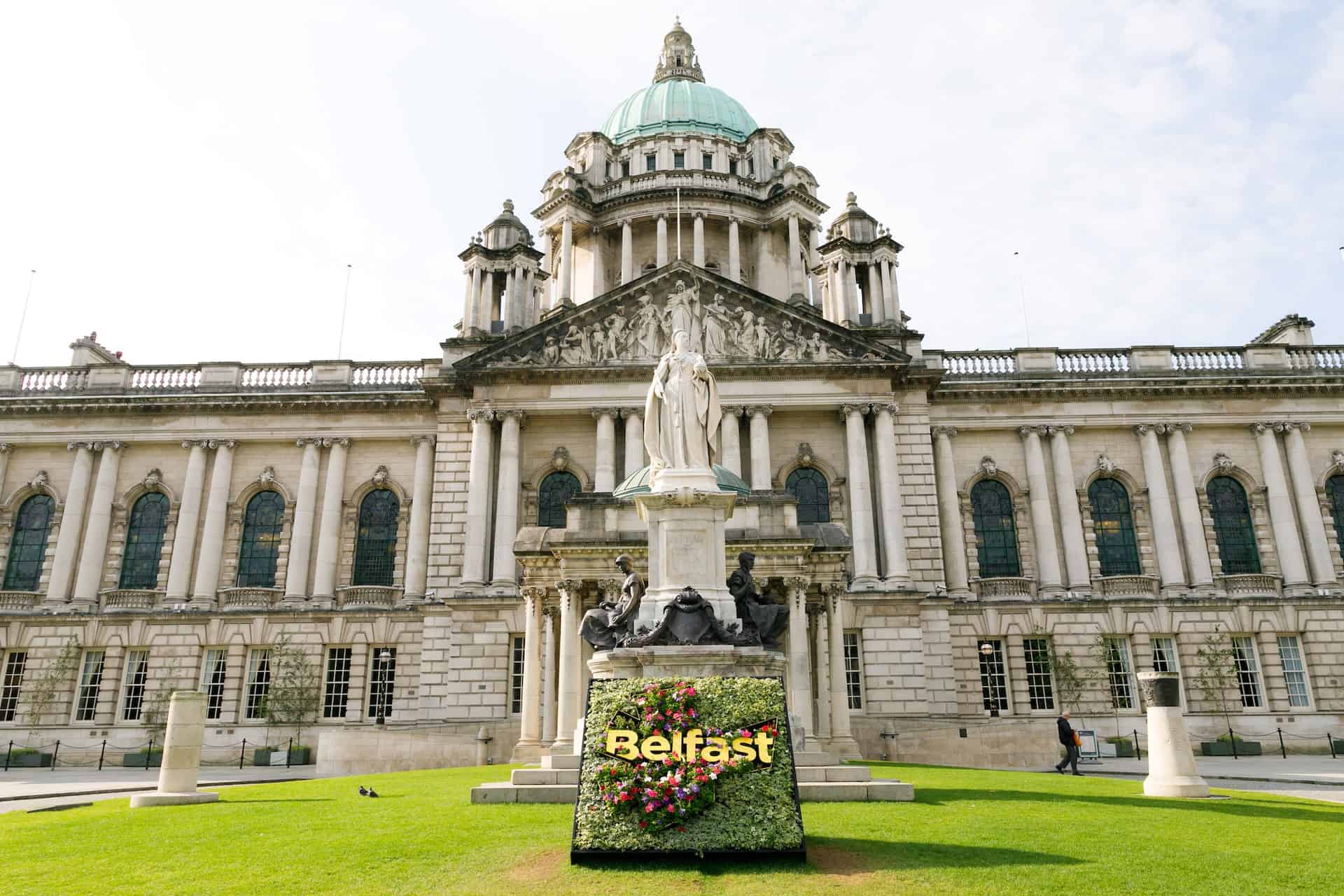 Soccer history may have been so different. While still young George Best had been told he would never be a professional soccer player because he was too small and light. Indeed, Glentoran turned him down for this very reason. Telling someone they are not good enough to play soccer just because of their size and weight was as stupid then as it remains now. Talent is talent and if you're good enough you're big enough. Lionel Messi is smaller than George Best and seems to have done ok in the game.
Glentoran's loss was to be Manchester United and the world's gain. Best was spotted by Manchester United's renowned scout Bob Bishop, who wrote to United manager Matt Busby to say 'I think I've found you a genius.' It was a bold claim, but one that would look good on his CV later. Best impressed at his trial and in 1961 he signed for Manchester United.
George Best Professional Career
The move from Belfast to a huge club like Manchester United must have been intimidating to a young and shy George Best. The homesickness quickly set in, and he returned home within just two days. However, helped by his father and United manager Matt Busby, Best returned, spending two years as an apprentice in the club's youth set-up. Busby no doubt saw the future talent as he allowed Best to develop in his own way while training with boys who were older than him.
George Best made his debut for Manchester United's senior team in September 1963. Best was still only 17 but was as calm as anyone in the changing room before the game. His confidence in his ability was rightly placed, and he helped United to a one-nil win against West Bromwich Albion. However, he hadn't made the big time just yet as he was returned to the Reserve team for the next three months. His next chance came in a home match against Burnley. Best scored the first of his 179 goals for the club in a 5-1 win. The superstar had arrived.
A Defender's Nightmare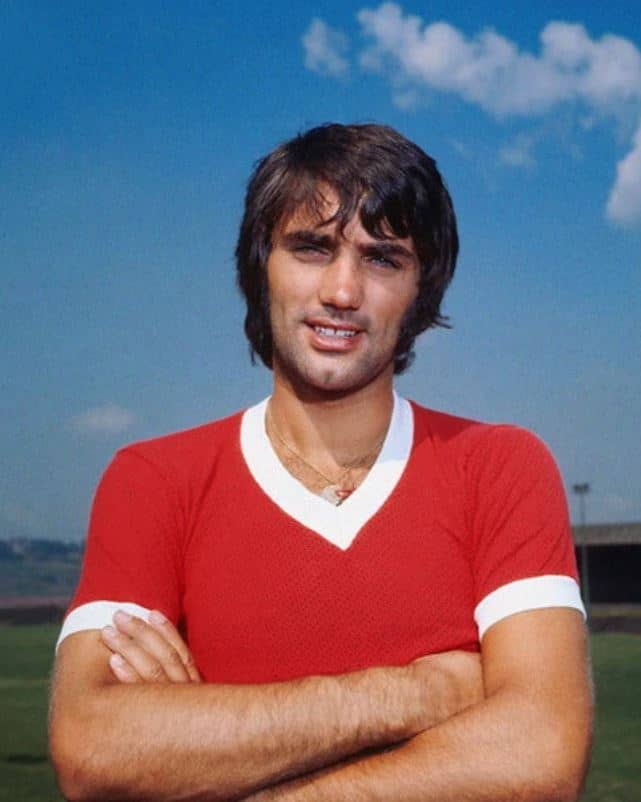 Defeat to West Ham in the semi-final in 1964 denied Best the chance to become the youngest player to feature in the F. A Cup final. The 1964-65 season would soon make up for this disappointment. Best was now an integral part of the side, and defenders were taking note. Best's dribbling skills and technique were second to none. Defenders tried ever more physical ways to stop the young striker from going on mazy runs where he could go past countless players with ease. Matt Busby countered this threat by stepping up the physical nature of the challenges on his 'boy wonder' in training.
He need not have worried about Best. He was a ridiculously strong player, with the heart to match. Watching him ride the tackles as they came flying in is both thrilling and highly rewarding. Best was key to Manchester United winning the First Division league title in the 1964-65 season. However, they lost in the semi-final of the F. A Cup for the second consecutive year, denying the club a shot at winning the double. Best contributed 10 goals in 41 appearances.
El Beatle
Manchester United was back in the European Cup. This was an exciting moment as well as a poignant one. The last European Cup campaign involved the team known as the Busby Babes and ended with the Munich Air Disaster in 1958. The disaster claimed 23 lives. In 1966, European Cup memories would be brighter, with George Best to the fore.
Best lit up the quarter-final, scoring twice in a 4-2 win against Benfica in Portugal. He was still just 19 years old, but the world saw the incredible ability of this rising star. His performance resonated so strongly with the press in Portugal that they labeled him the 'Fifth Beatle' which soon became 'El Beatle.' Best scored twice in an opening 10-minute salvo as United won 5-1. The way United destroyed a talented side like Benfica resonated around the footballing world. It also thrust George Best into the limelight.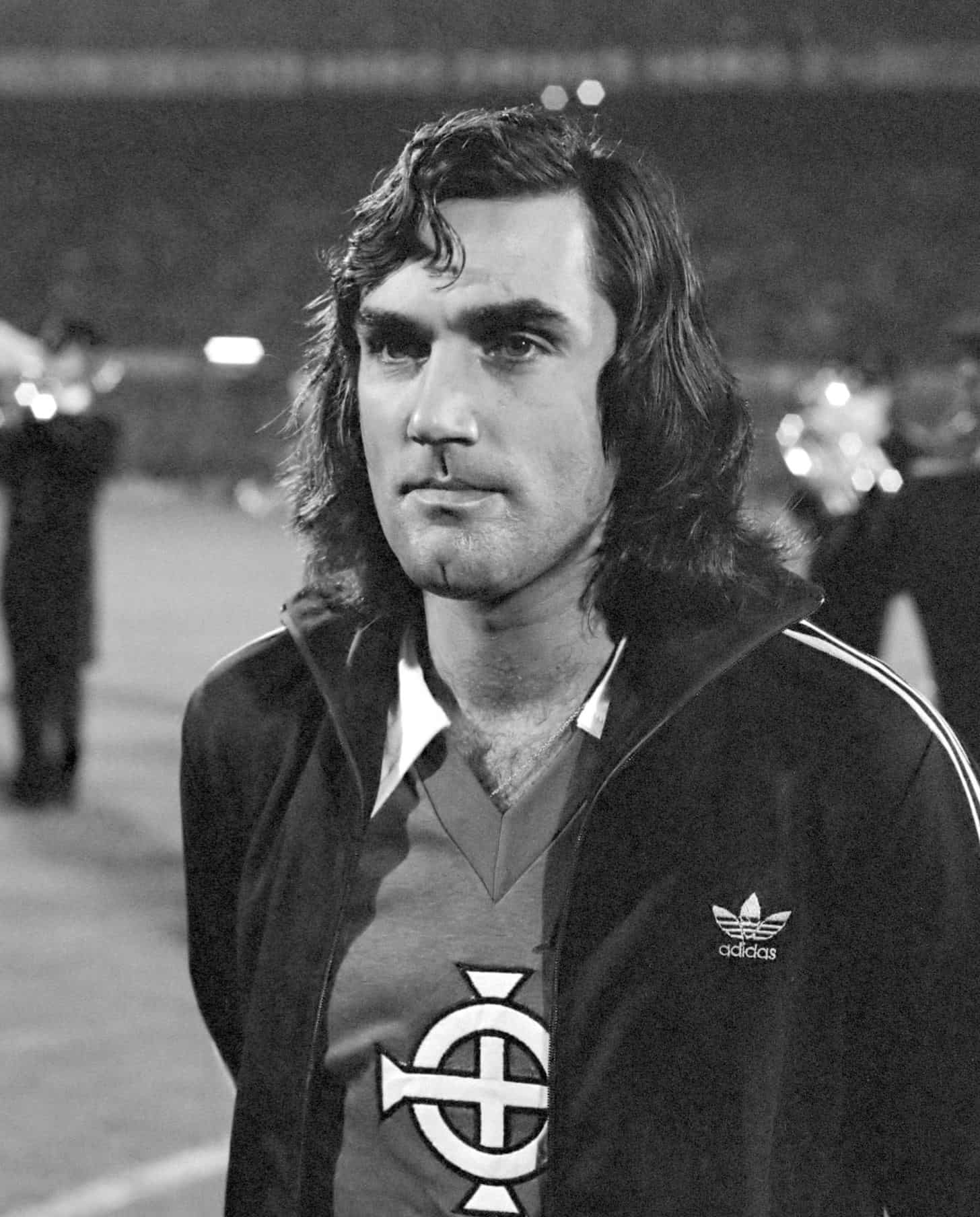 Manchester United lost the semi-final against Partizan Belgrade. However, a knee injury curtailed Best's season before this game in 1966, although he did manage to play the final league match of the campaign. Manchester United won the First Division title again the following season, providing another pop at European glory in 1968.
European Cup Glory
George Best was firing in the goals at a regular rate during the 1967-8 season. It was his most prolific campaign, with Best notching an impressive 32 goals in all competitions. It still wasn't good enough to claim the league title. Near neighbors, Manchester City saw to that. City winning the title was not the regular occurrence we see today. Indeed, Manchester City would have to wait until the 2011-12 campaign to win the top flight in English football again. Manchester United's wait for glory was considerably less.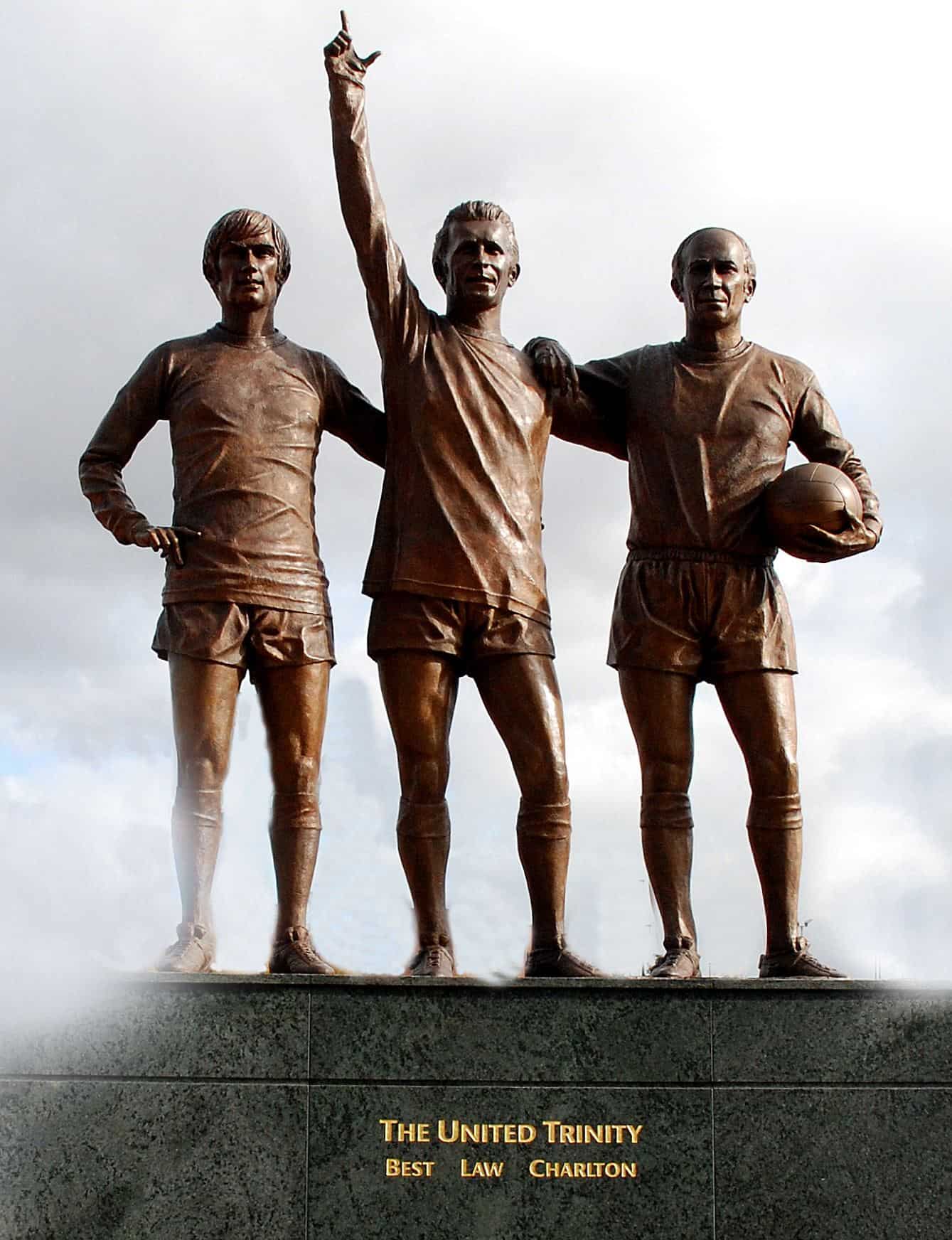 A sell-out crowd at Wembley stadium and an estimated 250 million worldwide television audience saw Manchester United win the 1968 European Cup. The Holy Trinity forward line of Bobby Charlton, Dennis Law, and George Best were at their peak, although Law missed the final through injury. Best scored a classy second goal for Manchester United as they beat Benfica 4-1 after extra-time. Manchester United was the first English team to win this prestigious cup. Celtic won the competition the previous year to become the first British side to win the trophy.
The performance against Benfica intensified the public interest in the charismatic George Best. His incredible season was recognized with the award for Footballer of the Year at home and the highly prestigious Ballon d'Or award.
The End of an Era
George Best was still only 22 years old when United lifted the European Cup. Yet, it was the only title Best would win. His club was a disappointing 11th in the first division the following season. It marked the start of a decline in United's fortunes, one mirrored by Best's form. However, Best was still Manchester United's top goal scorer for six consecutive seasons. In an F. A cup tie against Northampton in 1970 Best scored 6 goals in an 8-2 win.
By now, Matt Busby had left as manager, and Best increasingly felt he was carrying the team. His off-field lifestyle and excessive drinking combined with a falling out of love with the game. Best could still provide moments of sheer brilliance, but his form was erratic. Suspensions and disciplinary issues crept into his game. He quit Manchester United briefly in 1972, before making a comeback. His concerns about how the club was being run remained.
It all came to a head on New Year's day 1974. This would be George Best's final appearance in a Manchester United shirt. United lost 3-0 to QPR, with one reporter remarking how Best seemed to lack the burst of speed that used to take him away from defenders. He was dropped by manager Tommy Docherty and never played for the club again. In his Manchester United career, this enigmatic crowd pleaser scored a remarkable 179 goals, largely coming in off the wing, in 470 appearances.
Post Manchester United
After leaving Manchester, George Best became a bit of a journeyman. He played for clubs in a host of countries, including Australia, the US, and South Africa. Back in the UK, he played for Fulham in the second division, as well as Stockport County in the old fourth division. He even had a spell playing for Dunstable in the Southern League. However, none of these spells lasted very long, and nor were they particularly successful. There were still flashes of the George Best brilliance of old, but too few and far between.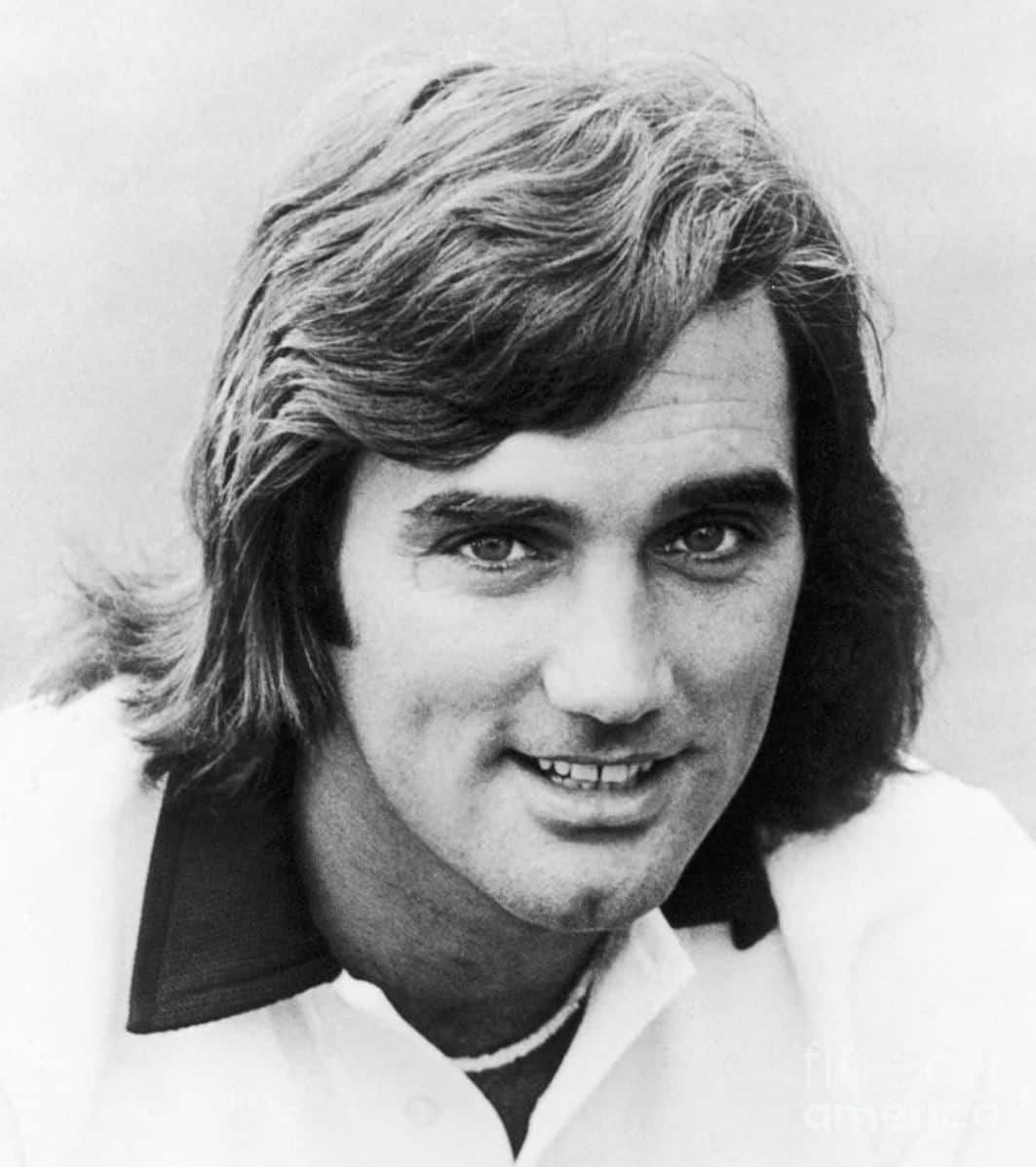 Best's struggle with alcoholism continued to be at the cost of his football. While playing for Hibernian in Scotland, it was reported he was sacked for going on a huge drinking session with the French rugby team. He was brought back to the club soon after. The one thing which had not changed was his star attraction, swelling gates wherever he played. Eventually, in 1983, George Best called time on a glittering career that promised so much more.
Northern Ireland
George Best represented his country 37 times, scoring 9 goals. He made his debut in April 1964, a month before his 18th birthday. However, Northern Ireland never qualified for a major tournament during Best's international career. They were close to reaching the 1966 World Cup in England. However, they could only draw against Albania in a match they needed to win. George Best is often regarded as the best player never to have played in a World Cup.
Best's international career contained one of his most well-known moments. Playing against England, Best flicked the ball away from goalkeeper Gordon Banks just as Banks was about to kick the ball downfield from his hands. Best rushed on to the loose ball to put it in the net. The goal was disqualified, but the clip of his sharp thinking and equally sharp response to get to the ball first is an example of a great striker's brain at work.
George Best Video
A selection of spectacular goals.
The match that earned best his nickname as El Beatle.
Recollection of George Best's audacious disallowed goal against England.
The dribbling wizard at work.
George Best Retirement and Post Professional
After retiring, George Best became a popular after-dinner speaker as well as a television pundit. However, the disease which is alcoholism continued to plague him. Best arrived in Manchester as a shy teenager but soon became a huge celebrity. Yet the pressure of the spotlight, both on and off the pitch contributed to Best drinking heavily. Not long after quitting the game he was arrested for drunk driving and assaulting a policeman. He spent Christmas in prison.
Best tried to address his alcoholism but continued to relapse. His appearance on the popular Terry Wogan chat show was uncomfortable viewing. The public saw first-hand a drunk George Best in this ill-fated interview. Eventually, the excessive drinking reduced the function of his liver to a dangerous level. In 2002 Best had a liver transplant, yet sadly he would return to drink.
George Best died on November 25, 2005, from complications with the drugs he required to prevent his body from rejecting his new liver. Around 100,000 mourners lined the funeral route in Belfast. He will be rightly remembered for his ridiculous ability with a ball at his feet. He gave a lot of people a lot of pleasure, including my father. Belfast subsequently named its airport after one of its favorite sons.
George Best Family
George Best led a playboy lifestyle aided by his celebrity status. He was linked with prominent stars of the day including actresses Susan George and Sinead Cusack. He met his first wife, Angie, at a dinner party in Los Angeles in 1975. She was a model who had been a 'bunny' at the Playboy club in London. They married in 1978, and their son Calum was born in 1981. However, the marriage would soon start to falter, with Best's alcoholism a constant strain. The couple divorced in 1986.
In 1995, George Best married for the second time. His second wife was Alexandra 'Alex' Pursey and they were married in London. A former air hostess and a model and author, Alex was 27 years younger than Best. The couple did not have any children and divorced in 2004. It was reported that Best's return to drinking after his liver transplant was a major factor in the couple's separation.
George Best Net Worth and Career Earnings
George Best's net worth was estimated at $250,000 at the time of his death in 2005. Salaries in football at that time were on the rise but were nowhere near the astronomical sums today's top players can earn. Best became the first player to earn £1000 a week in 1968, equivalent to nearly $20,000 today. As a high-profile celebrity, Best also endorsed a range of different products.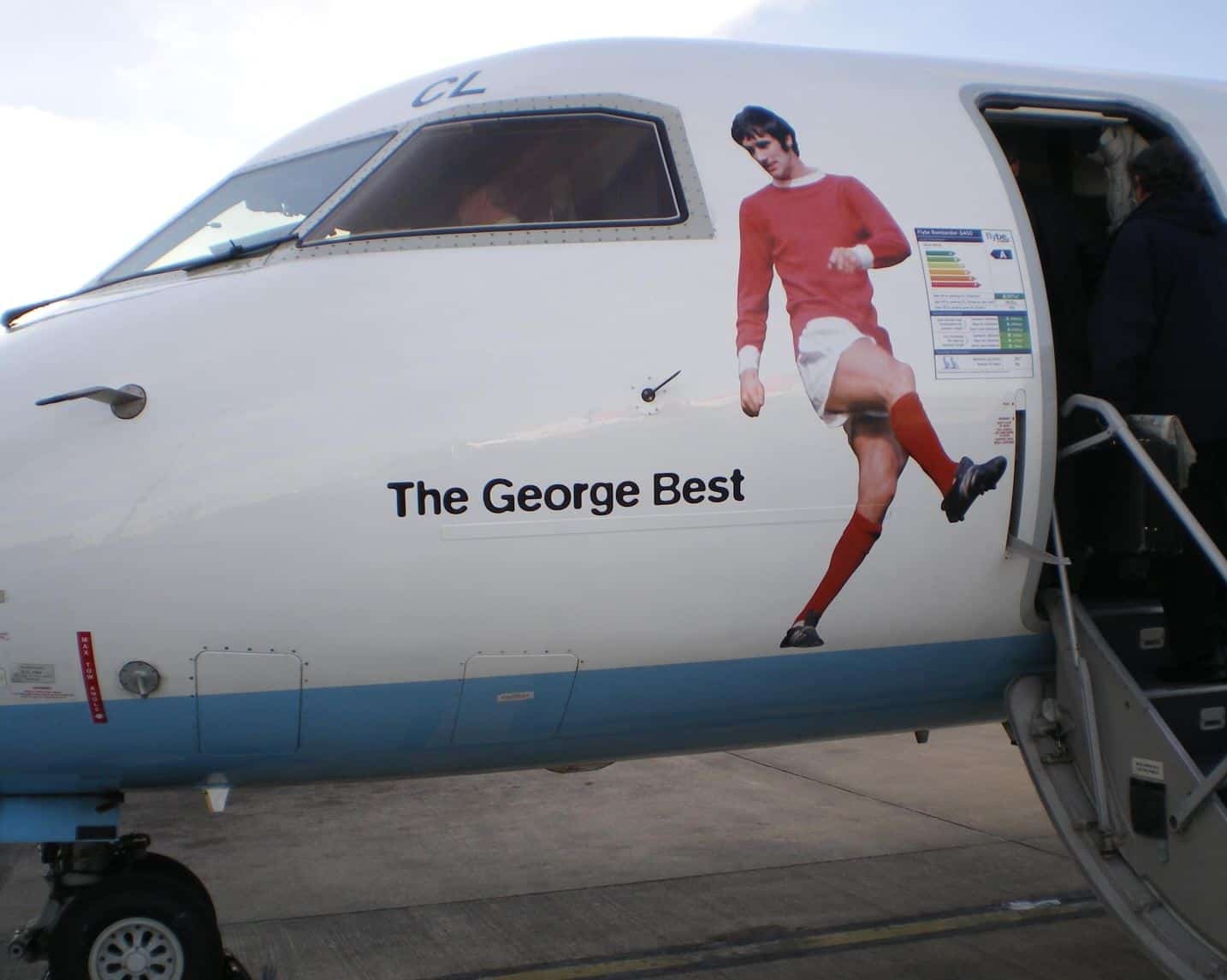 George Best owned businesses too. These included restaurants and a nightclub in Manchester called Slack Alice. Best was a fashion icon in the 1960s and set up the fashion boutique Edwardia with his great friend Mike Summerbee, who played for Manchester City. Best would call into the shop for a couple of hours after training, which as you may expect given his celebrity status at the time, always caused a stir. Unfortunately, Edwardia shut down around the time Best left Manchester United.
Best's net worth could undoubtedly have been much larger when he died. However, as he said, he spent 90% of his money on women, drink, and fast cars.
George Best Famous Quotes
"I was born with a great gift, and sometimes with that comes a destructive streak. Just as I wanted to outdo everyone when I played, I had to outdo everyone when we were out on the town."
"In 1969 I gave up women and alcohol. It was the worst 20 minutes of my life."
"Pele called me the greatest footballer in the world. That is the ultimate salute to my life."
FAQs
Question: How old was George Best when he first played for Manchester United?
Answer: George Best was 17 when he made his debut for Manchester United in September 1963 against West Brom.
Question: What number did George Best wear?
Answer: George Best is most known for wearing the number 7 shirt. He donned this number for 141 of his 470 Manchester United appearances, including their 1968 European Cup success.
Question: When did George Best win the Ballon d'Or?
Answer: George Best won the Ballon d'Or in 1968.
Question: When did George Best leave Manchester United?
Answer: George Best left Manchester United in January 1974. His last game was a 3-0 defeat against QPR on New Year's day.
Research Citations