Latest posts by Pro Sports Bio Team
(see all)
In the 1990s, there were many great ballplayers. The names of Jordan, Barkley and O' Neal are perhaps the first three that come to mind. Nevertheless, they all had teammates that played supporting roles. While Nick Van Exel may not have been considered a big name, he had made a mark as a professional basketball player during his time in the NBA.
Van Exel is mostly known to Los Angeles Lakers fans since he spent the first five years of his career with the team. At one point, he was also one of the go-to guys when the ball had to go to none other than Shaq Diesel himself during the latter's time with the Los Angeles Lakers.
Van Exel would eventually go on to play alongside another great during the latter part of his tenure with the Lakers. His name was Kobe Bryant. Although he didn't stay on when the Lakers went on to win their NBA championships in the early 2000s, it may have been the best years of his life teaming up with not one but two of the greatest players ever to grace the hardwood.
All told, Van Exel played in the National Basketball Association for a total of 13 years. He made the All-Star team once, but he was remembered for being the guy who would pull off buzzer beater shops. That earned him the name of 'Nick the Quick'.
Let's dive into this Nick Van Exel Bio now to discuss the life and career of Nick Van Exel.
Quick Facts
Name: Nickey Maxwell Van Exel
Birthdate: November 27, 1971
Nicknames: Nick the Quick, Nick at Nite
Nationality: American
Siblings: N/A
Wife: N/A
Profession: Basketball player
Salary: $74 million (Career total)
Net Worth: $40 million
Social Media: N/A
Awards:
Early Years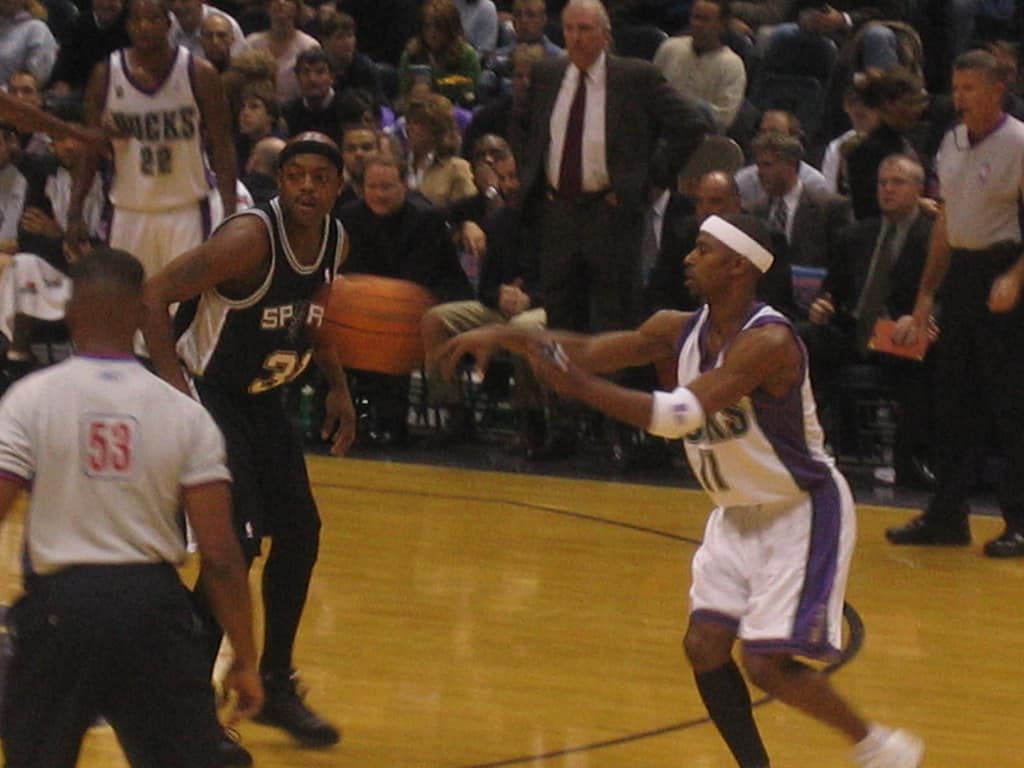 Nick Van Exel was born on November 27, 1971, in Kenosha, Wisconsin. He was the son of Nick Van Exel Sr. and Joyce Van Exel. During his childhood, he was mostly raised by his mother. At one point, playing basketball was one of the things he wanted to do best.
During his high school years, he played for St. Joseph High School in Kenosha. In his two years on the varsity team, Van Exel scored a total of 1,282 points. 772 of them were scored in his senior year alone.
He was the leading scorer for the WISAA tournament both in his junior and senior years. St. Joseph would reach the finals but never won the state title in both appearances. Despite the team falling short, Van Exel earned an all-state team nod by the Associated Press in his senior year.
College Years
While he excelled at playing basketball, his chances of entering a Division I basketball program weren't the most promising. His academics didn't appear to be good enough for some of the top-ranked basketball programs to even look at him. This led to Van Excel deciding to play college ball at the junior college level.
He attended Trinity Valley Community College in Athens, Texas. During his time there, he played basketball and also took his academics seriously. After graduation, he was able to enroll at the University of Cincinnati. With his academics turning a corner, he was able to play for the Bearcats basketball program starting in the 1991 season.
In his first year, Van Exel landed the starting point guard position. He averaged 12.3 points and 3 assists per game. That year, the team went 29-5. They breezed through the NCAA Tournament and made it to the Final Four. The Bearcats' national title hopes were dashed by the University of Michigan, where their team boasted the likes of future NBA stars Juwan Howard, Chris Webber, and Jalen Rose.
Recently, Van Exel had discussed his time with the Bearcats and the game with Michigan. He recalled seeing both of their big players getting into plenty of foul trouble. He said that because of that, it was one of the contributing reasons why they lost. Furthermore, Van Exel was playing a much bigger role that would throw off the Michigan team including piling up points and assists.
In his final year, Van Exel and the Bearcats made it to the NCAA tournament once again. He wrapped up his senior campaign averaging 18 points and 5 assists per game. With the team finishing with a 27-5 record, they made it as far as the Elite Eight. Their quest to return to the Final Four was snuffed out by the eventual national champions, the North Carolina Tarheels.
Van Exel went on to say that playing for the Bearcats was the best two years of his life. He also added that the Bearcats at the time were at a competitive enough level to challenge the powerhouse teams like Michigan, Duke, or North Carolina.
As he wrapped up his time at Cincinnati, he took home Third-Team All-American honors and was a Wooden Award finalist. He also left as an all-time statistical leader in the three-pointer category including field goals, attempts, and percentages. Those records have since been broken.
NBA Career
Los Angeles Lakers
Van Exel entered the NBA draft in 1993. He was selected in the 2nd round by the Los Angeles Lakers. During this time, the Lakers were in a rebuilding era in an effort to get back to their winning ways. Van Exel was considered to be one of the key figures of the team.
Van Exel's speedy style of play was just exactly what the Lakers were looking for. During his first two seasons, Van Exel would average anywhere from 13 to 17 points per game. The team missed the playoffs in 1994 but returned once again the following year. While Van Exel was quick on his feet and managed to hit buzzer-beaters whenever he could, he also ended up getting into a bit of trouble.
In a game versus the Denver Nuggets during the 1996 season, Van Exel was ejected from the game after he pushed a referee into the scorer's table. He served a seven-game suspension and was fined $187,000 as a result. This incident occurred around the same time Chicago Bulls star Dennis Rodman was punished due to a separate incident with a referee. It was around this time when the Lakers were on the cusp of being eliminated from playoff contention.
At one point, the fine given to Van Exel was the highest ever given by the NBA. Amid the issues the Lakers had including some players not showing up for practice, the team made it to the first round of the playoffs. They drew the Seattle Supersonics in the first round, losing out to the eventual Western Conference champions three games to one.
In 1998, Van Exel made his only NBA All-Star appearance. When Van Exel was still with the Lakers, he was infamous by his teammates for creating a chant during a team huddle. Instead of '1-2-3 team', Van Exel exclaimed '1-2-3…Cancun'. This happened during practice between playoff games where the Lakers were on the losing end. Although Van Exel found the joke funny, it wasn't very amusing to his teammates.
This ended up being the final Lakers practice in Van Exel's tenure with the team. He was traded in the offseason.
Denver Nuggets/Dallas Mavericks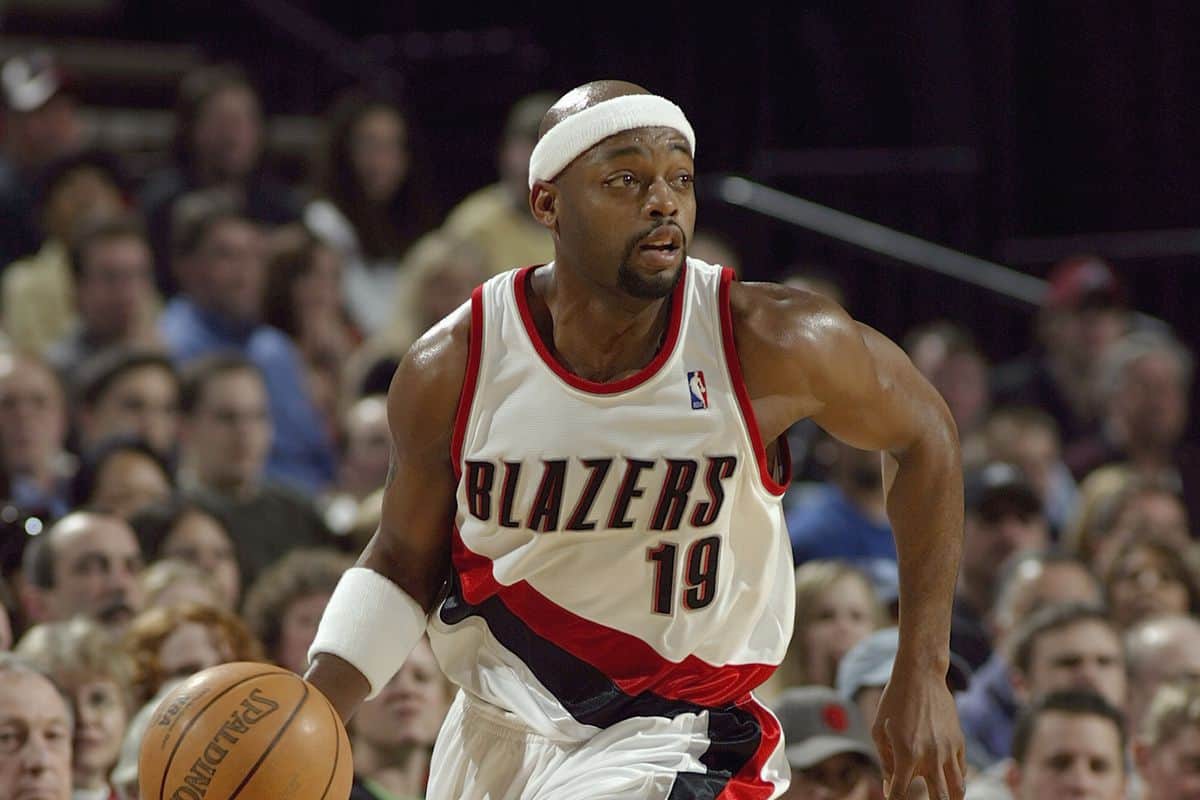 After the 1997-1998 NBA season, Van Exel was traded to the Denver Nuggets. In exchange, the Lakers received Tony Battie and Tyronn Lue (including his draft rights). The Nuggets were considered to be one of the worst teams in the league. But during his time in Denver, Van Exel managed to post a handful of career highs. During his tenure, he averaged 18 points per game including 21 points in the 2001-2002 season.
Before the trade deadline in 2002, Van Exel's time with the Nuggets came to an end when he was part of a trade package deal that sent him to the Dallas Mavericks. It was said that Van Exel was not happy with his situation in Denver. It even got to the point where he made his feelings clear to the media, especially during post-game interviews when the team lost.
Van Exel stated that 'it would be the greatest feeling' to be traded out of Denver. This led to Nuggets fans booing him at home games, which didn't phase Van Exel, only wanting them to boo him more. After his trade to Dallas, an ESPN article entitled 'Van Exel finds Happiness in Dallas' questioned why the guard was so happy even though his role wasn't as large as his time with the Lakers and Nuggets.
Despite his role being reduced, Van Exel made the most of his opportunity by scoring in key moments when the game was on the line. The Mavericks made the 2003 playoffs, where he scored 36 points in Game 2 of a series versus the Sacramento Kings and 40 points in Game 3.
Final Years In The NBA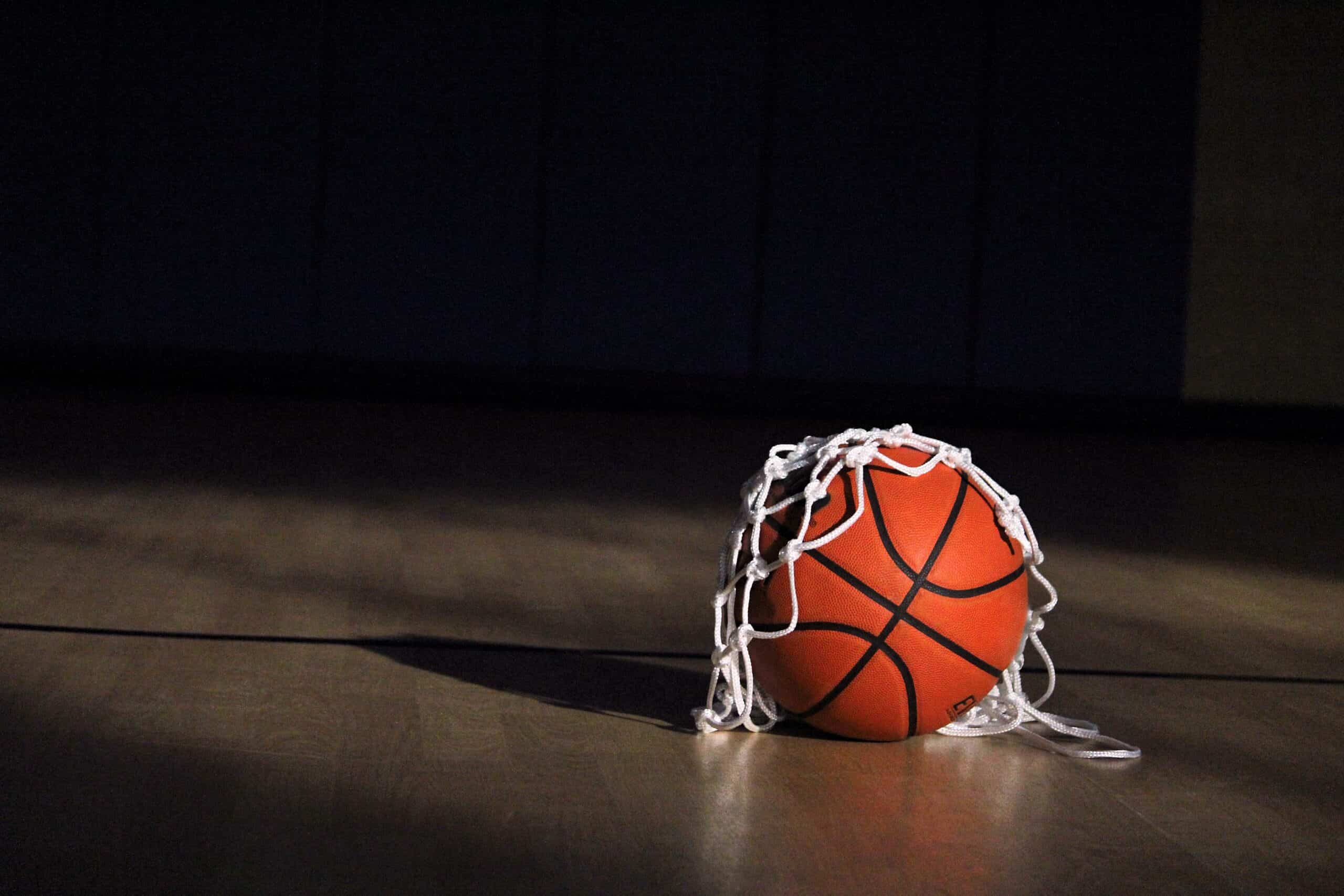 The last three years of Van Exel's career saw him on three different teams. During the 2003-2004 season, Van Exel played for the Golden State Warriors, where he posted career-low statistics including 12 points and 5 assists per game. After the end of the season, he was traded to the Portland Trail Blazers where he averaged 11 points per game despite playing in 53 games in total.
Van Exel saw his time with the Blazers come to an end when the team waived him before the 2005 season. He later signed with the San Antonio Spurs. Afterward, Van Exel announced that the 2005 season would be his last.
Hindered with injuries, he only played in 65 games and posted career lows. After being eliminated by the Mavericks in the playoffs, Van Exel made an appearance on the ESPN show 'Pardon the Interruption' and made his plans to retire clear.
Coaching Career
After Van Exel's retirement, he decided to take the coaching route. In 2009, he was hired as an assistant coach for the Texas Southern University Tigers. He stayed on for less than a year before he returned to the NBA, this time as a member of the Atlanta Hawks coaching staff. Van Exel's role as a player development instructor. He remained in this position until the end of the 2012-13 season.
The next season, Van Exel joined the Milwaukee Bucks coaching staff as an assistant. But it wasn't long until Van Exel returned to Texas for his first head coaching gig. For the 2015 season, he was the coach of the NBA D-League Texas Legends. Almost one year to the day, Van Exel was hired as an assistant coach for the Memphis Grizzlies.
After his time in Memphis, he worked as a scout for the Dallas Mavericks. As of 2021, Van Exel is slated to become one of the assistant coaches for the Atlanta Hawks for the upcoming 2021-22 NBA season. Van Exel's role as a coach will be to work exclusively with the team's guards.
Nick Van Exel Family and Relationships
Nick Van Exel is the son of Nick Van Exel Sr. and Joyce Van Exel. His mother died of a heart attack in Houston, Texas in August 2006. He has one son with an unknown woman named Nickey Van Exel.
Nickey Van Exel's Murder Conviction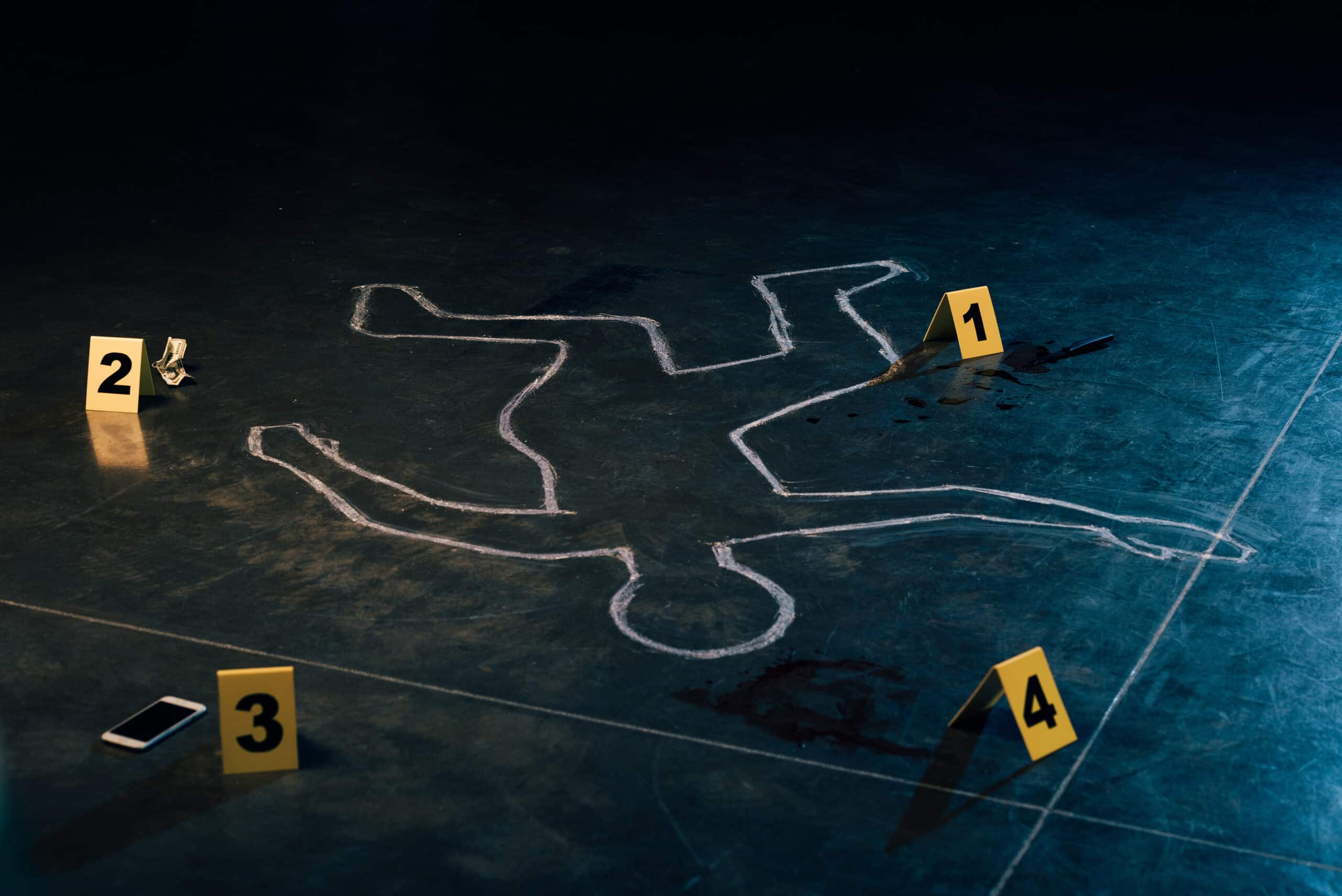 In 2013, Nickey Van Exel was convicted of murder after he fatally shot a friend and dumped his body in a nearby lake. According to reports, Nickey Van Exel killed Bradley Eyo for fear that he would be named in a series of robberies that the two had committed. Currently, he is serving a 60-year prison sentence. Van Exel claimed that the shooting was accidental when the two were playing with a shotgun.
During the trial, the elder Van Exel testified about his son and his relationship with him. He recalled the time he spent with his son and Eyo in their younger years.
During the testimony, Nick Van Exel had apologized to the Eyo family for what had happened. He said that nobody had to go through something like that. He has not spoken about the incident, but has stated in the past he never thought his son would be capable of such a thing.
While the sentence is 60 years, Nickey Van Exel may be eligible for parole as early as 2033 when he is 52 years old.
Nick Van Exel Net Worth and Salary
Throughout his career, Nick Van Exel amassed a total of $74 million in salary payments. He made nearly $2 million after his rookie season. Currently, Van Exel's net worth is said to be around $40 million.
Nick Van Exel Memorable Quotes
"I heard one time in a workout that he practiced a shot for an hour. The same shot. Do you know how tedious that is?" –On Kobe Bryant
"Kobe (Bryant) used to do us so dirty in practice. This dude works so hard, man. His work ethic was better than anybody else's. It wasn't even close."
"1-2-3…Cancun!"
"Everyone who was in that locker room knew that I'd never give up on my team."
"Yeah, I got away to defend it. Bring a bat to the game and kill one of them." — On defending Karl Malone and John Stockton
Nick Van Exel Bio: FAQs
Question: What is Nick Van Exel doing now?
Answer: As of August 2021, Van Exel is slated to become one of the assistant coaches for the Atlanta Hawks. His role will be to work exclusively with the guards on the team to help develop their game.
Question: Did Nick Van Exel ever play with Kobe?
Answer: Yes. The two were teammates from 1996 to 1998. Van Exel recalled a time when a then 18-year-old Kobe Bryan was coming into practice and had one of the best work ethics of any player on the team. This work ethic carried over into Bryant's entire career. Despite this, Van Exel had no prediction that his teammate at the time would become one of the best players in a generation.
Question: Can Nick Van Exel dunk?
Answer: Van Exel said that he cannot dunk with his legs. So it may be safe to say that Nick Van Exel isn't much of a dunker.
Question: Does Nick Van Exel have a college degree?
Answer: Van Exel graduated from Trinity Valley Community College and the University of Cincinnati. It is unknown what his degrees are.
Question: Is Nick Van Exel an NBA champion?
Answer: Unfortunately, Nick Van Exel never won an NBA championship during his 13-year career.
Question: How many teams did Nick Van Exel play for?
Answer: Van Exel played for a total of six teams throughout his career. He played for the Los Angeles Lakers from 1993 to 1998. From 1998 to 2002, he played for the Denver Nuggets. In his last three years from 2003 to 2006, he played for three different teams for one year apiece. They were the Golden State Warriors, the Portland Trailblazers, and the San Antonio Spurs.
Question: Was Nick Van Exel an All-Star?
Answer: Nick Van Exel was an All-Star during the 1998 season. It would be his only appearance in the big game.